With an ever-increasing number of COVID19 cases and current lockdown announcements, it is not a good idea to go out and relax when you find life to be overwhelming. For most of us nerds and introverts, it can be an easy task but the same can't be said about our extrovert humans. Come to think of it, this self-isolation can be a boon to catch-up on the series you've always wanted to watch in lockdown but haven't got much time to start. But if you are in the series and anime, you probably have an idea about how searching for a series to watch in lockdown is a much harder task than watching the series itself.
If commitment phobia is anything you relate to you would want to start a series that is 10 seasons long. The same goes for the ongoing series, after all, who wants to fall in love with a series instantly and then wait an entire year for the second season. I can provide you guys a helping hand if you're trying to find something that occupies your mind in these tough days. I have spent countless hours (pun intended) searching for something that makes my time spent watching it worth it. So here I give you a list of series that I feel are really engaging and never give you a dull moment in their entire run
11.22.63 (Drama, IMDB-8.2, Rotten Tomatoes-83%)
If the idea of time travel intrigues you then I would definitely recommend you to check out 11.22.63. It is based on a novel of the same name by the very famous Stephen King, who has given us gems like It, The Shining, and Children Of The Corn. The story revolves around Jake Epping, played by James Franco, who travels back in time to prevent the assassination of then-president John F. Kennedy. The series is quite interesting to watch in itself but I won't stop you to take it as a lesson in history.You know what? Just watch it already! This Hulu series is 8 episodes long with a run of about 45 minutes per episode.
Chernobyl (Drama, IMDB-9.4, Rotten Tomatoes-96%)
I am pretty sure you have a faint idea about what happened to the erstwhile USSR, but you would be surprised to know that the Chernobyl disaster was one of the many reasons that lead to the breaking of Soviet Union into many countries that we see today. Chernobyl is written in such a way that you wouldn't even blink your eyes. All the subplots complement the main one extremely well. No doubt the series has the power to make you go through all the emotions you can feel in its episodes. You'll see the unsung heroes who sacrificed their lives for saving others which is analogous to the current situation we are experiencing with the COVID 19. The series has 5 episode with each of them being around an hour mark.
Sharp Objects (Drama/Thriller, IMDB-8.2, Rotten Tomatoes-92%)
Starring Amy Adams among others this series might feel like a slow burner to some but I prefer calling it 'Setting the Tone' and boy it does it extremely well. After you have finished the series it will feel like the build-up was more than worth it. The protagonist of the series is Camille Preaker, a reporter, who has been suffering from anxiety disorder and often self-harms due to it.She is sent to her hometown to cover the story of the disappearance of two teenage girls. There she has to face the demons of her own past if she has to solve the mystery surrounding the town. It has a total of 8 episodes all about an hour long.
Catch-22 (Comedy/Satire, IMDB-7.8, Rotten Tomatoes-84%)
Pretty sure you must have heard the name of the novel this series is based on or maybe even used the phrase 'Catch-22' to describe a situation. The phrase comes from the bureaucratic rule that states a man needs to prove he is insane if he has to avoid fighting for the US army in the World War, but it also states that trying to escape a life-threatening situation is a sign of sanity and thus the person in question can't be relieved of the army duty. Catch-22 tells the story of Yossarian, or Yo-Yo as he is called by his friends, who enlists himself in the army thinking that the war will be over by the time his time to serve comes.
However as you know life doesn't go as planned and so now Yo-Yo has to find a way to cut short his stay. Another theme that you can clearly point out from this satire is the futility of wars that we humans frequently engage in. Catch-22 has 6 episodes about 45 minutes each.
Another (Anime/Horror, IMDB-7.6, MyAnimeList-7.6)
Something for the anime lovers now. While the world if you ask, would recommend you to start your anime journey with Death Note that recently got adapted into a Netflix movie or Naoki Urasawa's Monster and no doubt you would enjoy either of them, I would still suggest you go with Another. You can call Another to be a cousin of the Final Destination series from Japan except with a lot more cynical plot. Another is about a student, Sakakibara, who transfers to a new school, meets a mysterious girl Mei Misaki and suddenly finds himself in a mysterious and horror-filled surrounding due to the meaningless and frequent deaths of his classmates.
If this sounds spooky and intriguing enough to you, do check the anime out because I assure you the plot just gets better with each passing episode. This anime has a total of 12 episodes and 1 Original Video Animation(OVA) that are about half an hour long.
Utopia (Drama/Black Comedy, IMDB-8.4, Rotten Tomatoes-100%)
The word 'Utopia' means a state or condition where everything is PERFECT but we all know this wouldn't make any series interesting. So let's throw a little pun on the title and you have a series that deserves its 100% rating it has on Rotten Tomatoes. Utopia is about a few strangers who meet online in a chatroom-like setting discussing a comic that seems to be predicting some danger that looms on mankind in the near future. However, they are not the only people who are trying to get their hands on the comic/manuscript because they have a billion-dollar organization that will not stop whatsoever until they have it themselves.
The series is set in Britain and has a lot of subtle jokes that will make you smirk even years after you have watched the series. There have been reports about Utopia being remade into an American series. Utopia has a total of 12 episodes running a max of 60 minutes divided into 2 seasons.
Casual (Comedy/Drama, IMDB-7.5, Rotten Tomatoes-92%)
If you are someone who checks the IMDB ratings before deciding what to watch then I would request you to ignore it for once and trust me (or Rotten Tomatoes) on this. Casual has one of the most realistic portrayals of modern relationships that spans across two generations and believe it or not, manages to represent all the possible scenarios you can imagine while having just three characters. Valarie, after her separation with her husband, moves in to her brother's house with her teenage daughter, Laura, who like any other teen can be a handful at times. Valerie's brother, Alex, is a maker of a dating site and has hardly ever been in a serious relationship. He uses his own app to set himself up on dates with girls he likes.
Both the siblings are supportive of each other almost all the time but the same can't be said about their parents who seem to have affected both of them in one way or another. If you have ever been in a relationship or in fact even if you have not been in one ever, you will have something that will make you feel a personal connection with this series. Casual is a little longer than most of the series in this list with 44 episodes divided into 4 seasons but this is one commitment that I can assure you will never regret.
Gravity Falls (Comedy, IMDB-8.9, Rotten Tomatoes-100%)
Is animation just for children? If you belong to this train of thought then wait till you have watched Gravity Falls. Don't let the animation fool you into thinking that the plot hardly matters in animation because if you start watching this series, no doubt you will be hooked to it but you will also spend your time watching countless hours of YouTube videos about the mysteries surrounding gravity falls. What starts as a simple summer vacation for twins Dipper and Mabel when they visit their 'Grunkle' Stan in the eerie town of Gravity Falls turns in an adventure or even nightmare of sorts just on the first day.
Alex Hirsch's series lacks nothing at all, hence the 100% approval by Rotten Tomatoes. After watching the series the only thing you will regret is not having watched it earlier. I can even say that Gravity Falls is in the same league as Friends when it comes to rewatchability as the sarcasm of both never gets old even if it is your hundredth time watching it. Even though there are 40 episodes in this Disney series they are all around 20 minutes long. Oh and watch out for Bill Cypher and TRUST NO ONE!
Over The Garden Wall (Comedy, IMDB-8.8, Rotten Tomatoes-91%)
Another animated show on the list that is considerably shorter than all the other shows I have mentioned. In fact, one can call it a movie that is 100 minutes long. This is one of those 'feel-good' shows that have a charm of their own, a charm that kind of lingers in your thoughts like a good memory. The show has a nostalgic feel to it from the get-go. Over The Garden Wall follows brothers Wirt and Greg who get lost in a strange forest called The Unknown where time loses its meaning.
The two grow even closer over the course of the series. The brothers can be said to be representing the traits of the age-group they belong to with Wirt, being a teenager gets angry at times but never stops caring for Greg who is being less than 10 is curious about everything he sees around himself, takes everyone to be a friend and cares very little about the consequences that might follow. A Must-Watch series for everyone who has seen even a single minute of the show, it has a total of 10 episodes that are 10 minutes long each and feature some songs that you may end up humming.
Silicon Valley (Comedy, IMDB-8.5, Rotten Tomatoes-94%)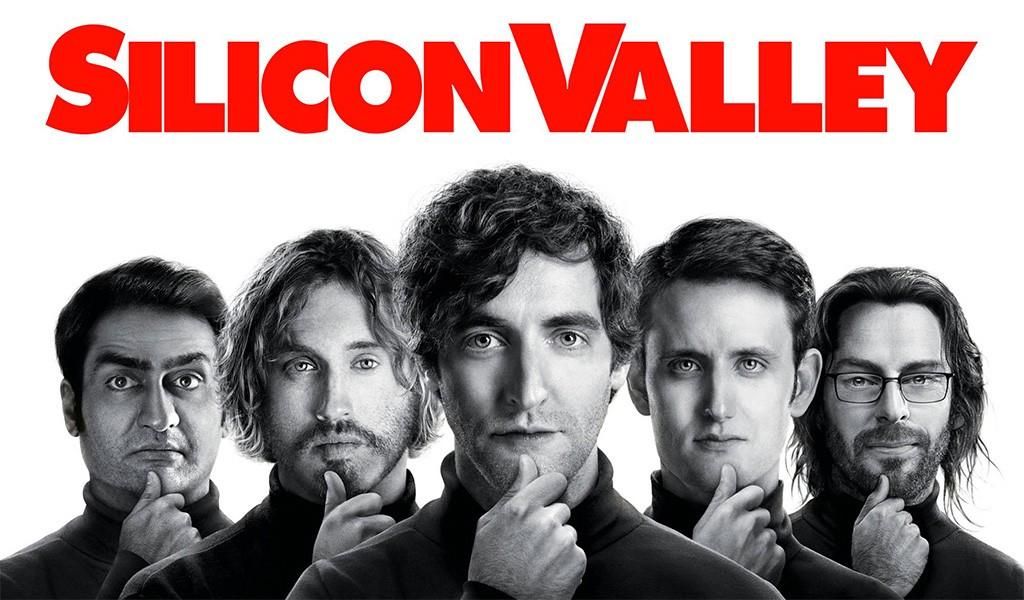 The last show on the list is also one that is the most relevant of them all. If you have the littlest of an idea about how the tech world works then there is no stopping you from ending the show in one sitting. This is the comedy of the highest order and I would prefer watching Silicon Valley over The Big Bang Theory any day (I am sorry Sheldon Cooper!). Set in a semi-fictional setting where all the big players like Google, Facebook, Microsoft exist along with (Fictional) Hooli, one of the biggest tech companies. Richard who works for Hooli creates an algorithm that makes compression to be lossless while having a file size that is even less than that of a lossy one.
No doubt everyone in the industry wants to buy this algorithm from him and in a similar scenario, Hooli's CEO Gavin Belson makes him an offer of 10 Million Dollars! After Richard refuses his offer, Gavin does what any other CEO would do, yes he tries to destroy Richard if there was anyone doubting that! How Richard copes/fights back makes the series. With memorable characters, like my personal favorite Jian-Yang and Jared, this series has 6 seasons that have a total of 53 episodes running a half an hour max.
PS – I have only included names of the series I have personally watched, can recommend someone even in my sleep and have completed their run. There are a lot of series I deliberately excluded like Fleabag, Orphan Black, etc because I haven't watched them and it would be unfair to recommend them to you. However, I'm always open to new series all the time; So feel free to comment below series which you feel should be on the list. I'd be happy to check/watch them all as soon as possible. Thanks for reading guys. Happy watching in lockdown and stay safe everyone!