Taking on a home improvement project can be rather difficult. Every decision matters, from material selection to picking the right staff to work on the project. How do you select the right designers and contractors when a project necessitates a team of both? Who's in charge of what? And how do you oversee the entire project? The following are some fundamental steps that we recommend you take to make the process as smooth and orderly as possible.
Decide On What You Want
You have absolute control over the procedure as the client. Consider your project goals, including how it will look, what features you desire, and so on, before speaking with contractors. Employ a design consultant or an interior design firm to help you translate your aims into particular features or products.
Hire A Designer
It is recommended that you work with a designer before employing a contractor. The designer will be able to create a completely comprehensive project scope of work that your home requires. They will work within your budget and develop a project that is unique to you rather than settling for a cookie-cutter approach. Before any work begins, your designer will ensure that your vision is realized in a unified manner. 
Hire A Painting Contractor
A new paint job may revitalize your home. You may be wondering if hiring a painter is required or if you can handle it yourself. Perhaps you can give your home a DIY paint job with careful preparation, but there are advantages to hiring a professional painting contractor.
The amount of time you will save by hiring a contractor is one of the most significant benefits. Painting is hardly the most difficult job in the world, but it is time-consuming. Depending on how many rooms need to be painted, the project could take anywhere from a few hours to many weeks to complete. 
Another significant benefit of employing a painting contractor is quality. Greater experience leads to greater competence, and nowhere is this more evident than in the field of home renovation. Professionals will be able to paint in difficult-to-reach areas. They'll also understand how to avoid typical painting blunders like brushing the ceiling or over-brushing.
Get Price Quotes From Several Contractors
Before making a selection, get at least three quotations from different contractors. More quotes can offer you a better idea of how these companies compare. Not only will you gain a better understanding of reasonable rates, but you will also gain an idea of the quality of work that each contractor will deliver. For example, one contractor may offer a low fee and poor-quality work, but another's expensive bid may signal quality.
Interview and Hire a Licensed Contractor
One of the most common mistakes that homeowners make when picking a contractor is focusing solely on price. Yes, the adage "you get what you pay for" is true, but take great heed of their projections. A contractor's offer may be higher, but it may provide for a larger contingency or contain a complete list of requirements. Saving a little dollars on the contractor up front will not be worth the problems that occur afterward. Hiring a more skilled, and sometimes more expensive, general contractor is definitely worth the expenditure. Check with your designer to see if they have preferred contractors. 
Do Background Checks
Even if a relative or friend has suggested a contractor they have previously hired, you should establish some minimal credentials. Get the detailed company name and address, and make sure the company has a current state license and proper insurance coverage. Obtain license and policy numbers, then confirm that they are current. Verify if any formal complaints or legal actions have happened or are currently underway.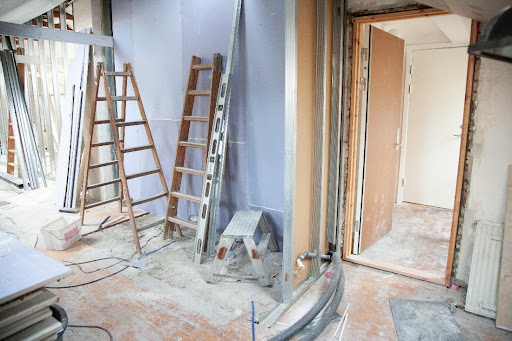 Check The Work History Of The Contractor
Some contractors are specialized, while others usually are generalists in all home renovations, so check sure their credentials are relevant to your project. Take the time to analyze their work directly, looking for three things: some likeness to your vision, high-quality materials and craftsmanship, and constant client happiness. Look for subtle indications of professionalism or a lack of it. 
Know What You'll Be Paying For
Some companies provide free estimates, but if the job costs more than a few thousand dollars, contractors will most likely develop (and charge for) a "scope of work proposal." This can help break down the total budget into labor, materials, and other costs. It may include specifics about the contractor's activities (such as disassembly, installation, and cleanup) and the supplies that will be utilized. If the proposal is approved, the fee is paid in advance and deducted from the total project cost. Contractors will normally supply you with a fixed quote; others will bill you for supplies, time, labor, and an operational or overhead fee. 
Keep The Specifics In Mind
A contract must include beginning and ending dates, details on relevant building permits and expenses (usually managed by the contractor, and yet lawfully your responsibility), a description of both the contractor's products and services, payment plans, supplier issues (such as license and insurance verification and workmanship guarantee), and the consequences of either party failing to meet their obligations. In the event that a contractor fails to pay subcontractors, the contract should release you from liability.
Collaborate As A Team
Regardless of the size of the project or your design team, they all must function as cohesive units. Typically, the designer oversees the project to ensure that your idea is realized. The designer will communicate the desired outcome for the client to the contractor (and, if necessary, the architect). It is then the contractor's responsibility to complete the physical work of the project on time while following all local norms and regulations. Your designer will address any problems or difficulties.
Conclusion
The most important thing to remember with any project is to have fun with it. It's something you're doing to improve your living space. You get to choose the finishes, colors, and accessories, and it shouldn't be stressful. You can have a terrific experience and enjoy your freshly updated home improvement for a long time if you hire the proper contractor. Keep these little tidbits in mind for a better experience.