Have you ever felt the need for some extra cash but couldn't find an easy way to earn it? Fortunately, there are many ways you can make money without leaving your home. If you look around, you will find that there are several items lying around your house that could fetch you a good amount of money. All you need is the right knowledge and the right platform. This blog will provide you with 10 ways to make money from stuff around your home.
A surprising number of us have a wealth of items in our homes that we rarely, if ever, use. These items can range from old furniture and electronics to vintage clothing and collectibles. Although these possessions might seem like nothing more than clutter, they can actually hold significant untapped financial value. With the right strategy and platform, transforming these idle items into an extra source of income can be a very achievable task. So, why not turn your unused belongings into a potential money-making venture?
In the current economic climate, many individuals are feeling the financial pinch. With living costs steadily rising and wages struggling to keep pace, people are exploring alternative ways to boost their cash flow. Additionally, the global COVID-19 pandemic has caused widespread economic disruption, leading to job losses and decreased working hours for many. This uncertain financial landscape has spurred a desire in people to earn more, not just to satisfy their basic needs, but also to secure themselves against potential future economic downturns. It's also worth noting that extra cash can open the door to experiences and opportunities that might otherwise be out of reach, from holidays and home improvements to funding a child's education or even starting a small business.
It's time we start thinking more creatively about our belongings. Often, we perceive items that are no longer in use as waste, clutter, or junk. However, these items can be an untapped source of income if we choose to look at them with a different perspective. In a world where recycling and upcycling are becoming increasingly popular, your unused items can also contribute to a more sustainable environment. So it's worth taking the time to evaluate what you have and consider its potential value.
1. Sell Your Clothes
If you have clothes in your closet that you haven't worn in a while, it's time to declutter and sell them. There are several online platforms where you can sell your clothes, such as Poshmark, ThredUP, and eBay. These platforms make it easy for you to sell your clothes online without any hassle.
2. Rent Out Your Extra Space
Do you have an extra room or space in your home that is unoccupied? Consider renting it out on Airbnb. You can earn anywhere from a few hundred dollars to a few thousand dollars per month, depending on your location and the demand for rentals in your area. You can also rent out your driveway or parking space to people looking for a parking spot. 
3. Sell Your Unused Structure
If you have underused or unused buildings or structures such as sheds or pergolas at your property, selling them can bring in some additional income. You may even be thinking 'it's time to sell my mobile home.' There are many people looking for these types of structures but don't want to buy at high, brand new prices. Lots of people need extra space for storage, additional living space, or as a feature for their backyard. Websites such as Craigslist or local Facebook selling groups are great places to list these items. Ensure you provide accurate dimensions, condition, and photos of the structure to attract the right buyers. If these structures are mobile and in good condition, they can fetch a competitive price.
4. Sell Your Old Electronics
If you have old electronics lying around that you no longer use, consider selling them on websites like Gazelle or Swappa. These platforms make it easy for you to sell your old gadgets for cash.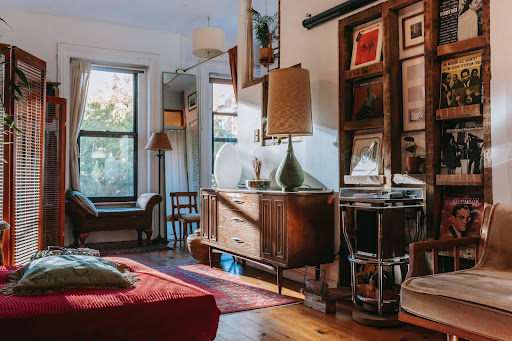 5. Sell Books
If you have a collection of books that you no longer need, consider selling them on websites like BookScouter, Amazon, or eBay. These platforms allow you to sell your books and make some extra cash. 
6. Sell Homemade Crafts
If you are crafty and have a knack for making handmade items, consider selling them on platforms like Etsy. These platforms allow you to sell handmade or vintage items, including jewelry, clothing, home decor, and much more.
7. Rent Out Your Car
If you own a car that you don't use very often, consider renting it out on platforms like Turo or Getaround. These platforms allow you to rent out your car to people in need of a vehicle, and you can earn a substantial amount of money depending on the make and model of your car.
8. Sell Unused Gift Cards
If you have any unused gift cards lying around, you can sell them on platforms like Gift Card Granny or Raise. These platforms allow you to sell your unused gift cards for cash, allowing you to use the cash for other expenses.
9. Sell Your Furniture
If you have furniture that you no longer need, consider selling it on platforms like Facebook Marketplace, Craigslist, or OfferUp. These platforms allow you to sell your furniture locally, without having to go through any hassle.
10. Sell Your Photographs
If you are a photographer or have a collection of quality photos, consider selling them on platforms like Shutterstock or iStockPhoto. These platforms allow you to sell your photos online, and you can earn money every time someone downloads your photo.
There are several ways to make money from stuff around your home. You just need the right knowledge and the right platform to sell your items. Whether you have unused electronics, clothes, furniture, or even a parking space, there are many ways to monetize them. So, start looking around your house and start making some extra cash today.