There can be nothing worse than the distant echo of a dripping faucet, or the creaking and whistling of an old radiator in the dead of night, just as you attempt to fall asleep.
In order to put your mind at ease and generally care for your everyday wellbeing, it might be worth considering taking a look at your home's plumbing situation.
With all the pipes in order and the heating working efficiently and reliably, you might discover that you can save both time and money in the long-term.
Here are some surefire signs that you need to upgrade your home's plumbing.
1. Knocks and Rattles
If you find yourself consistently hearing somewhat alarming sounds coming from the depths of your home, you may want to consider investing in a little maintenance.
It is only natural that pipes will begin to rattle with age. This form of wear and tear is especially prevalent in older homes, so it could be worth listening out for any audio signs that your pipes are starting to feel the strain of time.
2. A Drop in Water Pressure
Low water pressure throughout your home can start to take its toll on your patience. If the quality of your shower is beginning to suffer, or if it is starting to take longer than ever to fill up a simple glass of water, this could be a sign of clogged pipes or a problem with the appliances themselves.
If a drop in water pressure is something you regularly experience, it is worth hiring a professional to take a look before the problem turns into a much larger issue.
Having a trusted and talented professional take a look at any potential problems is a great way of maintaining the functionality of your home's plumbing infrastructure. If you currently reside in the UK where some houses are incredibly old indeed, you can find some great advice and services at maintracts.co.uk.
3. An Issue with the Heating
If your boiler is starting to exhibit negative signs such as whistling and banging noises, or failing to provide heat efficiently, it may need repairing or even replacing.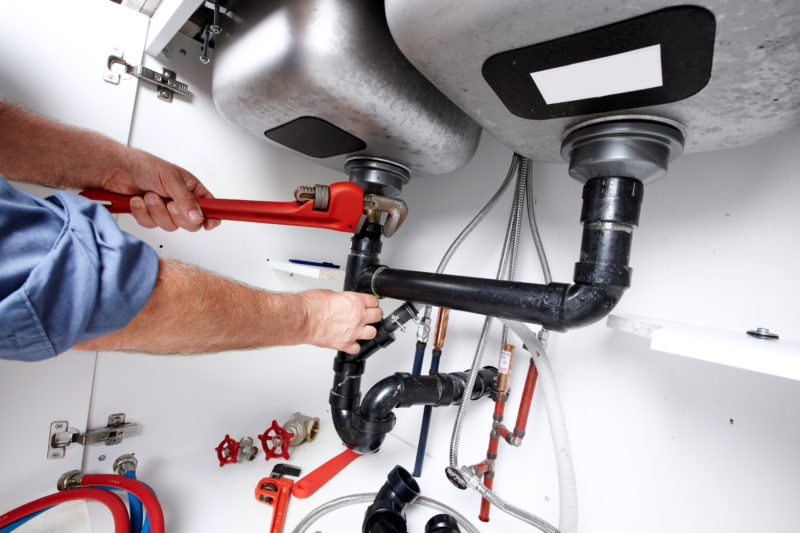 A faulty boiler can lead to some serious problems and the warmth it should provide is a basic human need. Striving to sort it out sooner rather than later might save you some grief in the future.
4. Leaking Faucets
Aside from the incredible frustration, the sound of a leaking faucet can provide you with, it also costs you extra money on your water bill.
Not only does this put unnecessary strain on your wallet, but it is bad for the environment and contributes towards the wastage of water the world over.
Preventative Measures
Taking preventative measures to ensure the structural integrity of your home's plumbing system is a great way to help combat any potential problems in the future.
Taking a few moments to think about any unwanted sounds or issues you have may have faced recently may give you what you need to take action.