If you're looking for a relatively permanent solution for your power outages issue, it's better to invest in a standard generator. Those provide higher power output, but they're also big and bulky with a spacious fit requirement. And if you're someone who's more spontaneous and only wants an on-the-go solution, then a portable generator is best suited for you.
Portable generators are smaller and less expensive than the standby generators. They are easier to carry around and you can conveniently take it on your next camping spree. These are perfect for outdoor camping and if you want to power your electronics, lights and bulbs while outdoors. You'll need multiple devices during your camping trip, and these are best to provide power for running them at once. For better planning, check this guide for electric power sources for camping.
Irrespective of this, portable generators still require as much care and caution as a standard generator. And most people don't understand that you could seriously damage your appliances or even cause serious injuries to you and your family members if you're not careful while using a generator. But don't worry, we're listing the top 5 common mistakes you should avoid while using a portable generator.
1. Not Using A Transfer Switch
When you encounter any power outage emergency, you'd most likely make this mistake. In the hassle of providing electricity to your house's power system, you can forget to connect a transfer switch between your service panel and your generator. But don't make this mistake, this can lead to permanent damage to your electric appliances, service line and your health.
Besides, when an electricity outage is sorted out, it'll cause what professionals term as backfeeding. This means if you don't plug a transfer switch, the regular power will flow with full force through your generator and will cause electric short-circuits, flow up the line, and other complications.
This will not only affect you and your house but also the workers who're trying to sort the power outage. So make sure whenever you connect a generator, you use a transfer switch to plug it with your service panel.
2. Running The Generator In An Enclosed Area
Having your generator right next to you in a confined space is probably convenient since you can instantly power it on whenever required. But this is way too dangerous, so avoid operating your generator in your house.
Portable generators, essentially every generator, transmit harmful gases like carbon monoxide and carbon dioxide, which if inhaled can cause serious damage and even death. You need to make sure that the grounding area for your generator has proper ventilation. These gases can also catch fire if they come in contact with any damaged wire which still has power.
So, it's best to place the generator outside your house, at least 15 feet away from any doors and wires. Because if your generator has any gas leakage, it can easily catch fire when it comes in contact with any wire. Also, avoid running your generator inside your house or garage and even under a shed.
3. Overloading The Machine Or Extension Cord
Yes, portable generators are an excellent power source, but they also have their power limits and you should know those. These are designed with a power to produce a certain specific amount of power backup so don't overload it by connecting too many wires and cords. You should check both the "constant wattage" as well as "startup wattage" and don't exceed the limits specified for each by your manufacturer.
Furthermore, speaking of extension cords, if you're running a new generator, don't use your old extension cord. Your old cords might not be able to take the load of a powerful generator. So make sure you install new extension cords which match the wattage capacity of your generator to avoid any electric malfunction and potential danger.
4. Overusing As Permanent Solution
Any generator is not a permanent solution for providing additional power to your house. These are termed as portable generators for a reason; you shouldn't use them as an indefinite fix for power shortage. Instead, you should install new outlets at your house. Portable generators should only be used in case of emergency or power outages.
If you're planning to use generators as a permanent fix, you should instead buy a standard standby generator which is better for installation for house power shortage. Excessive use of portable generators could damage your generator and also the device connected and running with it.
5. Neglecting Maintenance & Fuel Requirements
Most of the new technically advanced portable generators show power levels and also fuel levels. So, you should make a note of those every time before using the machine.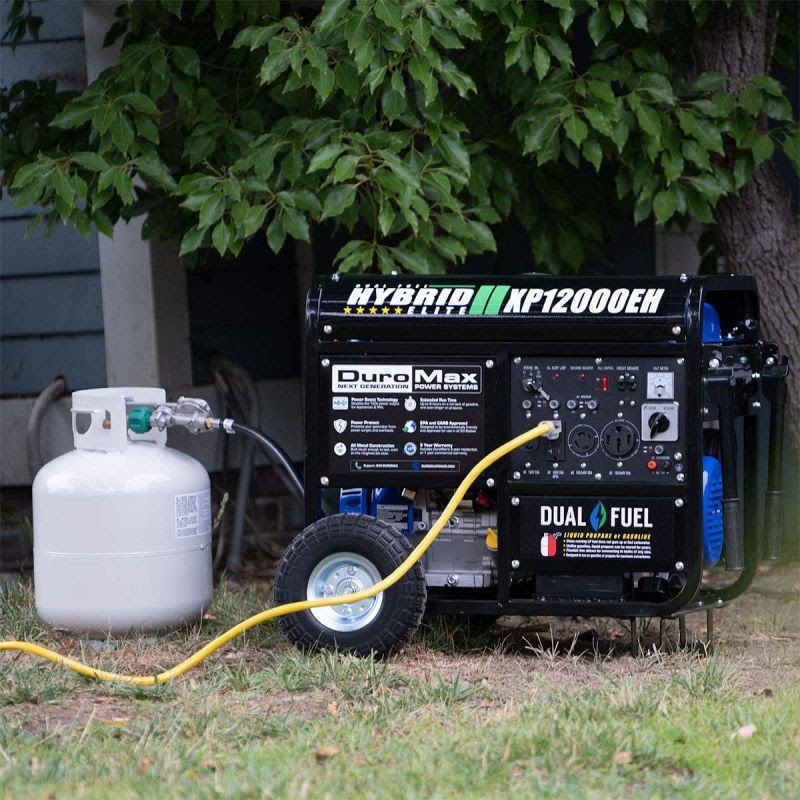 Portable generators either run on gasoline, diesel fuel or propane. And whatever you're using, you need to make sure your generator has enough fuel required for run time. And also ensure you have backup and extra fuel for emergencies. You should keep in mind that your generator requires extra fuel just to keep itself running. And if you're environmentally conscious, you should instead use more eco-friendly options like natural gas-powered generators, which work with solar, hydro, and wind energy.
If you don't know when you're going to use your generator next, make sure you clean the fuel tank properly to avoid corrosion or rusting.
Though portable generators are quite efficient to use and maintain, they still require timely maintenance. If you don't do that, it can cause damage to your generator and shorten your machine's run time and power output. You should never skip routine maintenance and check-up your generator regularly, these are after all machines and require servicing.
If you want to keep your house safe and secure, avoid making these mistakes and use your portable generator carefully.