A good night's sleep is crucial for your health and well-being, yet sometimes it can be challenging to get comfortable in your bed. If you're seeking a way to improve your sleep quality, consider investing in a quilt cover. Not sure where to start?
Here are five quick tips for buying quilt covers that will help you find the perfect one for you:
1. Consider the Climate You Live In
If you live in a warm climate, you'll want to look for quilt covers made from light and breathable fabrics. But, conversely, if you live in a cold climate, you'll want to opt for quilt covers made from thicker and warmer fabrics. But, mostly all climate quilt covers are quilted with cotton batting that provides warmth without the weight. So, it's all about finding your needs and a quilt cover set that fits them.
2. Choose a Quilt Cover With the Right Thread Count
The thread count of a quilt cover refers to the number of threads per square inch of fabric. The thread count of a quilt cover determines how soft and luxurious it is. However, quilt covers with a high thread count can also be more expensive. Just choose the quilt cover that feels the best to you and fits within your budget. Also, keep in mind that a higher thread count doesn't necessarily mean better quality.
3. Decide on the Right Size
Quilt covers come in a variety of sizes, so it's important to measure your bed before you shop. You'll want to ensure that the quilt cover you choose is big enough to fit over your quilt or comforter and tuck under the mattress. Give extra consideration if you use a top pillow mattress, as you'll want to ensure the quilt cover comfortably fits over it.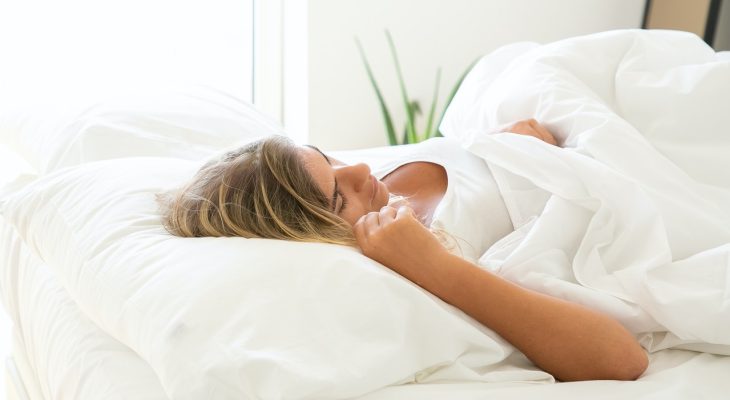 4. Select a Quilt Cover With a Design That You Love
Quilt covers come in many colors, patterns, and styles, so take some time to browse and see what catches your eye. You may want to consider a quilt cover that matches the style of your bedroom or one that complements your bedding. If you're unsure, ask a sales associate for help finding the right quilt cover. Or you can start your search online by looking at the different designs and colors available.
5. Compare Prices and Read Reviews
Once you've narrowed your choices, it's time to compare prices and read reviews. It will help you find the best quilt cover for your needs and budget. Try to find quilt covers with a good balance of features, quality, and price. Reviews can be helpful in this process, as they can give you an idea of what others looked for when choosing a quilt cover and whether or not they were satisfied with their purchase.
Should I Wash My Quilt Cover Before Use?
It's always a good idea to wash your quilt cover before using it, even if it's new. It will help remove any dirt, dust, or chemicals that may be on the fabric. Washing your quilt cover will also help Preshrink the fabric and make sure the colors don't bleed. Simply machine washes your quilt cover in cold water on the gentle cycle and tumbles dry on low. You can also dry clean your quilt cover, but be sure to check the care label first. Some quilt covers can be delicate and may require special care.
Do I Need a Quilt Cover?
While quilt covers are not necessary, they can be a great way to protect your quilt or comforter. They also add an extra layer of warmth in the winter, and you can easily change up the look of your bedroom by swapping out quilt covers. However, it's still up to you whether or not you want to use one. But, investing in a quilt cover is an easy way to give relaxing in your bed a whole new meaning.
Conclusion
Now that you know a few quick tips for buying quilt covers, it's time to start shopping! First, just make sure to consider these things: climate you live in, choose a quilt cover with the right thread count, decide on the right size, select a quilt cover with a design you love, compare prices, and read reviews. Then, with a little effort, you'll be sure to find the perfect quilt cover to help you get a good night's sleep.
Do you have any other tips for buying quilt covers? Share them with us in the comments below!