When you are finished with a long and stressful day, you want to look forward to retiring to a relaxing bedroom for the evening. If your bedroom is anything less than cozy, it can affect your ability to destress from your day and get the rest you need. Each part of your home should be equally comfortable and functional, especially your bedroom.
The comfort level of your bedroom doesn't necessarily start and stop with your bed. Although you want to have a cozy bed that you can cuddle down into, there are other elements to consider to help make your bedroom a private oasis.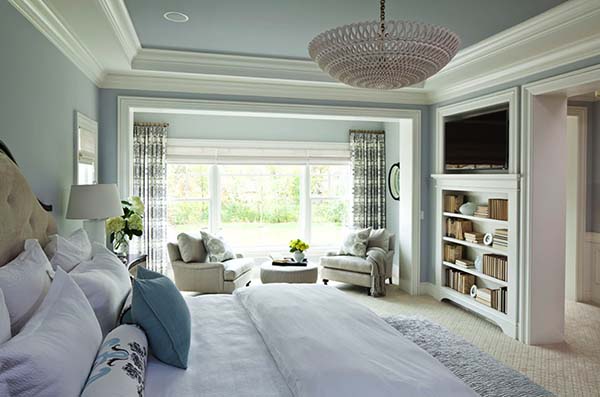 Creating a calm and tranquil mood for your bedroom is easier than you think. Your design is as much about your style as it is about the things that bring you comfort and joy. From high-quality linens that you will love to wrap around yourself after a long day to unique bedroom furniture from Kasala, let's look at a few ways that you can create a relaxing bedroom atmosphere.
CLEAR THE CLUTTER
Walking into a bedroom at the end of the day with a floor covered in dirty laundry or shoes and unread books scattered around is not relaxing. The first thing you need to do to create a calm mood in the bedroom is clean up. Get the laundry off the floor and into the basket, clean up your shoes and unused items, limit your books and magazines and trim down your decor items. Simple lines and minimal decorations can help your room feel more calming.
CALMING COLORS     
Trying to sleep in a room with an electric blue wall or a bright yellow carpet is not as easy as you might think. It's been proven that color can profoundly affect mood, so it's essential to consider your color palette in the bedroom carefully. A natural color scheme is an excellent place to start with light beiges, creams, and whites. If you want to add some color to your bedroom, both green and blue spectrums of color are proven to have a relaxing effect.
A TOUCH OF NATURE
Nothing brings tranquility to a room better than bringing some nature into your bedroom space. You don't need to create a jungle effect in your bedroom to take advantage of the calming aspects of plants. A few simple plants either on the floor or hanging can add natural beauty to your space and refresh your air.
LUXURIOUS LINENS
Getting the rest that you need is critical to being able to handle the stresses in life. One of the key elements to creating a dreamy bedroom oasis is to consider your linens. Old, tattered, or worn sheets aren't exactly inviting. Spend some of your decor budget on some luxurious, high-quality linens to help create the bed of your dreams.
SCINTILLATING SCENTS
Many scents can help you relax and can be used as a decor element in your bedroom. Calming aromas like jasmine, lavender, sandalwood, and chamomile can help you relax after a long day and get to sleep. Fill your room with soft scents using candles, wax warmers, or incense.
It's more important than ever before to have a sanctuary in your home where you can rest, relax and calm yourself after a stressful day. Try using these tips to help you create a calming bedroom oasis.