Outdoor furniture gives particular comfort in any property, particularly during meetings or events. And it's good to maintain your furniture in excellent condition. However, your furniture won't have that stunning look without cushions and covers. These play a big role when it comes to the look of your furniture. Cushion covers keep dirt at bay and spruce the look of your space. When buying covers, it's good to be selective. Besides, you'll get them in varying types, sizes, and colors, and not all will match your taste. 
Consider these tips when buying covers for outdoor furniture:
Go for custom covers.
The first step to determining the type of cover to suit your home is knowing what size you need. This is important because the market is flocked with different-sized covers. Custom covers are the best since you select pieces to match your preferences. They will fit the pillows and compliment your decor and taste.
Buy from reputed sellers.
When looking for the best cushion covers, you need to find a reputable shop. The dealer should have valid certifications and credentials. Besides, reputed sellers offer quality products at a friendly price. That's not all; you can return a product if not satisfied. To get adequate information about the seller, check online reviews and ratings by other buyers.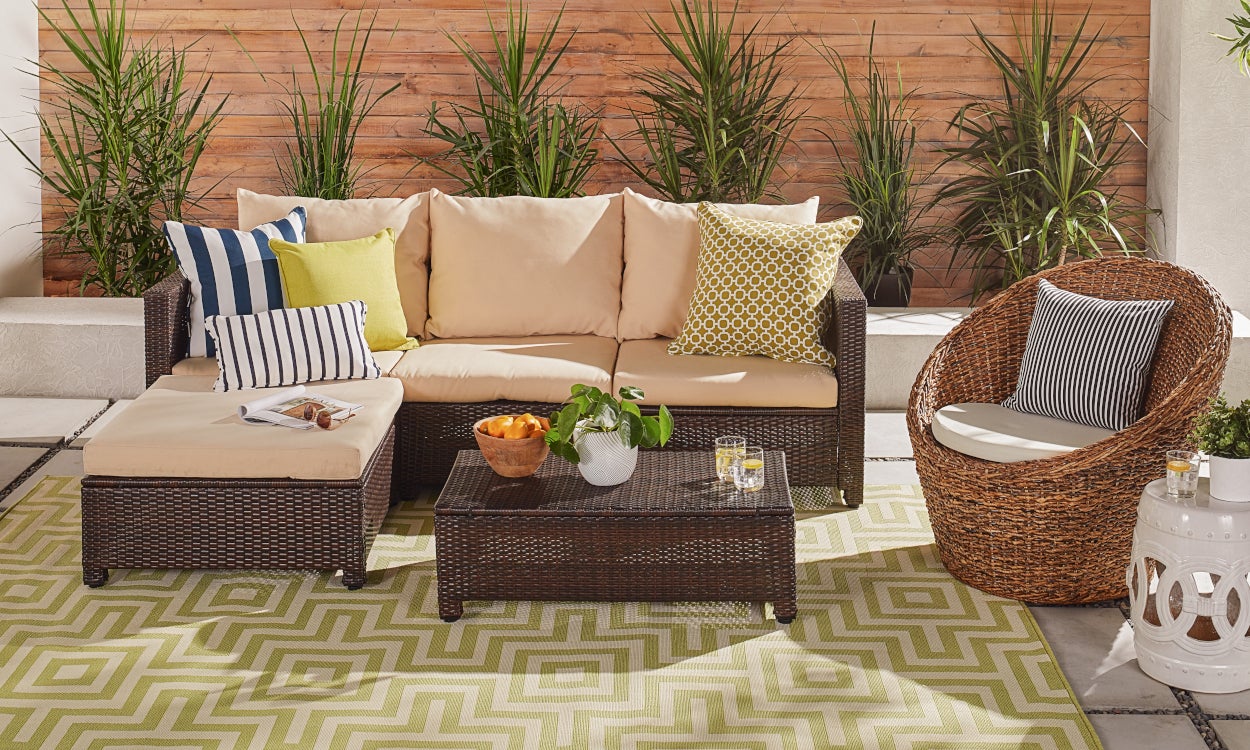 Choose quality and durable fabric.
Any buyer will want durable and quality products. Do you want to know why? Superior quality products lower maintenance costs and provide long-lasting service. You'll get cushion covers in different fabrics, for instance;
Silk

Cotton

Velvet

Polyester and more.
Jute and cotton fabrics are ideal for outdoor furniture, thanks to their long-lasting properties.
Color and design are key!
Before buying covers, it's essential to consider their design and color. Your home decor will determine the color and design choices. For instance, covers with fringes may not work for contemporary home decor. To choose covers that coordinate your decor, you have a closer look at the current one. While buying cushion covers, the most important hack is to buy something you fancy.
Consider the function 
 Why do you need the cushions? Covers might be decorative or simple to protect the cushions. If you're not going to use the covers for display, then a durable one is a wise choice. However, if you use a cover for decoration, go for something rich and stylish. 
Most importantly, outdoor covers should be waterproof, unlike those for the living room or bedroom. It's essential to know the exact functions of your cushion covers before making purchases. 
Final thoughts
It's always important to have good-looking and luxurious furniture, and coves will help you achieve this. However, you must be smart in the selection. Cushions always provide comfort in our furniture, and it's advisable to maintain them in good condition through regular cleaning. Also, buy them from accredited sellers and select the best quality. This will enhance the look of your home and save a lot of money in the long run.