Solar panel systems can provide a significant amount of cost savings, as well as environmental benefits, to homeowners who invest in them. Homeowners with solar panels typically see cost savings in their electric utility bills and may qualify for additional tax credits or incentive programs that make the investment even more appealing. Installing solar panels is becoming increasingly popular, as they are simple to install and require minimal maintenance. Many companies now specialize in solar panel installation like Infinity Solar solutions, so it's easier than ever for homeowners to begin taking advantage of the sun's power and impacting their finances and the environment.
Where To Buy Solar Panels For Your Home?
When it comes to purchasing a solar panel for your home, there are many options available. Perhaps buying a solar panel online is the most convenient and economical choice. Shopping for solar panels online provides greater selection, convenience, and cost savings than purchasing from a local store. You can find a wide range of affordable solar panels and have access to experienced installer support and comprehensive warranties. Furthermore, some online vendors offer discounts on bulk orders or free installation when you purchase more than one panel. Another significant advantage of buying online is that you can compare products side-by-side to find the best value for your home's needs.
7 Factors To Look Out For While Buying Solar Panels For Your Home
1. Quality of the Solar Panel
When selecting solar panels for your home, paying close attention to their quality is essential. From the surface area of capturing sunlight to the conversion efficiency, the quality levels must meet appropriate standards for your renewable energy investment to succeed. Furthermore, high-quality solar panels are designed and manufactured with long-term performance and reliability in mind – providing both safety and a great return on investment over time. To ensure that you are getting the best bang for your buck, consider factors like manufacturer warranties, reliability track records of the products, previous client feedback, and certifications from manufacturers backed by industry-standard bodies worldwide.
2. Cost
Cost is an essential factor when buying solar panels for your home. Price will vary depending on the brand, solar panel size, wattage, and features like energy storage or off-grid power capability. Shopping around to find the best deal can be challenging since pricing is often not immediately transparent. Ensure you get a thorough purchase estimate, as components like mounting systems can add up quickly. An experienced solar salesperson can help guide you through the process, from understanding costs and system design to making comparisons to allow you to get the best deal for a quality system.
3. Size and Capacity
Choosing the appropriate size and capacity of solar panels for your home is essential to the installation process. When deciding on the appropriate size, you should consider factors such as the dimensions of your roof, potential shading from surrounding buildings or trees, and whether you want to maximize energy production or reduce initial costs. Additionally, when determining capacity, remember the power you need to run the necessary equipment in your household. Once these two elements are established, you can accurately purchase the right size and capacity solar panels that best suit your needs.
4. Compatibility with Your Home's Electrical System
When considering the purchase of solar panels for your home, one of the most important considerations is their compatibility with your home's electrical system. This means ensuring that your wiring and panel size can handle both the voltage outputs and any modifications necessary to utilize the energy generated by your solar panels efficiently. Additionally, you'll need to ensure that local regulations and safety standards are met. Whether it's something simple like an upgrade to an existing primary breaker circuit or something more comprehensive such as a full-blown panel replacement, considering the specifics of your home's electrical system is paramount when installing solar panels.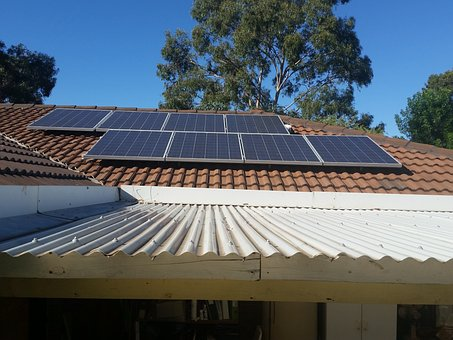 5. Brand Reputation
Review the manufacturer's reputation when considering solar panel options for your home. Pay attention to warranty information, customer service experience, and safety certifications to buy reliable and quality solar equipment. Select a company that has a long-term record of producing rooftop systems with superior results. Research their product offerings and pay special attention to customer reviews; this is an excellent insight into their actual product performance and ensures you're getting value for money. With proper research, you should feel confident in the products from a reputable brand that will work efficiently for years to come.
6. Maintenance Requirements
Maintenance of solar panels for home use is an important but often overlooked aspect of investing in alternative energy. It is essential to consider the frequency and cost of maintenance when researching solar panel options, as different models have different warranties and upkeep requirements. Qualified professionals should be hired for periodic cleaning, inspection, and repair work to ensure your solar panel system remains operational and efficient. Checking the warranty offerings of each model to note what checkups are needed throughout its lifetime will give you peace of mind when making your decision – saving you time and money in the long run.
7. Installation Process
When purchasing solar panels for your home, the installation process is an essential factor to consider. A quality installation job ensures that your system functions efficiently and yields a good return on investment. Hiring skilled technicians with local building codes and experience with solar panel installation projects is essential. Considering your house's roof pitch and orientation, they will select the best site for installing your sun-based energy system. The setup should also be done with utmost care so that the electric circuitry conforms to electrical regulations and standards. The installation team should also guide you through all the paperwork needed for solar panel installation, like permits and warranties for the long-lasting performance of your system.
Conclusion
In conclusion, purchasing solar panels for your home is a crucial decision that requires careful consideration of several factors. When deciding, it is crucial to consider the size and type of solar panel needed, the amount of power required, the quality and durability of the product, and the installation process. Furthermore, it is also essential to research different providers to ensure you get the best price and service. By considering these factors, homeowners can ensure they make a wise investment when buying solar panels for their homes.