Looking for an apartment to rent can be a daunting prospect. You will undoubtedly have a few things considered as must-haves and a pretty good idea of where you want to live. Since you will only have a short time to view the apartment, you need to make the most of each viewing.
After just a quick look around the place, you will likely need to decide on whether you want the Key Biscayne apartments. The decision-making process can be challenging unless you are prepared in advance. The best practice is to follow a checklist and use it to inspect various components of the apartment rentals. If the unit satisfies all the specified criteria, then it's most likely acceptable to rent.
Here are eight different ways to start your search for an apartment rental the right way.
1. Take a look at your phone
One of the first things you should do is make sure that you have cell phone reception when you're in the apartment. The last thing that you want is to find out that your apartment is in a blind spot for your carrier's signal. Even though you will probably have Wi-Fi set up, you don't want to miss an important call or text message when you're at home.
2. Ask about the Wi-Fi
Sometimes, Wi-Fi is included in the rent. At other times, you will need to set this up yourself. It's a good idea to get a clear understanding of this before you decide to commit to the apartment. This will help you to understand your monthly budget. If you have to set up your internet, it is good to know which carrier the current tenants use. Also, find out how much they're paying. You'll still need to call and set up the internet in this case, but it at least gives you a place to start.
3. Run the taps and the shower
So many people overlook the bathroom when viewing apartments. Inspecting the plumbing fixtures can save you from some nasty surprises. This will let you know that there is both hot and cold water. In addition, you will get an idea of the water pressure, which is important for the shower.
If you notice an issue, this is by no means a dealbreaker. However, it is something that you should clarify with the landlord that you need to be fixed before you move in.
4. Look for signs of pests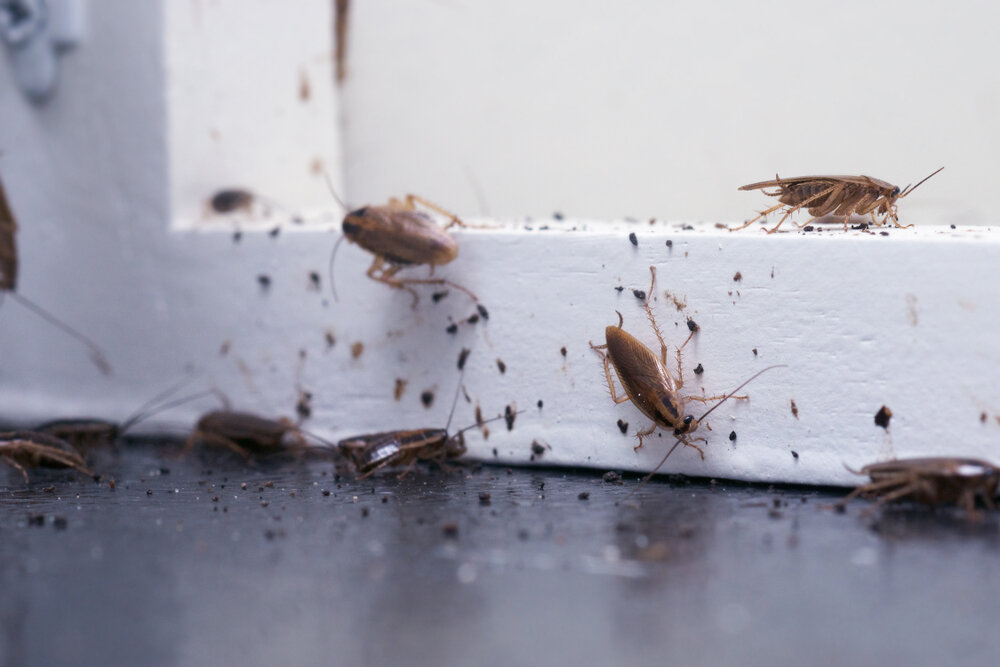 Nobody wants to live with in an apartment rental with rodents, insects, and other grisly critters. You can usually spot the telltale signs of pests easily enough. To do so, you may need to look under some furniture or the mattress. Don't be shy about doing this within reason as you want to make the right decision for yourself.
5. Be bold
If you're feeling incredibly confident and run into another tenant of the building, politely introduce yourself and ask if there are any issues with the building that you should know about. You may find out some information that puts you off from renting the place. Alternatively, you may find that the tenant has a glowing review and nothing but good things to say.
6. Drive by at night
If you have the time, be sure to check out the apartment building at night or other times during the day. Even without an appointment, you may be able to ensure that there is no late-night noise from a nearby bar or club or any sketchy people in the area. You need the space to feel safe and secure at all times, with no surprises if you must return to the building late at night.
Another thing to keep in mind here is the parking situation. If you were planning to park on the street but when you check out the area at night, you find that there are no spots, there may be some additional parking costs you need to factor into your budget.
7. Plug things in
It's not just the water that you need to check when it comes to utilities. You should ensure the electrical outlets are all working as well. It is a solid indication of how well the place is maintained. You can buy special testers to ensure that all plugs are grounded, but this may be overkill. A simple phone charger will usually do the trick.
Making sure that all of the appliances turn on takes just a moment. Still, it is a crucial step. Testing them out now means that you can have the landlord fix or replace any broken fixtures before your move-in date.
8. Examine the paperwork carefully
Finally, scrutinize your apartment rental lease. Make sure you read everything that you are committing to. If possible, have someone with more experience in renting read it over. You don't want any surprises here.