Given the high cost of property today, people are trying just about everything they can think of to maximize space in large, expensive urban areas. One of the recent popular trends is to use up extra space on your property by adding a tiny home that can accommodate more people. 
If you've heard of mini homes and are considering whether this option might allow you to earn extra money or solve the problem of needing more living space for your family, you'll want to know everything you can about what they are and how they work. 
What is a Mini Home? 
While the basic idea of a mini home is explained to some extent by the name itself, a "home that is tiny" doesn't explain the situation precisely. Since many kinds of buildings and vehicles can be considered home and many kinds of dwellings can be small, it might be easier to gain a better sense of this concept by first considering what does not count as a mini home. 
What Isn't a Mini Home
When realtors, homeowners and prospective homeowners talk about a mini home, they're usually talking about a home that is small and exists in a city. This means that cottages, cabins, and all kinds of campers, boats or other vehicles that can be used for living purposes do not count as a mini home.
Making Use of a Small Section of Property
That doesn't mean that a mini home doesn't exist in more rural areas but that they are more common in cities. That's because one of the most common reasons why people build a mini home is to be able to build a fully functional and livable dwelling on a very small amount of property. In almost all cases, mini homes are built on a lot divided from a larger property, which is why they make a lot of sense in cities where the property is limited in availability and expensive. 
Construction Considerations 
Since mini homes are built to be as small as possible and are usually built on narrow spaces, sometimes adjoining larger buildings, careful considerations must be taken to ensure they turn out correctly. 
Maximizing Sunlight
One of the most critical aspects of mini home design is its windows. Given that space is limited, people who design tiny homes usually attempt to include the largest windows in their plans. If you want to ensure you get the perfect windows to fit in the mini home you're planning to build, you need to work with a company that sells high-quality windows, provides expert installation services and does custom work.
Energy Efficiency 
You can find a Toronto window company that offers everything you need to maximize the efficiency of the windows in your mini home. A professional window company will be able to provide you with energy-efficient options designed to reduce the amount of heat that escapes through your windows in the winter and keeps more heat outside in the summer.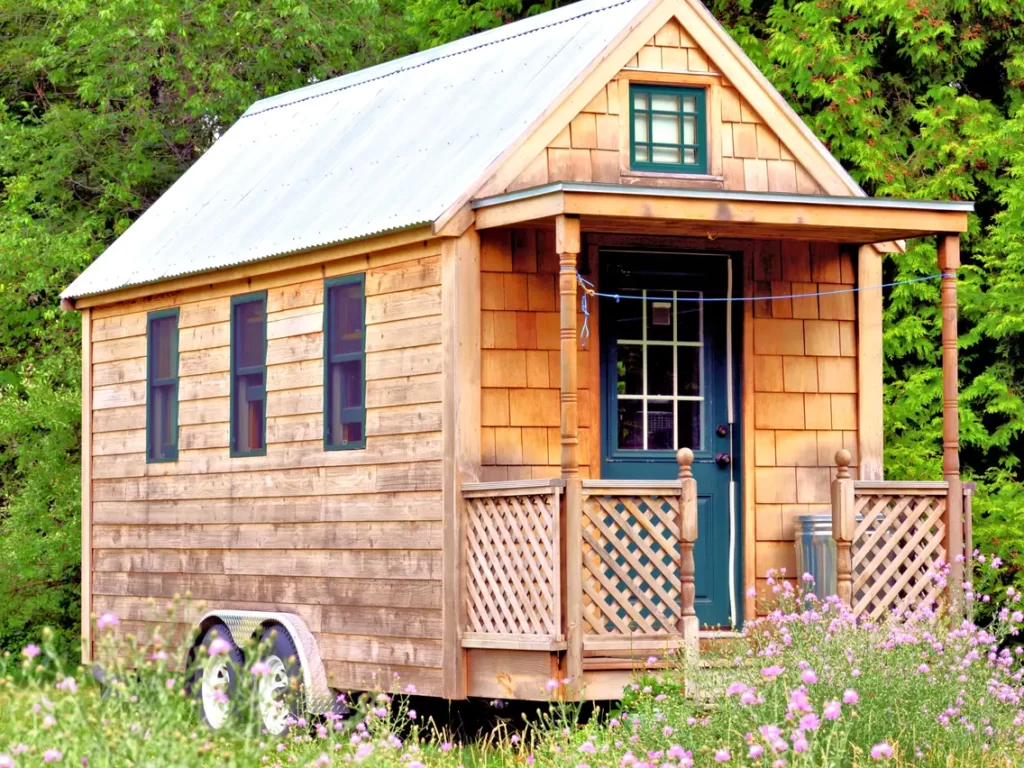 This strategy will help you to lower the cost of maintaining an ideal climate inside your mini home. Not only will you be able to maximize the size of your windows, but you'll also simultaneously be able to reduce your power bill to a meagre cost compared to what you'd have to pay if you lived in a regular-sized Toronto home. 
Following the Rules
You'll also need to check that your property will abide by all the bylaws in the city where you're planning to build your new home. You may also want to hire a professional architect to design a home that will maximize the building's ability to use a small amount of space as efficiently as possible. 
If you're going to live in a major Canadian city today, you'll want to devise a strategy to make the cost of living more affordable. Whether you're considering building a mini home for yourself to live in or you're interested in designing one that can fit on your property and leased to a tenant, you stand to save a substantial amount of money by building one. Talk to a professional window supplier in Toronto today to get started on the road to a modern mini home.