We all know someone who has a cupboard full of glasses brought home from a bar because they look nice. With increased prices to eat and drink in pubs and bars, now might be the time when more people are looking to find ways to entertain themselves at home. 
Enjoying a few drinks at home with family or friends does not have to mean a night sitting on the sofa with a plain glass, or pub glass, in your hand. You could install a home bar and bring entertainment into your home. 
With so many options available for home bars, you can find everything you need to make the space fit your personality and interests. We will highlight some ideas for the best home bars to help you begin to create the perfect design. 
Where Should Your Bar Be? 
The location of your home bar will make all the difference when entertaining guests or just taking some time for yourselves. Adding a bar to your sitting room will mean that you will sit in the same place as usual with easier access to drinks. 
However, installing your home bar in a different room will mean that you will be enjoying your leisure time in a different place, and it will give you a chance to close the door on mundanity. Where the bar is going to be located may be based on the size of your home and the available space in your reception rooms. 
If you have a second reception room, this is the ideal place to house your home bar. There will be enough space to build the bar, include anything you would like to have for entertainment, and you will be able to keep this separate from your day-to-day living space. 
However, if all you are interested in is having a space with optics on the wall and a small tabletop area to mix drinks, this will not take up a lot of space. You could add this as a sideboard to your living room, your kitchen, or your dining room and have this be an effective bar area. 
Building your bar in an outdoor structure is becoming an increasingly popular option for many who wish to have a home bar. Whether you choose to use an existing structure or build something new to house the bar, an outdoor structure will feel more like you are leaving the house to enjoy your leisure time. 
An outdoor structure will also mean that if you are inviting friends over to enjoy drinks in your home bar, you can be sure that your home will be kept clean and tidy, and the bar area will be where the cleaning needs to be focussed. 
Building or transforming an outdoor structure to create the perfect home bar does not need to involve a huge building being added to your garden. A medium-sized shed with one side left open, placed on either decking or paving, will be enough for a small home bar.
However, if you have more space and are interested in a larger outdoor bar, then choosing a bigger structure will allow you to ensure it is enclosed on all sides, meaning you can use it in any weather. A larger home bar means you can also add other sources of entertainment to create the perfect evening for you and your guests.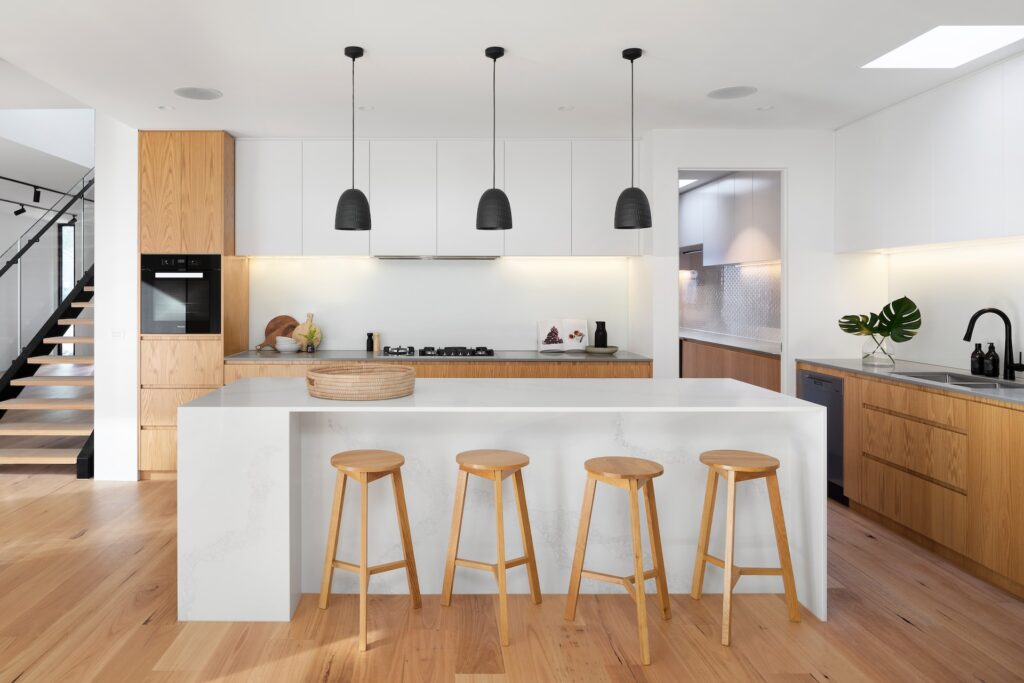 What Should Be in Your Bar? 
You can choose which items go in your home bar; if you have a smaller space, then it is important to concentrate on the essentials. Ensure that you have a nice bar space; this could be an item of furniture that doubles as something else if space is really limited. 
You can use a sideboard, cupboard top, or shelf to house bottles of alcohol and glasses. You will also be able to use this surface to mix drinks, and a mini fridge stored near the bar will enable you to have mixers nearby. 
If you have a small area for your bar, you could look at smaller entertainment ideas to make nights in more fun. You could have a small Bluetooth speaker set up for music while you have a few drinks with friends. Also, cards or other compact games such as Cards Against Humanity or What Do You Meme are easy to store and so much fun. 
If you have a larger area for your bar, you can really push the boat out and get a pool table or other table game which you and your friends can enjoy. You can then invest in a full-sized bar with cabinets for your glasses and a larger fridge with shelves and optics on the wall. 
How to Make a Start? 
Planning is important when deciding what your home bar will look like. You will first need to decide where the bar is going to be located. Next, it is time to measure the space your bar will be located in and decide what you will include in the space. 
With this planned out, it is time to begin thinking of the design; will you have a theme, a color scheme, or a certain type of alcohol as the focus? You may choose to create a sports bar or a pro-hibition-themed gin bar. 
Next, you should look at how you will install the bar. Will you make this a fun DIY project and build the bar yourself, or will you choose to get a professional in to complete the installation for you? If you choose to have a professional complete the installation, we recommend that you get multiple quotes to keep the project cost-effective. 
Once the bar has been installed, the decoration process can begin; whichever theme you have chosen, there are numerous websites that can custom-make decorations. It is fun to name your bar and have a sign designed to showcase the name. 
Finally, now that your bar has been built, decorated, and named, it is time to unveil it to your closest friends and family.