It is not easy designing the interior of a house. Sure, you want to improve its appearance, but things might not move in the right direction. If you commit these mistakes, the results will be worse than expected. Here's what you must avoid. 
Not investing in storage
You can't let go of storage furniture as it helps organise your place. You want everything to be hidden and not on the surface. Otherwise, your things will look messy. Maintaining its cleanliness will also be challenging. The best part about having storage furniture is it helps improve small spaces.
Overwhelming the house with accessories
There is nothing wrong with having accessories. As long as they look appropriate, you must use them. The problem is when you have too much. It looks overwhelming and takes away the beauty from your overall design. Take a step back and decide which items to remove. A minimalistic approach is even better. It looks tidy and is easy to maintain. 
Not hiring an interior designer 
While you can design your house yourself, it is better to let an expert do the job. You would rather trust people with years of experience in the business. They know where to find what you want and make your vision a reality. They also have connections with suppliers to meet even your most ridiculous demands. For instance, showhome interior design service professionals have the right experience and tools to make your dream house a few stones away from happening. You might worry about money, but you will save more if you let designers help you. They can even boost your property's value. 
Forgetting the flow
There must be a good flow in your house. There should be no problem moving from one place to another. It is even more significant in the kitchen. You do not want people having a hard time getting things done because of the poor flow. So, determine your needs and design based on what works best.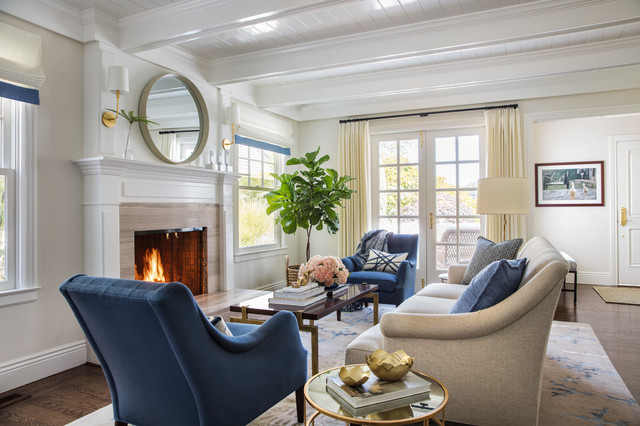 Trying to replicate existing designs
Getting inspired by other people's homes is understandable. You do not want to start from scratch, and you would rather draw inspiration from styles you love. The problem is when you obsess in every detail as you replicate the pictures. The results can be terrible. You also lose yourself in the process. You might succeed in copying the house, but it is not satisfactory. Moreover, it will not make you happy. You won't like the results since they do not reflect your personality. So, try to be unique and get different ideas without losing your identity. 
By avoiding these mistakes, you will love the results. After all, it feels relaxing to be in a well-designed place. You can brag about your remodelled house to your friends, and you might even inspire them to start changes in their houses. Don't forget to recommend the interior designers who helped you on your journey. If you decide to change the design again next time, you know whom to call.