Decks require routine maintenance just like any other area of your home. Proper cleaning and care techniques will ensure your deck lasts for decades, not just years. Check out these deck maintenance tips from a licensed deck builder in Glen Burnie, Maryland.
Power Wash Your Deck At least Once a Year
Power washing gets rid of the dirt and grime buildup on your deck. If you have an older deck that's at the end of its lifespan, you may need a soft pressure wash or similar gentle cleaning technique. For newer decks, standard power washing services will blast away the gunk and leave your deck looking renewed. 
Stain Wood Decking Every 2-5 Years 
Vinyl and composite decking doesn't require as much maintenance as wood decking because the wood breaks down over time. To combat this, you should get your deck stained and sealed every few years. The timeframe between staining will depend on sun exposure and how much foot traffic your deck gets. 
Paint is not as effective at protecting wood decking, and it's more prone to damage than stain. The stain deeply penetrates the deck boards to fortify the wood. Paint sits mostly on the surface and will chip away over time. If you're debating between paint vs. stain for wood decking, stain is the pros' choice. 
Trim back Nearby Landscaping to Minimize Pests and Moisture Damage
If you have landscaping around your deck, cut it back to leave a 4-6″ space between the plants and the decking. Bushes, grass, and other plants act as bridges between the ground and your deck. They trap moisture and invite unwanted pests to graze over the deck materials. Trimming the landscaping creates a cleaner look and protects the deck from damage. 
Seasonal Deck Maintenance Tips – Spring, Summer, Fall, Winter
In the winter months, store outdoor furniture and sweep the snow off your deck. Avoid salt and other abrasive materials that may scratch the decking below the ice. 
In the spring, monitor plant growth for surrounding landscaping and use patio umbrellas to prevent sun damage. Spring is usually a great time to clean and stain your deck.
Deck maintenance in the summer months mostly involves cleaning up after outdoor parties. Basic sweeping and trash pickup will suffice. 
In the fall, keep leaf piles off the deck as much as possible. These piles trap moisture on the deck and can become a breeding zone for pests. 
Be Proactive with Deck Repairs
Deck damage won't fix itself. If you have loose deck boards, rusted screws, or rotted wood, it's best to repair those problems as you see them. This will reduce the overall damage on your deck and save you money in the long run.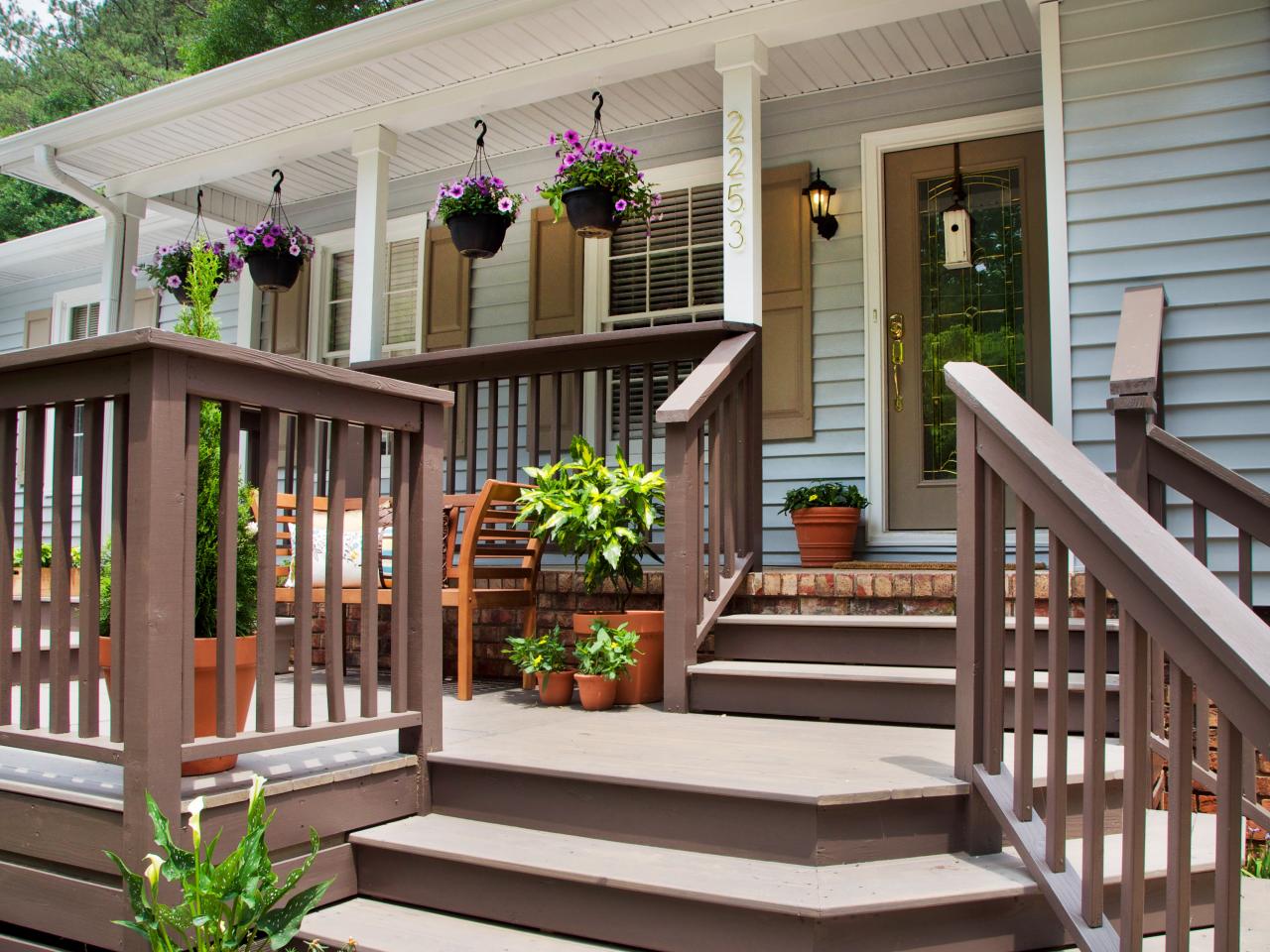 If You Need a New Deck, Work with a Licensed Deck Builder
It may be time to upgrade to a new deck with low-maintenance materials. In many instances, getting a new deck is cheaper than years of reparative maintenance. Whenever that time comes, make sure you work with a licensed deck builder with experience in this particular field. Choosing the right footing, layout, size and materials for your decking will make all the difference in long-term maintenance. 
The experts here at J&R Pro Service would love to fulfill your deck needs. To speak with a deck builder in Glen Burnie, MD or other areas of central Maryland, please contact J&R Pro Service for a free estimate. We can help with maintenance, repair, and complete custom deck building.