Introduction
There isn't any single globally acknowledged standard for home automation, which is why it's difficult to describe how it works. The technology used here varies by nation, organization, and automation type. 
Companies frequently hide new breakthroughs since the Home-Automation sector is so profitable and fast-paced. 
X10 was the first smart home technology standard. X10 allowed devices to communicate with one another via wireless protocols, power line connections, and radiofrequency. Zigbee, Z-Wave, and Insteon are the most popular home automation protocols today. 
Modern wireless technology, such as mesh networking, is used more significantly in these new industry standards. But, unfortunately, all of these systems are pretty difficult to comprehend. That's why in this article, we will know details about everything there is to know on smart home technologies.
What Is A Smart Home?
Smart home technology is also called home automation. Through the Internet of Things, you can manage practically every house element with home automation. Smith Thompson is a reputed brand in home automation. To know more about them, click https://smiththompson.com/.  
Home automation began with the creation of the thermostat and has since grown to become one of the largest and fastest-growing technological sectors. The potential of home automation continues to expand. Vivint smart home is for home security, appliance management, energy monitoring, personal assistance, caring for the elderly or disabled, and more.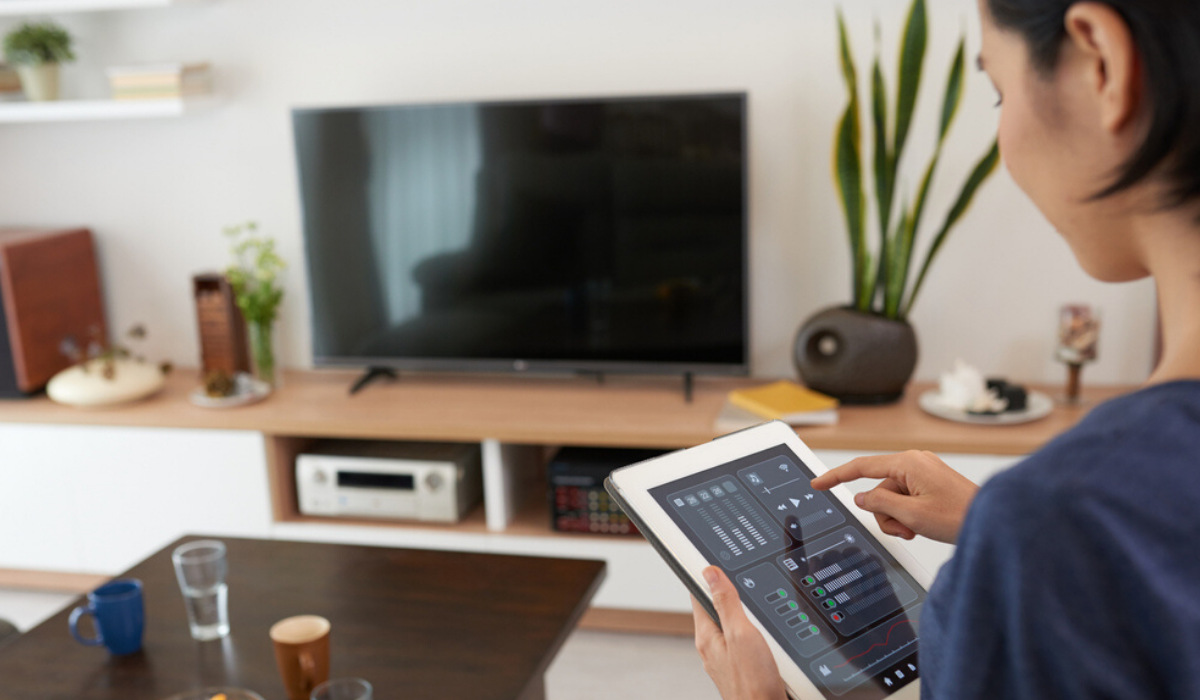 What Does A Smart Home Do?
Smart home automation makes your stay at home more efficient and convenient by assisting you with most household activities. It makes life easier since you have more free time away from your regular home responsibilities to accomplish other things. So, what does a smart home do? Let's find out!
1: Entryways
All of the doors in the house can be automatically locked and unlocked with smart home technology. When you reach the driveway, the garage doors recognize your car and open automatically. Video doorbells allow you to see who is approaching your home. It means smart home technology increases your home security.
2: Entertainment
The TV and sound system are two entertainment devices included in the smart home entertainment technology. When you go into the room, the TV will switch on with a command from your phone, and you can choose whatever sound system and music to play from that device as well.
3: Landscaping
You may link the sprinklers to pour the desired amount of water, and you can have a robotic lawn mower that will do your front yard justice. There are plenty of smart home devices you can install in your home, so choose them carefully. 
4: Lighting
The lighting system, both inside and out, the lighting system may be controlled in various ways. For example, you can switch them on and off with your smartphone or schedule them to turn on and off at specific times. 
5: Kitchen
You can link your dishwasher and washing machine to receive notifications when they've finished cleaning a cycle. You can also set your coffee maker to begin brewing as soon as you step out of the shower in the morning.
6: Pets And Family
Install smart interior and outdoor cameras to keep an eye on your children and pets. That way, you'll know if your kids arrived safely home from school and if your pet dog is fine in the next room. Of course, all of these may be accessed through your phone. You may even get smart pet feeders that will automatically refill the bowls whenever your dog or cat has finished eating.
Pros And Cons Of A Smart Home Technology
Smart home technology may be the new buzz in the urban lifestyle, but without knowing its pros and cons, you can't make an informed decision on whether to use this tech or not. So, let's find out the advantages and disadvantages of a smart home.
Pros
1: Security
The benefit of smart home technology is that it can be controlled remotely from anywhere. It all varies from person to person, and there are no requirements that you stay within a specified distance or follow any rules. In addition, every connected gadget is linked to your smartphone, allowing you to keep track of every camera activity.
2: Entertainment
The system will search for the specific program on TV using easy instructions, and you may watch it with ease. Similarly, you may always direct the sound system to play whatever music you like. That means smart home technology ensures your entertainment stays on point and never ceases to impress you.
3: Convenience
With smart home technology, you won't have to worry about when the dishwasher, washing machine, or other smart kitchen appliances finish their tasks since you'll receive a message and be able to switch them off from wherever you are. In addition, you won't have to take a long walk to your kitchen or living room to turn on and off the lights or open and close the doors.
4: Savings
You may save a lot of money on your utility costs by using an automated smart home thermostat, lighting controls, and air conditioner. That's because smart home technology establishes the ideal temperature and brightness to save electricity.
5: Family
You'll feel more at ease as a parent since you'll be able to effortlessly watch your children and pets wherever you are not in the house. As a result, you will avoid any unfortunate accidents, and bringing up your children or taking care of your pets will not be a big deal anymore.
Cons
1: Wi-Fi Reliance
Each smart home device should be linked to a single WiFi connection to function on instructions. It might be challenging to maintain control of the entire system if you have an internet problem.
2: Effort And Time
A nice smart house may take a long time to complete. You'll need to purchase several new gadgets and configure them to work properly. However, once everything is in place, you can quickly alter the command schedules to suit your needs.
3: Technology Confusion
Technology advances rapidly, and you may discover that the smart home gadgets you now own are unable to handle any new capabilities. As a result, you may lose out on certain features as technology keeps on advancing every day.
Concluding Thoughts
So far, smart home technology has been modular, and we have yet to see a brilliant home built from the ground up, except for a few trials or initiatives. However, because of technologies that allow homeowners to add or remove smart appliances, this modular growth allows for a limitless number of smart technology combinations. It also means that consumers may put as much or as little money into enhancing their home's IQ as they choose.