The signs of winter are starting to appear, and it's easier to notice the days shorten, weather gets cooler and leaves change color. We know it's coming every year, and yet we put off thinking of it. Every warm and sunny day lets us believe that we can put off the inevitable.
While there is a lot to love about winter, there are also good reasons why it's one of the least popular seasons. As cold and darkness settle in, one way to escape the downsides of winter is to make your home a cozy, warm retreat. 
But in order to do that, you need to make sure your home is in good condition and will stay warm and dry throughout the winter. Taking time to winterize your home is essential as it allows you to notice small issues and repair them before they can do worse damage and do some maintenance to avoid problems to begin with.
There are plenty of jobs to do around the home at any time of year, but heading into winter, there are some that top that list. Read on to find out our top winterizing jobs for your home this fall.
Seal Windows and Doors
Windows and doors are essential features of your home in helping to promote energy efficiency, something quality window manufacturers like Golden Windows Limited understand well. But sometimes, air leaks occur in and around them, leading to higher energy bills and a less comfortable home environment. These leaks can be caused by many things – age, water damage, lack of maintenance, or poor installation. 
While windows and doors are top suspects if you're experiencing drafts, they're not alone. Also, be sure to check around the following areas:
Indoor and outdoor outlets

Outdoor faucets

Exterior corners

Fireplace dampers
Windows and doors are significant sources of energy loss in the home. Heat gain and loss through windows are responsible for 25 to 30 per cent of residential heating and cooling energy use. Sealing up any leaks is important to reduce your energy use.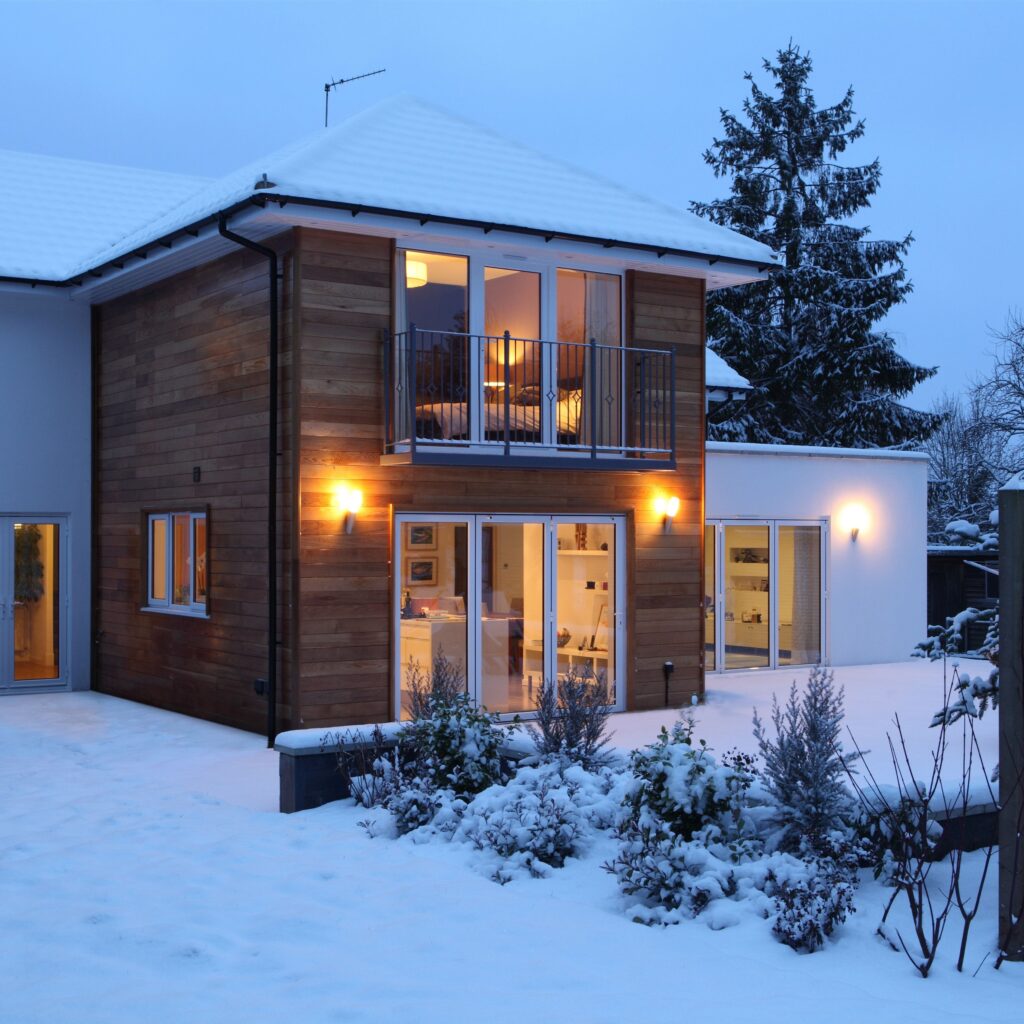 Check Your Furnace
While you don't want the heat in your home to escape, it's definitely important to make sure there is nothing wrong with the source of the heat. You should always do a test run of your heating system early in the fall. 
After lying dormant since the spring, heating systems can fail when you try to turn them on in the fall. If that happens, you don't want it to be when temperatures have plummeted for the first time in the season, and everyone is switching their heat on. The first significant temperature drop sees HVAC professionals inundated with calls, so be sure to test your system early to make sure it's good to go.
Inspect Your Roof
Your roof protects your home from all the falls from above, including precipitation, leaves, branches, debris and more. Make sure you take good care of it by inspecting it for any broken, damaged or missing shingles.
Also, check your ceilings and attic for any signs of water damage, as this can be a sign of water leaking in from your roof. If you notice any water spots, have a roofer come in as soon as possible to address the issue.
Insulate Your Pipes
If you have pipes and plumbing in your basement, attic, crawlspace or anywhere where it gets really cold, you need a way to keep them warm to avoid freezing or bursting pipes. Insulate the pipes by wrapping them in heat tape or heat cables to avoid bigger issues a burst pipe can cause.
Make Sure You're Prepared
Despite knowing winter is on its way, many of us put off preparing for it. But having the tools you need to handle the ice, snow and everything else that comes with winter will make life much more manageable for you. 
Locate your shovel and make sure it's in good condition to handle another season of snowfall, or make sure your snowblower still works with a test run after its extended vacation. Stock up on salt and sand to keep your driveway, sidewalks, stairs and porch safe.
Winter might not be the most loved season, but when properly prepared for it and with a cozy and comfortable home to curl up in, you might find there's plenty to enjoy about it.