Plants are our friends – they provide us with oxygen – and in return, we do our best to give them the light and water they need to stay alive and healthy.
Some of us even have conversations with our plants.
What if we told you that keeping a few plants at home and your workplace could improve your health and quality of life in different ways?
Yes – you read this right! Read on to learn more about the potential benefits of keeping houseplants – not only at home but also at your office and your workspace.
Plants Improve Air Quality
We all know that plants provide oxygen. When you breathe – your body takes in oxygen with each inhalation and expels carbon dioxide as you exhale. Undoubtedly, getting clean air to breathe is one of the most important things that the human body needs to stay alive and fully functional.
Plants absorb carbon dioxide and release oxygen – instead of the other way around – as humans do. And the fact that green plants release oxygen into the air makes them an amazing addition to any interior and exterior space as they can help improve air quality and keep the air that we breathe clean and fresh.
Plants Prevent Illnesses
Have you ever wondered about what happens when you water your houseplants? The water gets absorbed through their roots and evaporates through the leaves. This process is known as transpiration.
In nature, plants continue this process by absorbing water through the earth. Plant water is responsible for a small percentage of atmospheric moisture. People who live in arid regions can definitely rely on houseplants.
The plants induce much-needed humidity, which can help prevent certain illnesses caused by dry environments, such as asthma, dry skin, eye and nose irritation, and even stress.
It is important to mention here that houseplants are no substitute for proper medicine – but keeping a few plants around when you are feeling unwell might help you with a speedier recovery.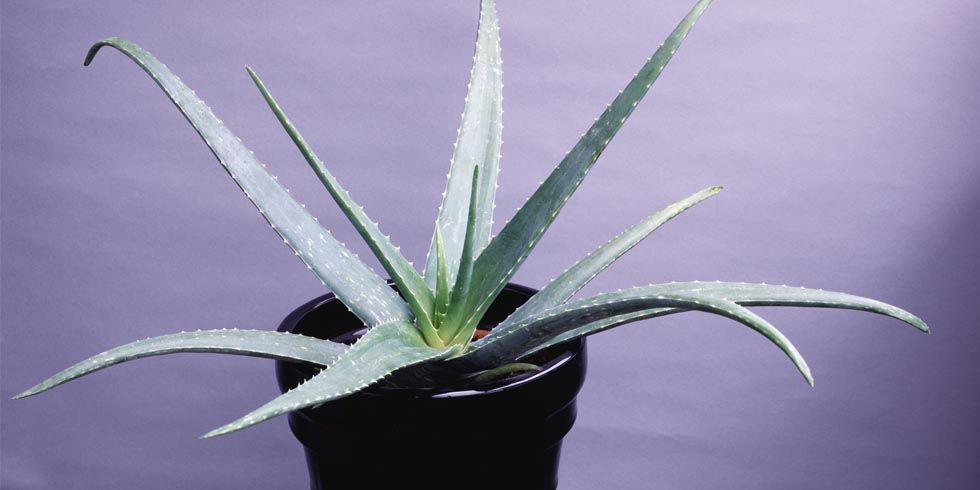 Plants Decrease Stress
Life is tough – it can be hectic and confusing most of the time. That said, houseplants can actually help you keep calm.
Loads of research have proven that plants can have an incredibly positive impact on reducing stress and elevating one's mood. Moreover, houseplants also appear to increase pain tolerance and decrease the physical distress of the people who spend most of their time around plants.
At this point, you might be wondering what it is about plants to have such a positive impact on people. Well, we know that spending time outdoors in nature can decrease one's stress level.
People are believed to experience the same positive effect when plants surround them. So, if you don't have the benefit of living somewhere close to nature, then why not bring nature home in the form of houseplants?
Believe it or not, a little bit of greenery in your life can work wonders and improve your health and mental and emotional well-being.
Top Houseplants for Your Interior Space  
Now that we have determined the potential benefits of keeping houseplants, let us explore some of the best plant options: 
Spider Plant
The spider plant is one of the easiest plants to find and take care of. Also, this plant is quite cool-looking. If you keep one, you will want to keep it in loads of bright yet indirect sunlight. Spider plants are amazing for getting rid of formaldehyde from the air.
Spider plants are a great option if you have pets at home, as they are non-toxic and strong. These are also low maintenance – you will have to water them only once or twice a week. Spider plants are also said to remove carbon monoxide.
So, this plant is an amazing option to keep inside the house – the bedroom and your office space.  
Monstera adansonii
Monstera adansonii is tropical foliage that helps improve air quality and boost humidity when placed indoors. If you opt to place this plant in your workspace, you can expect to improve focus and productivity.
This plant is an excellent choice for the dryer, and warmer regions as the Monstera Adansonii plant not only improves the air quality by purifying the air of toxins but also raises the humidity level.
However, if you have pets at home, place this unique-looking plant out of their reach, as it can harm them.
Often people confuse the Monstera Adansonii plant with the Monstera Deliciosa – both are different. Check out further details of this plant before purchasing this plant with heart-shaped leaves.
Weeping Fig
If you are looking for a houseplant that is great for cleansing air-borne toxins, then look no further – you will want to get a weeping fig and remove toluene, formaldehyde, and xylene. Usually, these toxins are produced from the use of furniture and carpet cleaners.
Nonetheless, if you have a pet, then this plant might not be for you as it is toxic for your cat or dog. If you still want to keep this plant at home, you will want to keep it out of their reach.
Peace Lily
As the name suggests, chilling next to the Peace Lily is relaxing. This is a beautiful plant with small white flowers when it is in full-bloom. The Peace Lily is well-known to have a good transpiration rate.
A high transpiration rate means that when you water the plant, the waterworks over time and brings moisture back into the interior space. Consequently, the dust gets reduced along with any other irritants that might impact your mouth, nose, and eyes.
The Peace Lily might reduce dust by up to 20% in the interior space – how cool is this? However, this houseplant is not low maintenance. You will have to put in the work to keep this plant happy. Also, it is toxic for your pets, and you will want to expose it only to the morning sunlight.   
The Takeaway
By keeping houseplants around you – at home or in the office – you will avail yourself of amazing physical and mental health benefits. So, care for your plants – maybe even sit down and talk to them. It will help the plants, and you thrive.