One of the most common home decorating mistakes is scattering showpieces all over the house. This can lead to an incredibly disorganized look, which is not conducive to a relaxing and peaceful home. Instead, group similar objects together.
Choosing A Paint Colour For Your Home
When choosing a paint color, it's important to remember that a paint shade will vary with lighting and location. Try to take color swatches home with you and check them under various conditions. For example, the same paint color may look different in different rooms when the light is brighter or darker at night.
There are numerous colors to choose from, but the wrong choice can ruin the look of your home. Some colors are too light for a room, while others can make rooms look dingy. A good tip when choosing a paint color is to make sure you have a good light source in the room you're painting.
A good paint manufacturer will regularly update its color palette. They should also offer new shades to match the latest in furniture and other accessories. They should also use high-quality colorants and sophisticated formulations. This shows in the final outcome. Choosing the paint color should be done last, after choosing all the other design elements, as it will ensure a more coordinated look. However, if you're having trouble choosing a color, you can lay out up to five similar colors on the wall to get an idea of which one is most appropriate.
Choosing A Paint Colour For Your Walls
Choosing a paint color for your walls must be done carefully as the wrong choice can limit your decorating options. Select a color that will complement and play off your existing furniture. Consider accent walls where you would like a different tone or color. This will give you a custom-coordinated look. Before you start painting, lay out at least five related colors on a sample wall and try them out to see if you are happy with the choice.
One of the most common decorating mistakes is choosing the wrong paint color. While a bright white may seem attractive, it is not the best choice for walls as stains will stand out. Choose a mid-tone color such as greige or beige for your walls. A mid-tone color will hide imperfections.
Placing Furniture Against The Wall
One of the biggest mistakes people make is placing furniture against a wall. This creates a drab, impersonal look, and makes your home look like a hallway or a hotel. Instead, hang art at eye level. Placing furniture against a wall can also make the room look like a waiting room.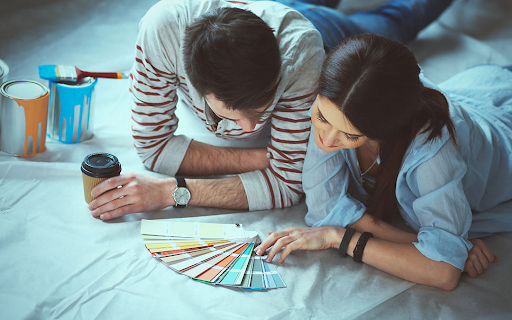 While pushing furniture against a wall can make a room look larger, it also creates an empty space in the middle of the room. Using your furniture plan to create an open, welcoming environment is much more effective. In addition, it will create a better balance and a more intimate feel.
While talking of furnitures, for your bedroom and the oversize mattress sizes you must also take note that you are using proper props like a comfortable mattress, blankets, pillows of proper size etc. And also use proper washable pillows so that you can freely wash pillows in an effective way. 
Choosing A Vase And Frame
When selecting a vase, you must keep in mind where you will put it and the material it's made of. This will help you select a vase that will be functional and not prone to damage from the elements. The size of the vase should also be suitable for the room it will be displayed in.
If you're planning to display a flower arrangement, it's vital to choose the right height and shape for the vase. A vase with an excessively wide neck may sag and make the arrangement look awkward. A vase with a narrow neck, on the other hand, can preserve the shape of your bouquet and help make the design look sleek.
Choosing A Paint Colour For Your Ceiling
When it comes to decorating your ceiling, there are many choices to be made. Some people go for bright white as it's the safest option, but other colors can be just as effective. While white is the safest option, you can add drama by choosing a color that complements the wall and trim work of your home. Also, keep in mind that you should consider the furniture and other items you have in the room to determine what works best.
Remember that the ceiling often appears to be in shadow. This means that a lighter shade can create an illusion of higher ceilings. You can also keep the paint sheen consistent with the walls to create a cohesive look.
Choosing Accessories To Complement Your Decor Vs Steal The Show
When choosing accessories for your home, remember to choose items that fit your taste and personality. If you have a unique sense of style, you can use accessories in your room to bring it to life. For example, if you love blue accent pillows, go for a similar shade. Also, try to pick items that complement the color of the walls. These accessories will add interest to your home without taking over the overall design. One important accessory is the decorative rugs for living room. 
Lastly
Home decorating should be fun, a chance to stamp your own style on your home, add your favorite colors, and create a welcoming and relaxing environment. However, even the most perfect designs can be derailed by common mistakes.