Your home should have a lot of opportunities to enjoy time with your family built-in. Its layout and features should lend themselves to fun activities, lots of time relaxing, and simply just sharing space comfortably. When you are planning home improvements, try to put some thought into how you can enhance your home in a way that fosters more togetherness for your family. Improvements that everyone can get behind are sure to be exciting and enjoyable. Here are some ideas about how modifying your home can elevate the quality of your family's home life.
Create a Home Theater
Set up an area where you and your loved ones can enjoy a cinematic experience. When you have an awesome setup for movies, everyone will be enthusiastic about a movie night. A large screen is essential, but you will need a good amount of seating so nobody will get a lousy view.  Professional home AV installation can help you design a space that has great acoustics.
Get a Pool
Everyone in the family will love being able to hang out poolside right in your backyard. A pool is an excellent place to spend hot summer afternoons, and it can also be fun for everyone to jump in for a quick dip when they get home in the evenings. Find reputable installers who offer reasonably priced financing.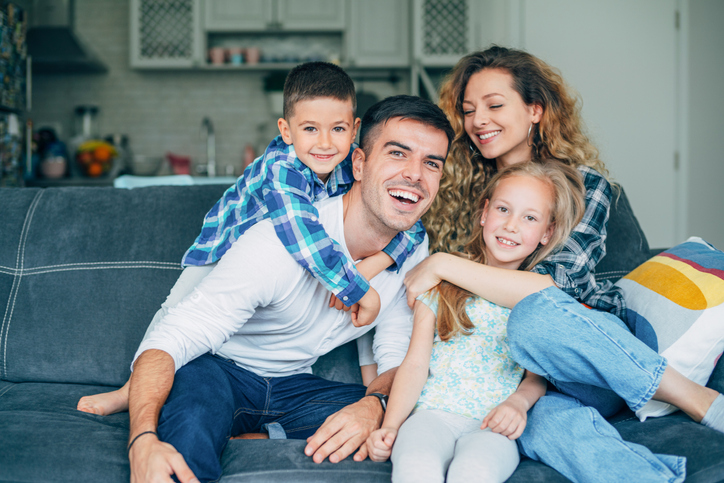 Enhance Your Yard
A well-designed fence around your property offers safety and security. Another advantage of a fence is that it can improve curb appeal and your yard's overall aesthetics. 
With a fence, you can organize fun games for the kids without safety concerns. For example, you can put up goals at either end of your yard without having to worry about errant balls and oncoming traffic. Also, you can let your four-legged family member run around the yard safely. When you and your family can spend more time outdoors to help your pet get exercise, it can improve your furry loved one's health and happiness significantly.
Make a Rec Room
Maximize your home's total square footage by converting spaces that are not currently used into a rec room or a game room. Refinishing a basement might be more affordable than you might imagine. It may just take some flooring material, drywall, and a couple of light fixtures. If this area of your home does not have good air circulation, a ceiling fan and an air purifier may help. 
You can use this newfound space for video games, music, or billiards. A rec room is also a great place for you and your family to do arts and craft projects that tend to get a little messy but offer lots of entertainment.    
When it seems like everyone is constantly busy doing their own thing, being creative about getting people together can help to reinforce the closeness and togetherness that you and your family enjoy. Some improvements can also help you plan gatherings to include friends, so your home may become a new neighborhood hot spot for hanging out and socializing.