Horizontal Fence Ideas
There are more than a few reasons to have a fence in your yard or home; the foremost reason is-
Privacy -we need a place to relax alone in the distance from the neighbors and unnecessary disturbance from our surroundings.
Safety – fences make the intruders and trespassers stay away, providing required safety and preventing pets and kids from wandering off.
Clear Boundaries – you can have a clear idea of the boundaries, preventing trespassing and intentional invading.
Aesthetics– most people build fences just for the purpose of increasing the aesthetics of the building.
Weed Prevention– Keeping a garden weed-free is not a hassle-free job, and after all your efforts, the weed spreads from your neighbor's garden to yours is indeed irritating; building a fence will prevent the weeds from spreading.
Now there are a variety of fences, and the one we are going to discuss is the horizontal fence. Fences are basically the same and serve the same purpose, but the thing that differs from them is how they look.
Horizontal fences are expensive in comparison to vertical fences because it needs to use stronger and higher grade lumber as it reduces the risks of sagging. Here is some inspo. Pictures for horizontal fences.
Also read Repairing or Putting Up a Fence: 5 Important Factors to Consider
Board on Board Fence
Using this type of lumber will give your fence a farmhouse-type look; it can be installed on an existing fence to serve the aesthetics purpose, or it can also be installed as the fence itself. This board-on-board fence would keep your backyard safe from strangers peeking through scenarios.
Fence with a Pot Cavity
A fence with a pot cavity is a considerable option to have an aesthetic fence. It provides privacy and makes the fence look way more pleasant.
3D Cut Aluminum Fence
Aluminum fences are not so common as people prefer wooden fences because they are traditional and look more natural than aluminum ones. But there are more aesthetic options in aluminum frames that can get customized to have any type of fence design. The fence in the picture is a mix of wood and metal. The wood is cut in the pattern and fixed together with the metal frame and rod, making it look unique, stylish, and sturdy.
Backyard Privacy Fence
If there is an existing fence and you need to modify it so you can have more privacy. Fixing the wooden lemur horizontally without leaving any space between the two lemurs will seal-pack the existing gaps in the fence without making the fence look ugly. You can paint it a similar color as the house or leave it the way it is to have a more natural look.
Fusion of artificial and nature
Get yourself a customized fence with the components of nature, such as a cavity for the plants, as adding plants never gets old and gives off an evergreen aesthetic vibe.
Random Log Fence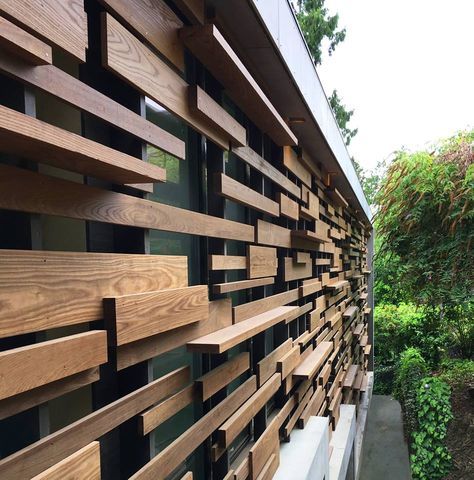 It's not a privacy fence; the whole purpose of this fence is to give off a classy and aesthetically pleasing vibe. Also not so tough to achieve. You need different sizes of blogs and a frame to place these logs randomly.
Contemporary Fence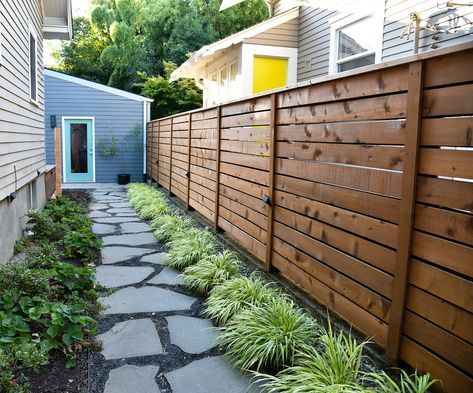 If you want to have a simple, classy fence, you should go with this idea. It's easy to achieve even if you decide to DIY. Do some measurements, fix the metal frame, and start placing the wooden logs to have this look.
Horizontal Slat Fence
Bored of having a simple horizontal fence? You should try a DIY project and put in your hard work and creativity to achieve this look. It is capable of providing privacy and aesthetics altogether. For more, try placing plants on your garden border to make it look more attractive.
Reed Horizontal Fence
The reeds have various widths; they can be as thin as wool or as thick as the normal wooden lemur. Try putting a different width of lemur and have this reed look. Use some small plants to increase the beauty of the fences.
Metal Sheet and Wooden Fence
Use a 3D Metal cut sheet to increase the aesthetics of your fence and the house. Also, use plants and aesthetically pleasing weeds to make it look more attractive.
Metal Frame Fence
Metal frames make the fences sturdy and more durable. You get the desired privacy and security as there is no peek-through space. And it would also prevent the weeds from spreading from one yard to another. These fences make your garden look neat and clean; however, you need to keep the grass short to maintain the look.
DIY Basket Weave
It's more of a DIY fence you can also get in the market. This basket weave fence gives off a creative and artistic look. It would suit the house in hilly areas though it's your preference where you need it installed. This type of fence provides privacy and security.
Vinyl Horizontal Fence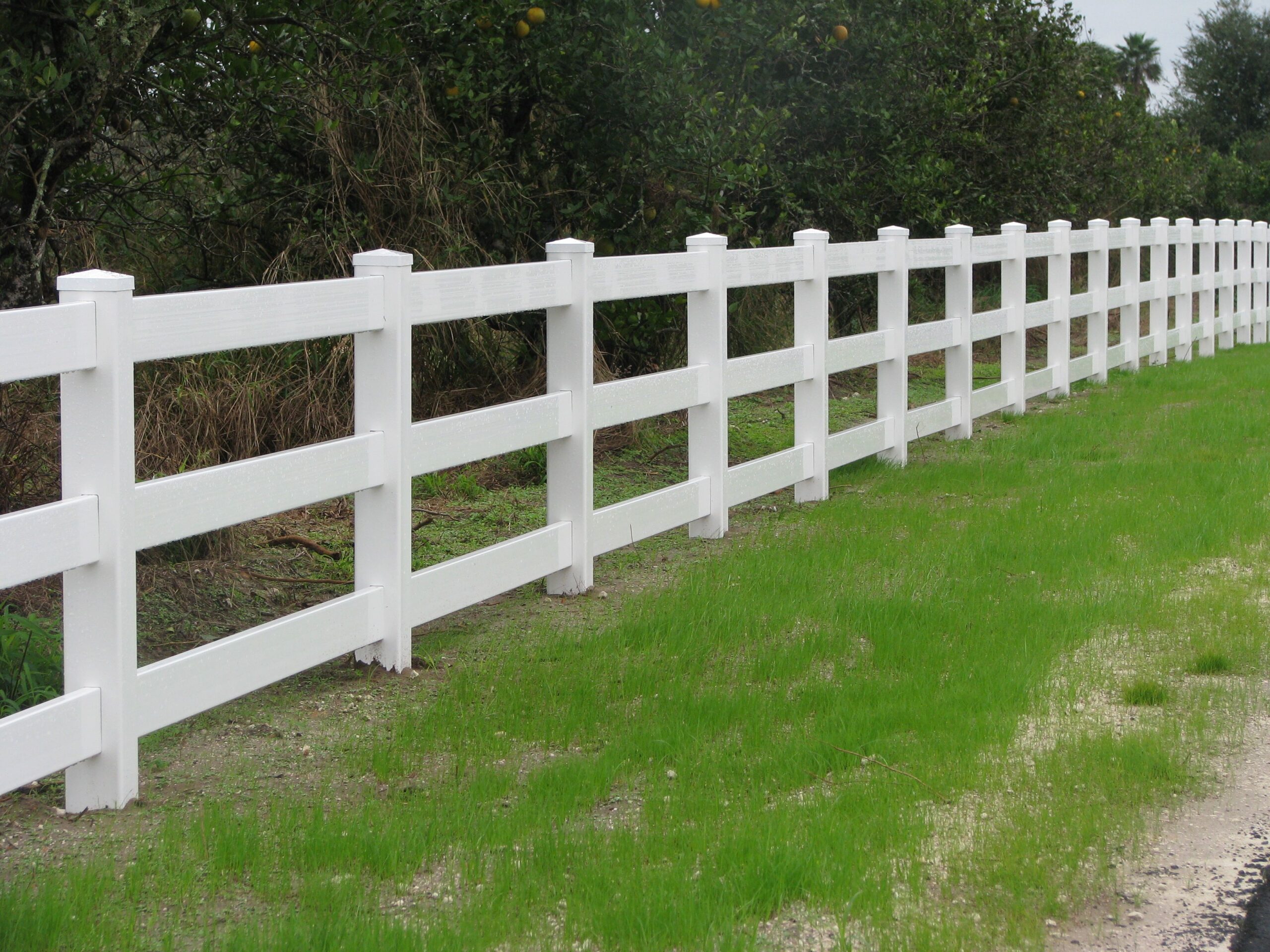 Vinyl fences are very common; you might have seen them before, but they look classy. However, the fence shown in the picture is not for privacy or security purposes. It is viable as it keeps the boundaries clear without blocking the view, differentiating your land from your neighbor.
Sloped Yard Horizontal Fence
Though people prefer vertical fences in sloped yards as vertical fences can be divided into the pieces to install a boundary, but you can't divide horizontal fences into pieces. If the slope is too much, then you should go for vertical fences, but if the slope is not so noticeable, then you can opt for horizontal fences.
Conclusion
Besides the horizontal fence, people also prefer vertical fences, concrete fences, and aluminum fences. Every type of fence adds different aesthetic value to your house, such as concrete fences making your house look rich and more classy. In contrast, wooden fences make your house look more traditional. It depends on the taste you prefer and the demand of the house to fulfill the aesthetic value. Besides the aesthetic value, fences provide safety, security, clear borders, and weed prevention.