Are you looking to give your garage a facelift without spending a fortune on a new structure? A polyurea garage floor coating is the answer.
There are so many reasons to consider a floor coating for your garage. Home improvement contractors paint or tile garages to protect the concrete from vehicle fluids, paint, and other chemicals used daily in the garage.
But how do you know how much a polyurea garage floor coating cost?
Keep reading!
Basic Coating
When clients ask about the cost of a polyurea garage floor coating, it is essential to understand that there are several levels of layers available. A basic coating typically consists of one coat of aliphatic polyurea and is the least expensive option when it comes to polyurea garage floor coatings.
Often costing around $3.50 to $5 per square foot, this basic coating technology may be suitable for many applications. Although it offers a long-term solution when compared to traditional coatings, it is not as durable as other options.
Size Of the Garage
Generally, smaller garages will require less material and take less time to install, making them less expensive. Larger garages require more material and take more time, meaning that it can cost significantly more to cover the same area than a smaller garage. Therefore, when budgeting for a polyurea garage floor coating, be sure to account for the size of the garage.
Polyurea garage floor coating costs can range anywhere from $2 to $5 per square foot, depending on the size, materials, and complexity of the project.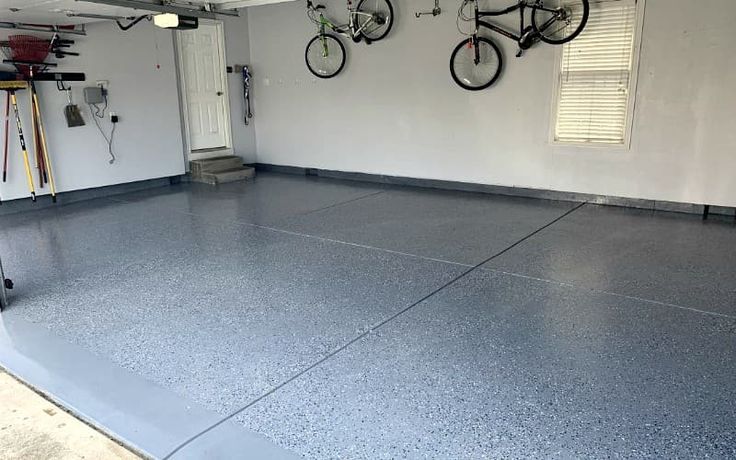 Condition Of The Existing Floor
The cost of polyurea garage flooring will vary depending on the condition of the existing floor. If your garage floor is in poor condition, it may need a more extensive remediation that includes grinding and patching, which could potentially add several hundreds of dollars to the cost.
If your existing garage floor is in good condition, you may be able to get away with just a coat of primer before the polyurea is applied. On average, it may cost between $3-$5 per square foot, potentially totaling up to $1,500 or more. No matter the condition of your existing floor, it is critical to ensure that the floor is as free of dirt, debris, and oils as possible prior to the installation of a polyurea garage floor coating.
Labor Costs
Polyurea garage floor coating costs are important to consider when assessing the project. Initially, labor costs tend to begin around $1-2 per square foot. However, if there is extensive preparation work that needs to be done prior to installation, labor costs can increase dramatically.
Also, for more complex projects that require epoxy grouting and extra coatings, labor costs will be higher. It's important to discover more about the type and quality of material before making a purchase. The labor costs associated with the installation of the coating should also be factored in.
With more research and price comparisons, you can find the best value for you and your garage floor.
Exploring Polyurea Garage Floor Coating Cost
A polyurea garage floor coating cost around $7-12 per square foot, depending on the preparation processes and the complexity of the design. For most homeowners, this cost is a small price to pay for the additional protection and beauty they can get from this durable coating option.
Interested in learning more? Then be sure to visit our website for more answers to your questions.