Small homes are an excellent option for those who need to save money on rent and mortgage payments. However, with the limited space, it is not always easy to live in one without feeling cramped or claustrophobic. Read more about why people live in small homes here. 
It is, however, possible. All you have to do is remember that the key to living in a small home is being creative and thinking outside the box. There are plenty of ticks and tricks that you can use to make a small home feel bigger. So, if you're feeling frustrated about the constraints of your space, follow these tips and tricks for turning that frustration into something positive!
Tips and Tricks To Maximising Space In A Small Home
Here are some tips you may find helpful in maximising the space in your small home:
Take Advantage Of The Vertical Space
When you've got limited square footage, one thing you can do is go up instead. You may take advantage of the vertical space in a small home by installing shelving and bookcases for both storage and decorative purposes.
Stacking your items is another way to take advantage of the vertical space in a small, cluttered room. For example, you will want to stack your chairs on top of each other when not in use in order to free up space on the floor.
Lastly, you may also use your walls and ceiling to hang and mount items like decorative pieces, lighting fixtures, entertainment systems, and many more.
Regularly Declutter Your Belongings
One thing you can do to maximise the space in your home, regardless of size, is to declutter your home regularly. A cluttered and messy house will not only make it difficult for you to find items but also leave less room for other things.
Decluttering, however, can sometimes be much more challenging than it seems. After all, we are constantly adding things to our homes, so there will always be too many things to go through. Moreover, most of the time, these items hold a lot of sentimental value, making it even more challenging to get rid of some things.
You can declutter your home by spending a day or several hours each quarter going through your belongings and getting rid of anything that doesn't provide value in your life.
For instance, if you haven't used an item in the past year, chances are it has collected dust on its shelf and needs to be disposed of. The same goes for items that are obsolete, irreparably damaged, or redundant in your home. Anything that you can't bring yourself to get rid of should be donated or sold for a profit, if possible.
You'll be surprised at how much space this will free up because clutter creates more mess and stress than most people expect. Here's a good read on the Effects Of Clutter On One's Health.
Look Into Keeping Non-Essential Items In A Self Storage Unit
If you're still feeling like your belongings are taking up too much space, it may be time to look into storing some of your possessions in a self storage unit. This is an excellent way to free yourself from clutter and save money at the same time.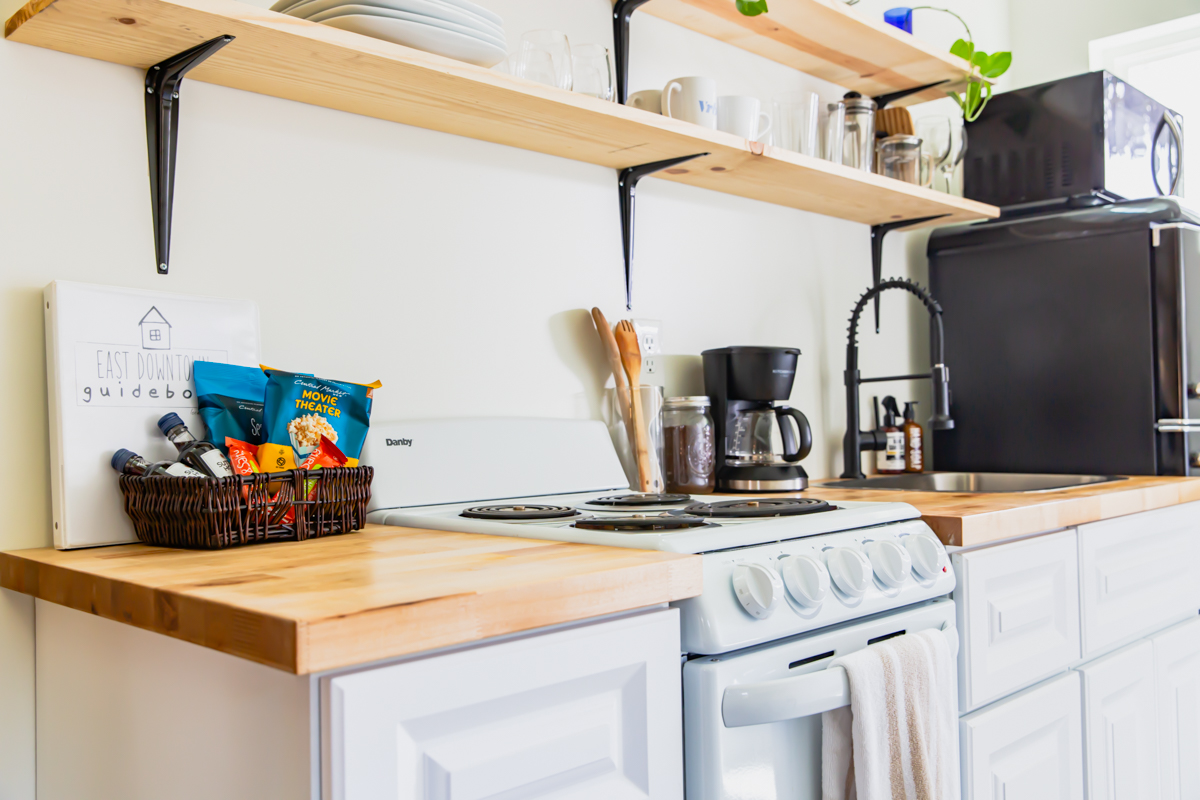 Self storage units provide people with limited living spaces or need extra room for seasonal items with a place where they can store their stuff for as long as necessary without worrying about moving furniture around or needing more than one closet.
Storage facilities have become highly sophisticated over the years, so don't just assume that any facility will do. Ensure that the company offers climate-controlled units because this makes them more resistant to humidity and extreme temperatures, which could damage many items, including art pieces, wooden furniture, and all types of electronics.
There are many self storage companies out there, so be sure to do your research and find the one that offers you what you need.
A good way to start is by finding a facility near where you live or work because this will help avoid having to drive long distances between visits. In addition, some facilities offer discounts for seniors who have retired from their jobs and don't really need the extra space anymore but still want somewhere safe to store precious family heirlooms or old stuff they no longer use.
Even without a discount, though, you won't have to worry about self storage costing you too much money, as self storage prices are often computed based on factors surrounding your storage needs. These factors include unit size, features and amenities, location in the facility, and geographical location.
That means, the larger the self storage unit, the more expensive it will be. It also means a climate-controlled unit will cost more than a regular storage unit, and lastly, it means that self storage in Redlands will be different that storage in New York or Portland. The same goes for self storage in Manchester, London, and Glasgow.
Find The Right Type Of Furniture
Lastly, in order to maximise and save space in a small home, find the right type of furniture for your needs.
If you have limited space, your main piece of furniture mustn't take up too much floor or wall real estate. Ideally, this means opting for an armoire, and a compact lowered coffee table with storage underneath to avoid items that will eat up precious living room space.
Also, invest in pieces such as sideboards that can double as cabinets where you keep everything from keys and remote controls to books and DVDs, so they don't clutter other surfaces around the house. Moreover, consider using multipurpose furniture pieces like sofa beds,  which can function as a guest bed or an extra seating area.
Lastly, consider furniture that can be stored away when not in use. For example, you will want to make use of wall desks that can double as shelves with stowed away, foldable tables and chairs, or even foldable beds.
Final Thoughts
Making the most out of a home with limited space is overwhelming and challenging at times. However, if you follow these tips and tricks, you may just be able to make your home comfortable for everyone, despite the lack of space, and live a happier life because of it. Meanwhile, here are some tips on How To Improve Your Home To Accommodate A Growing Family.