The furniture you choose can significantly influence the appearance of your home. The size, shape, and color are all important factors to consider before your go furniture shopping. Choosing the wrong furniture can make your room look cluttered or create a theme that doesn't reflect your style.
It's essential to be cautious when selecting furniture as it's a reasonable investment. It can be challenging to frequently replace the items you purchase as it involves several costs, such as purchasing new items and moving the old ones. Consider the following factors to simplify your furniture shopping spree and decorate a beautiful and comfortable home.  
Cost & Affordability
The furniture cost is one of the first things you should consider as it influences your affordability. Create a budget that outlines how much money you're willing to spend so you can go shopping based on that. A detailed budget will allow you to narrow down your options and save time otherwise spent on viewing items you cannot afford.
Furniture is a significant home investment, so it's important to allocate more funds to that department if possible. The cost of furniture may impact the quality of the items you purchase. You can also compare costs between shops to find the best price for you once you've determined your budget.
Size of Your Home
Your furniture choice can significantly vary depending on your home size. If you have a larger space, you can choose bigger pieces of furniture to fill the space out. However, a smaller space can look cluttered with bulky furniture. Measure your space before shopping to determine what size each piece of furniture should be to ensure that your furniture isn't too small or big for the space.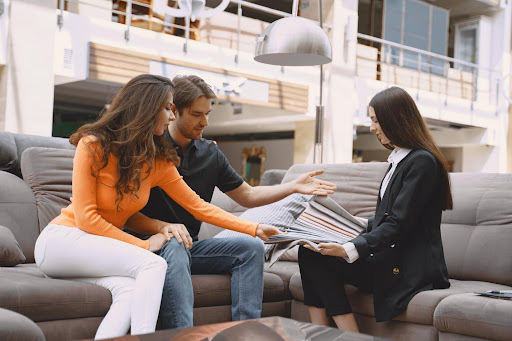 Multi-functional furniture is a great way to ensure that you're making the best use of your space. Choose a modular couch set or extendable table from Transformer Table that you can customize based on your needs. Convertible furniture allows you to adjust the items per your needs and the number of people in your home. If you want to accommodate a large group of guests, adjust the panels to create an ample dining space. When guests leave, shrink the panels to transform the table into a smaller unit.  
Color Scheme of the Room
It's important to consider what color scheme you want to follow before choosing your furniture. If the furniture color significantly varies from the room color, the space can look unappealing or poorly decorated. Whether you want to take an interior designer's help or perform the task yourself, take the time to identify the room's theme before choosing furniture.
You can also research online to determine what color furniture will look good based on the ambiance you want to create. A room's color can influence your mood, so it's important to be cautious about your color choices to avoid mistakes. 
Durability of the Furniture
Choosing durable furniture saves you the cost of replacing the items if they wear out or break down too soon. Take some time to learn how to identify durable furniture to make the right purchase choices. Avoid visiting unknown stores and shop from well-known companies that are known to fulfill their promises of delivering quality furniture. A reputable company will offer a reasonable warranty to ensure that you're covered in case of any damages, reducing your investment risk.
If you're environmentally cautious and want that to be reflected in your home design, choose a furniture store that offers sustainable items. You can shop around and browse different items offered to determine which one bests suits your individual needs.
Comfort Level
Your furniture should be more than just aesthetically pleasing and cost-effective. It's essential that your selection of furniture is comfortable to use. This is particularly important when choosing a couch or bed as you will spend a lot of time sitting or sleeping on these items.
Take your time selecting the right mattress when you purchase a bed, as a bad mattress can negatively influence your health. Some common signs of a bad mattress include aches and pains, poor sleeping, and poor support. If you notice any issues arising after your new bed or mattress purchase, consider contacting the store to replace the item.
Choosing the right furniture can seem challenging, but it doesn't have to be if you know what to look for before you head to the store. Consider the factors mentioned above to make an informed decision and select furniture that enhances your home!