A well-kept lawn is a thing of beauty. It can make a garden or yard look superb and natural in many ways. Lawns are, for the most part, low-maintenance yet there are some things you need to do to keep your lawn in the best possible condition. Grass is a simple plant to grow but can get out of control if poorly maintained. It's also susceptible to problems should it have too much sun or too little water.
This article looks at what you need to know about your lawn, and how to keep it right. We will talk about how to tend a lawn and why it may be sensible in some cases to use a professional company to keep your lawn and yard in the best condition. Let's begin by talking about how to keep a lawn looking beautiful for a lifetime.
Tending a Lawn
Your lawn is the centrepiece of a garden. It's also the place where the family can enjoy themselves, pets like to roam and the major outdoor area that you use alongside your home. The lawn is a relatively recent innovation in gardens and became popular in Europe in the 19th century. In suburbia lawns are ubiquitous, and that's no bad thing!
Lawns can be surrounded by flower gardens for great effect or may simply be in between pavements. They can be any size from massive to small, and always look best when perfectly tended. This is why many people use a lawn care company. What is involved in tending a lawn?
Grass grows seasonally so, during the winter months, your lawn will not need mowing. However, come the spring it will start to grow at a rapid rate, and will soon be lush and green again after perhaps fading during its dormant months. You will need to mow the lawn regularly – possibly as much as once a week during the summer – and you'll also need to ensure it gets enough water.
When the weather is dry you may need to set up a sprinkler system to keep the lawn suitably watered. Too dry, and the lawn will not grow as required and the grass may in fact die. It is important to understand that grass needs watering to the roots and will take a large amount of water too.
Why would you choose to engage the services of a professional lawn care company? There are many sensible reasons, so let's have a look at some of them.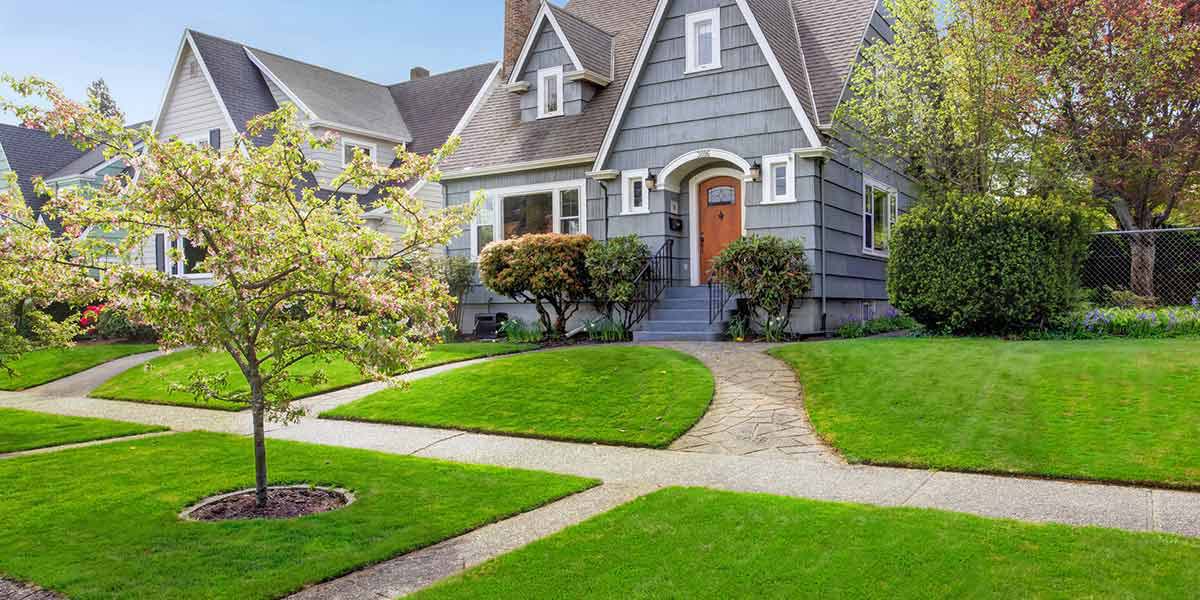 Why Use the Professionals
As with all jobs to do with the home there are many reasons to call in the professionals to make your lawn the one that stands out. Here are some of the most important:
If you don't have time to look after a garden properly a professional service provider can offer you a regular schedule that will ensure your lawn is cut, watered and kept in top condition. You'll find the cost very reasonable, too, and it saves you having to add those jobs to your list of things to do.
A professional will be aware of the different types of grass and the various traits that they have, and will be able to ensure the right type of grass is in your lawn for your local climate and characteristics. This is important as some types grow better in the warmer climes, some in the colder.
The professionals will be able to attend at the right frequency and cut precisely to the most appropriate height, so your lawn looks the part all the time, and makes your neighbours envious!
A lawn is a thing of beauty, but it's also something that does need regular care and attention. Whether you are dealing with a lawn that needs reviving, need help with regular maintenance, or are thinking about installing a lawn the professional lawn care company is the way to go. Before we finish, a few final tips about looking after a lawn.
Things You Need to Know
The type of lawn that will grow best for you is one of many depending on your climate and location, so it is certainly worth investigating the best type for where you are. This will also affect the maintenance routine, which is another reason why getting the professionals in can be a sensible idea.
If you are at work most of the week and don't have time to tend the lawn, or you want a beautiful lawn, but gardens are not your thing, then this is the way to go. Why not talk to a local lawn care specialist as they will be able to provide you with all the advice you need on growing and keeping a beautiful lawn that you and your family can enjoy for evermore.