For long-term wealth-building, investing in real estate is generally considered a safe and stable option. Even more so is investing in luxury real estate if you have the funds to buy in the high-end market.
What is luxury real estate?
What makes real estate classifiable as "luxury"? It's partly about price, but a complete definition of the term "luxury real estate" has to include other, less easily measurable, factors. 
To buyers of high-end real estate, price alone is not what determines a property's value as an investment. What is also important is the perception of luxury that a property generates. 
The perception of luxury
What makes property look luxurious? Custom design, high-end materials and finishes, well-appointed interiors, beautiful and exclusive views, above-average amenities like home automation and top-of-the-line security systems – elements such as these contribute to the perception of luxury and significantly increase a property's overall appeal as an investment. 
The price of luxury
As far as price goes, the Texas Luxury Home Sales Report for 2021 pegs high-end real estate at $1 million or higher for a single-family home. Luxury publication JustLuxe doesn't give a benchmark price but sets luxury value as the top 5% of the overall market value. 
Luxury home pricing is a movable target, impossible to pin down to a specific amount. It changes with the real estate market prices in a given location. $1 million qualifies as the starting price for a luxury home in most large cities in the US, but where the cost of living is high, market prices climb higher and the luxury home price benchmark climbs along with them.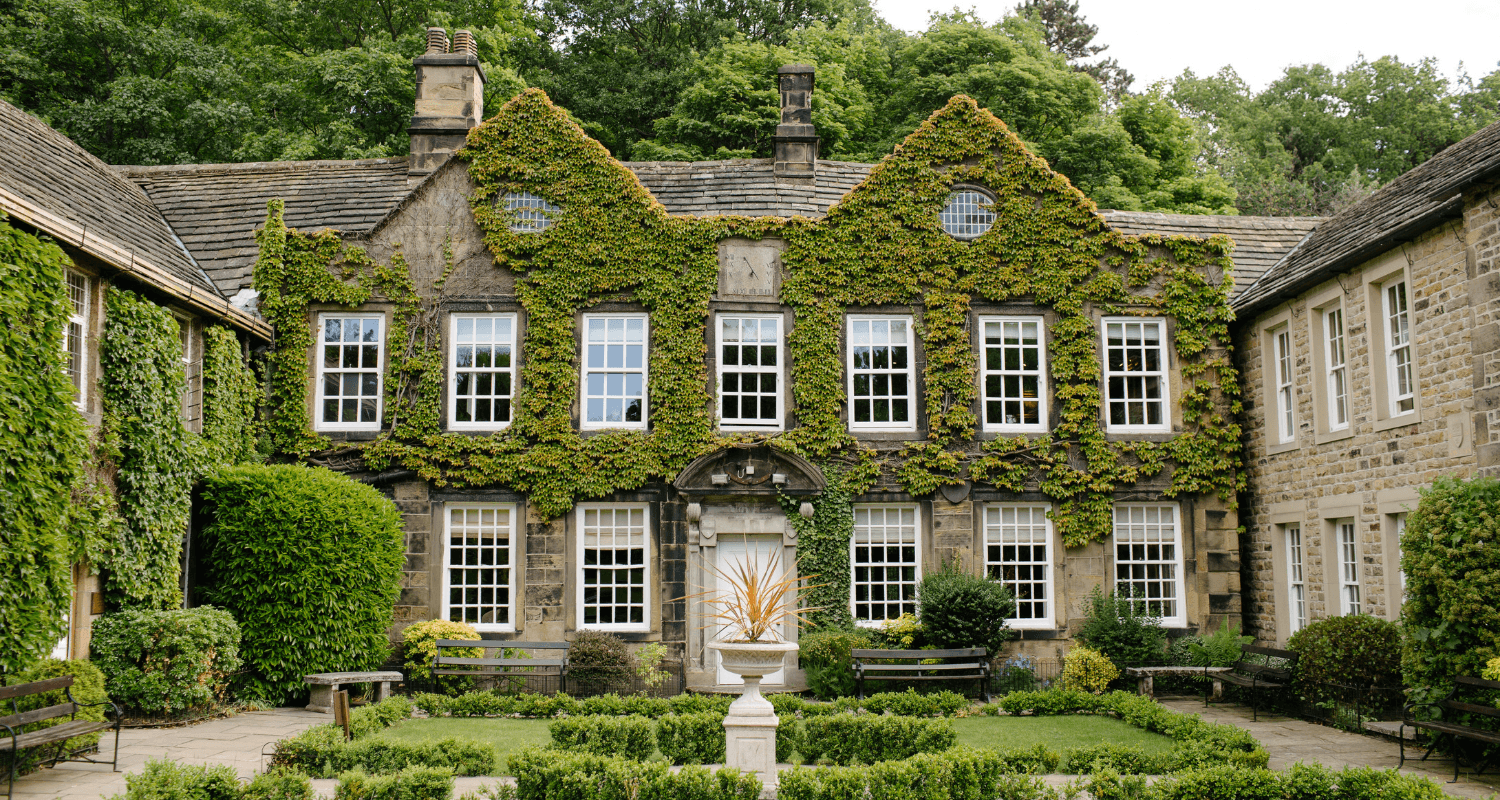 The size of luxury
A common notion held about luxury homes is that they are invariably large. While many luxury homes are indeed large, even outsized, size or floor area is not a significant determiner of luxe in a home. 
Luxury home sizes range from small at 2,000 to 5,000 square feet, to medium at 5,000 to 10,000 square feet, to large at over 10,000 square feet. 
Where size is concerned, an interesting development in the US luxury homes market in 2020 and 2021 was a marked preference for midsize homes among high-end buyers, a trend attributed by observers to the buyer demographic. 
The last two years saw affluent home buyers from major cities moving to the suburbs in search of additional indoor and outdoor space to accommodate their pandemic-driven work- and study-from-home arrangements. 
Accustomed to the more limited floor space of their apartments and smaller homes in the crowded cities, these buyers found excessive space unnecessary and preferred the price points of the midsize homes.  Hence the speed with which midsize luxury homes were snapped up in the last two years, outstripping the sales of both smaller and larger properties.
What are the recent trends in the Texas luxury homes market?
According to the Texas Luxury Home Sales Report, the period covering November 2020 to October 2021 showed an 89.6% increase in sales, amounting to an increase of 93.3% in total sales dollar volume, from the previous reporting period. 
Luxury homes sold for an average of $1,360,133 from January to October 2021, with the average price per square foot increasing to $395 within that period, more than twice the average price of $166 per square foot for Texas homes in general. 
Also, within that period, the average number of days that Texas luxury homes spent on the market was only 55. This was a significant decrease from 86 days for the same period in 2020. Though the average days on market for Texas homes in general was much lower (31 days by November 2021), luxury homes typically do take longer than lower-priced homes to sell.
In terms of location, the highest number of luxury homes (90.2% of total) were sold in the four largest metropolitan statistical areas of Texas: Dallas-Fort Worth-Arlington (3,818 homes), Houston-The Woodlands-Sugar Land (3,264 homes), Austin-Round Rock (3,103 homes), and San Antonio-New Braunfels (622 homes). The balance (9.8% or 1,173 homes) was scattered over the rest of the state.
The outlook for 2022
The 2020-2021 numbers represent an extraordinarily high demand for houses at a time when inventory was low, making Texas real estate a seller's market. 
The trend is seen to continue into 2022, although the increase in construction costs seen in 2021, and expected increases in mortgage rates in 2022, among other factors, may slow down demand a bit.
National mortgage rates in 2021 were at a historically low 3% range, making it a favorable year for real estate investing. In 2022, interest rates are climbing due to inflation, changes in the Federal money policy, and the war in Ukraine, among other factors. 
Higher interest rates has meant an increase in mortgage rates as well, including rates for the jumbo loans typically used to finance luxury home purchases in the millions of dollars. 
As of March 16, 2022, Texas jumbo loans were at 3.87% for 30-year and 3.6% for 15-year fixed rates. The riskier ARM jumbos were at 2.33%, 3.2%, and 3.23% for the 3-year, 5-year, and 7-year options, respectively.
Is it safe to invest in the Texas luxury homes market?
Texas is a popular draw for luxury home investments. The availability of space and the blend of urban sophistication and small-town community life in its neighborhoods appeal to high-end buyers eager to escape the busy-ness but not the amenities of city environments. 
For a good range in size and style of luxury homes for sale, Bryan TX and similar towns are worth exploring. 
Known for its diverse restaurants and shops, its historic homes, and its proximity to Texas A&M University in College Station, Bryan is attractive to families with children of school age. It's representative of the type of environment Texas has to offer affluent buyers in search of homes they would want to spend most of their time in.
There are many ways to take advantage of Texas luxury real estate if you're an investor. You can buy a luxury home and flip it, buy a luxury condo or vacation home and rent it out, or custom-build a home in a prime location and sell or rent it out. 
But is it safe to make luxury property investments in Texas today, given that it's a seller's market with demand showing no sign of abating any time soon?
The pros of investing in Texas luxury homes 
The Texas mortgage rates, though higher than those of last year, are still considered relatively good. 
However, these could potentially increase over the year so if you intend to finance your luxury home purchase through a jumbo loan, it might be to your advantage to obtain your financing, make your purchase, and lock in your mortgage rate today.  
Since the Texas real estate market still favors sellers, you have to be able to readily make a competitive offer for a house. If you can do this without overpaying, and the property is one you can flip and sell in the short term, you could potentially profit from your purchase. 
Though the housing demand this year might not be as feverish as it was in 2021, affluent buyers' desire for luxury homes in more spacious locations is expected to continue driving sales in the luxury real estate market well into the current year.
If you're investing for the long term, intending to rent out your purchase, this could also be a good time to buy because housing demand is also increasing rental rates. You could potentially earn sufficient rental income from a Texas luxury condo or vacation home to offset the cost of the purchase.
The cons of investing in Texas luxury homes
Since nothing stays up indefinitely, the soaring prices of real estate, including luxury property, could come down suddenly. Experts don't expect a housing bubble, but even experts can make mistakes. 
If your intent in purchasing is based on a specific timetable for reselling, this is a risky time to buy. It may be better to wait until the Texas real estate market balances out. 
If your investment involves custom-building, this is also not a good time. The

prices of construction materials in Texas

had already increased towards the end of 2021, so it could be too expensive a project. Best to wait for building costs to come down.

The imbalance between demand and supply in the Texas luxury homes market could make the best investment property much more difficult to find or to procure if you do find it. There is the temptation to overpay for a property you want but many others are bidding for, too. 
Caution is key again. Set your maximum offer limit based on what you can safely spend and still profit from, and stick to that limit no matter what.
Final Thoughts
Investing in the real estate market has long been recognized as a stable, reliable mode of wealth-building, and adding property investments in Texas to your portfolio would be a good move. 
But with a seller's market currently prevailing, increased construction costs and mortgage rates, and global events driving inflation, you should weigh your options carefully if you're thinking of investing in the Texas luxury homes market. 
If your finances can take the pressure and your timing is right, you could still profit from it. Or you could wait a bit till conditions favor you. The Texas luxury homes market will still be there.