Great weather and a fun lifestyle make Florida the perfect place to live. Anyone that enjoys the summertime should move here. Although rent might be expensive, the lifestyle and job opportunities make the high price worthwhile. Here are some of the best cities in Florida that you can consider as your new home. 
How to choose the perfect Florida city?
There's a lot to consider when choosing the perfect city to relocate to. First, think about your monthly budget for rent. The price of rent will vary on the location, size, and quality of the apartment or house. Think about how much space you really need and avoid spending an unnecessary amount of money. The most important factor is your lifestyle. Ask yourself, what sort of entertainment do you need? Does your city have to be walkable? Questions like these will help you narrow down your choices. 
Long-distance moving in the Miami area
When moving long-distance in Florida, there are a couple of steps you can take to make the relocation easier. First of all, start by making a plan and a packing list. This inventory list will make it easier to unpack and keep track of your things. Label every box as you pack it to make unpacking even easier.   Hiring a reputable moving company will help your things reach the place stress-free and safely. Choose a good time to move long-distance. The best time is after the busiest tourist season has passed, as there are more choices of apartments to rent at this time. Once you've planned your move, it's all about keeping up with the schedule. These couple of steps are crucial when it comes to moving long-distance. 
Coconut Creek is one of the best cities in Florida 
Named one of the best cities in Florida, Coconut Creek is the perfect middle ground between the suburbs and the Miami lifestyle. It is thirty-six miles away from Miami. Coconut Creek is most famous for the Butterfly World and the fun park, and this walkable city has a small population of just above fifty thousand people. What makes Coconut Creek different is that more people are working in IT than anywhere in the USA, so it isn't surprising that a large portion of people works from home. The rent in Coconut Creek is a bit higher than average, but it makes up for it with good job opportunities in various fields. 
Miami is one of the most exciting cities you can relocate to
Miami is a huge city with a lot to offer when it comes to renting a new place to live. Whether you want to move into a condo or an apartment, you will most definitely find something here. If you want to sublease your new apartment, you most likely won't be allowed to. However, the big advantage of renting in Miami is that the landlord usually pays the real estate agent's commission. There are so many neighborhoods to choose from, so narrow down your choice by price and location before making a final decision.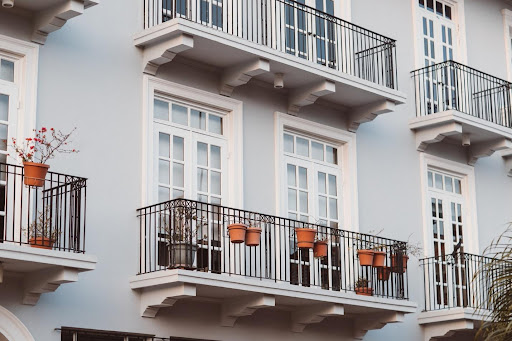 Boca Raton
Filled with amazing beaches, golf courses, and wonderful parks, Boca Raton is an expensive but beautiful city in Florida. One-third of the population rents in Boca Raton. This popular tourist destination offers so much entertainment to its residents. Here, you will find over forty different parks and an endless number of restaurants. If you have to drive to work, you should know that the commute in Boca Raton is a little higher than average. 
Sunny Isles Beach is a fantastic location
Real estate in Sunny Isles Beach is some of the most expensive in Florida. But, the many attractions you'll find here make the high rent worthwhile. This is one of the most popular tourist destinations in the Miami area. If you are not working from home and work from an office instead, the commute can be long. However, if you are one of the many people that started working solely from home, you will never have to leave Sunny Isles Beach. When you want to spend time outside, you can go to one of the eleven parks that this city offers. For anyone that wants to rent but has no limit on the budget, this city is the perfect location. 
Coral Springs
The City of Coral Springs has been named one of the best cities to live in. Renting an apartment here means never being bored again. It offers different types of entertainment, including a theatre and a museum. With over fifty parks, including a skate park and a water park, there's always something to do and something to see. This city is safe, but the rent is higher than average. It is a great place to relocate to, especially for families, as most homes come with at least two bedrooms. There are a large number of different stores you can shop at, or you can just take a short drive to Miami to buy whatever you need. 
Sunrise
Originally named Sunset and nick-named Golf Village, this Florida city has a population of almost one hundred thousand people. It is a good place to call home for anyone that enjoys events, as this city is famous for the many festivals and events that are organized here every year. Most people here own their homes. When looking for a place to rent, you are mostly going to find apartments. 
To conclude
There's no shortage of amazing cities to relocate to in Florida. No matter which one of these you choose to relocate to, you will be happy with your choice. Every one of these best cities in Florida offers job opportunities, entertainment, and, most importantly, an enormous range of apartments and condos ready to be rented out. Take some time to decide which one you want to make your new home, and we guarantee you will be happy with your decision. 
Meta: Choosing a new city to call your home can be tricky, and when it comes to Florida, there are a lot of choices. Here are some of the best cities in Florida you can consider relocating to.