Selling a house is as tedious a process as buying one. Ask any real estate agent, and they would tell you about the hard work that goes into selling a property, whether it is residential or commercial. From pricing the property right to creating an effective selling strategy, a lot goes on within the walls of a real estate agent's office.
As a real estate agent, you are used to the unpredictability of this industry. Sometimes, it only takes a few weeks to make a sale. At other times, the property lies on the listings for months, and you start receiving calls from the clients asking why the property has not been sold yet. Or what we should do next to find & close the deal.
In such cases, it becomes critical to revamp your approach in order to sell the properties faster. Here are some tips from TaylorStMgmt.com you can follow to reduce your listings' time on the market and speed up the entire process.
8 Tips for Real Estate Agents to Sell Houses Faster
1. Understand Your Customers' Needs
Merely visiting a potential client's house or taking rounds of the property to gauge its nitty-gritty is not enough to make a sale. Talk to the house owner about their property. Get all the necessary details, right from the paperwork to repairs to any damages. Ask questions to the potential buyers. Understand their expectations of your real estate services, along with the budget.
The more detailed your conversation you have with the owner & prospects, the clearer your plan of action would become. It will help you channel your energy and efforts in the right direction.
2. Market Yourself as an Agent
For people to benefit from your real estate services, they need to know that you exist. And marketing helps you do that.
Start small by establishing yourself as a local real estate agent first, before gradually expanding to cover more geographical areas. Promote all the services you have to offer either through traditional yet effective leaflets and flyers or digital mediums. Study your competitors & take a leaf out of their marketing channels. You could also ask your previous happy clients for referrals as mouth publicity still works wonders.
Remember, building your personal brand as a real estate agent would take time and a little investment too. Don't rush for the outcome. Trust the process.
3. Invest Time in Networking
Real estate is people's business. The more people you know, the more chances you get to help them buy/sell their houses. Thus, cultivating networking skills becomes a must if you intend to flourish in this dynamic industry. Spend time to meet new people and interact with them. Join local groups of your interest and stay active there. Connect with the other real estate brokers in your area. Perhaps they might have buyers for a property you're trying to sell or vice versa.
With such networking efforts, you would not only be able to generate more leads but also stay up-to-date on the latest real estate industry trends.
4. Put Up a Real Estate Sign
Though it is an old practice, putting up a "For Sale" sign outside the property still works. It is the best way to catch the attention of passers-by to convey the property's availability on the market.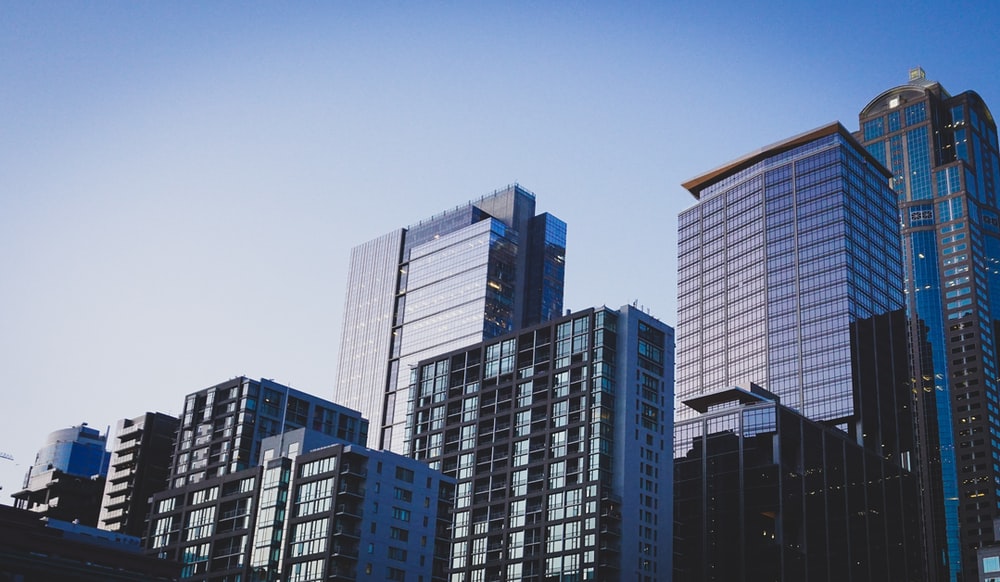 While you install the sales signboard, try to be catchy & creative with it. Also, do not forget to add your contact details, such as phone number, for prospective buyers to contact you right away. If you're an agent accompanying your clients for open houses, using a good route planner for real estate agents can be handy. The software identifies the most effective routes for you, saving you a great deal of time and more showings in a day.
5. Stage the Property Well
With a lot of competition in the real estate market, you can't afford to miss out on staging the property you are selling. Imagine walking into an empty house versus an apartment with well-staged furniture and setting. The latter would give the feel of the home, letting prospective buyers picture how it would be like to live in the house.
Besides, it also helps accentuate the home's plus points while covering up for the faults, increasing its appeal and buyers' interests to make a purchase.
6. Strengthen Your Online Visibility
When the world is busy interacting virtually, real estate agents cannot afford to only keep operating offline. Nowadays, people prefer to get a glimpse of the property online before their actual visit. Hence, invest your time, along with some money, to be visible online. Create a dedicated website for your business or hire a professional. Keep it updated so when someone searches on the internet for a business similar to yours, they find you.
Apart from that, list the properties you're trying to sell on all the local, popular online home-buying portals with clear, professional-looking photos and details. Even better if you can run an ad. That widens the property's reach, improving its chances of faster sales.
7. Use the Power of Social Media
Young home buyers and sellers are increasingly using social media platforms, such as Facebook, to carry out buying and selling activities. As a real estate agent thus, it is imperative for you to not only be present but also stay active in these online communities. Ensure that you list your properties on such forums with pictures. Engage with the audience and respond to their queries. Doing so will significantly shoot up the number of potential buyers for the homes you're selling.
8. Organize Flexible Open Houses
Every home buyer wants to visit the house, at least once, before making the buying decision. And as an agent, it becomes your duty to take them for showings.
Make sure to organize the open house based on the time convenient to the house owner and prospective buyers. Convince the sellers to host more open houses at different time slots on different days to suit a diverse set of prospects. Advertise the showings on online forums. It will amplify leads and the chances of a quicker sale.
Final Thoughts
Selling a house is a time-consuming process for any homeowner and real estate agents alike. If you are a real estate broker, new or experienced, follow the tips we explored in the blog. It will help minimize the property's time on the market significantly while taking some of the hassles off your shoulders.