Modern-day homeowners are super particular about their humble adobes. Even though the design is contemporary, they make their small homes look cozy and comfortable. People invest a lot of time in home maintenance, from keeping the shelves organized to tidy kitchen countertops. Despite these efforts, wear and tear are inevitable. At some point in time, you will come across chirping paint, dripping roofs, and worn-out floors, making the house look cluttered.
In such circumstances, you have to give your small home a makeover. Perhaps, you can repaint the walls, fix leakages, or brighten up the space. Similarly, you can invest in renovations to improve the home's curb appeal. You can change the window treatments or take advantage of architectural flaws. Likewise, decorate the walls with mirrors, paintings, or photographs. In short, it is all about using your creativity to utilize the space and devise clever renovations.
However, if you are unsure how to make the most out of your small house, let us show you the ropes. Here are some crafty renovation ideas for a small home.
Fix Leakages & Cracks
Plumbing issues such as running toilets, leakages, and dripping faucets are pretty common in households. But if left unattended, it can cause structural damage to the property. Therefore, get all your plumbing issues sorted during the renovation. For leaking bursts, replace the piece of pipe or related fittings with the help of professional plumbers. You have to look for someone familiar with water damage restoration since pipe bursts have consequences, unlike conventional plumbers.
For that, either get referrals from your friends or look up online and visit this website to find a reliable company. Besides fixing the leakages, they can help with sewage removal, helping you overcome the problem of clogging.
Add More Storage Space
Truthfully, space has always been a massive problem when living in small homes. Sometimes, there isn't enough space inside the cupboards, whereas the shelves seem cluttered at times. Fortunately, there are a few renovation ideas to make your house look spacious. First, you can install shelves in nooks and corners for additional space. For instance, if you have an empty wall beside the entrance door, install multiple shelves.
Second, you can place rotating cupboards inside rooms to store shoes, bed linens, towels, etc. For kitchens, start hanging the pots on the wall. It is an ideal way to flaunt exclusive crockery while allowing you to save space. Lastly, install drawers under the bed. It is more of a crafty storage solution, giving a lot of additional space to homeowners.
Spruce up the Lighting
After some time, the same-colored lights inside a house start looking monotonous. Thus, consider updating the lights in your renovation spree. Brighter lighting will make the rooms look spacious and clean. In addition, place a few mirrors on the walls since they enhance the lighting scheme. Alongside giving a reflection of a bigger space, mirrors add an extra dimension to small spaces.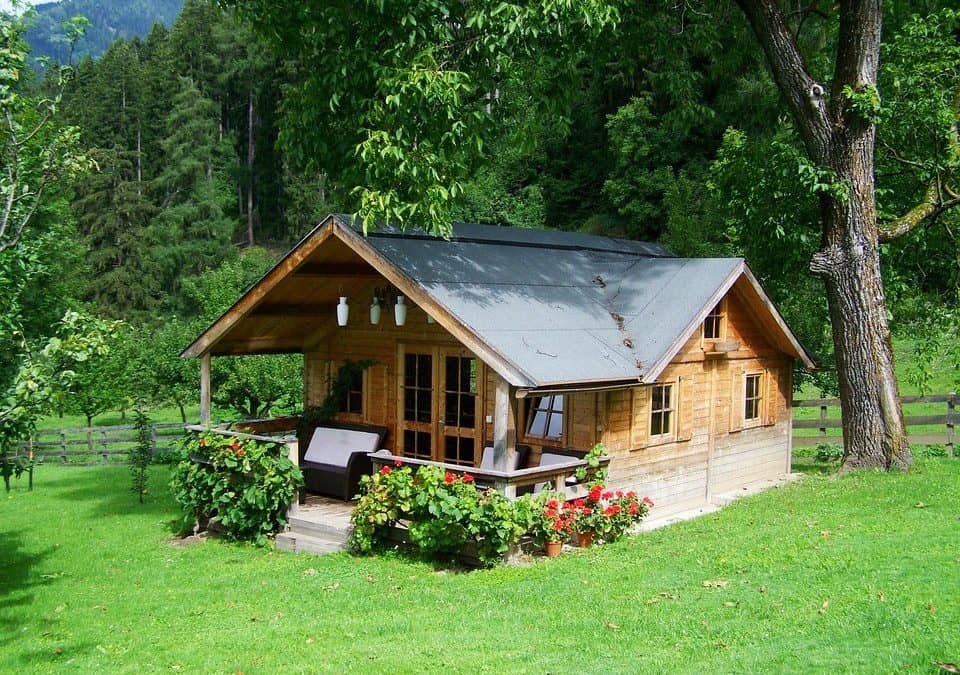 You can invest in white lights for rooms, but pendant lights would be ideal for the kitchen. Besides this, don't mind placing a few lamps on the side tables and floor lamps on dark corners. If you are having trouble with getting the right balance of light, install a few dimmer switches. It will allow you to adjust the lights and turn them down when you want a softer ambiance.
Take Advantage of Architectural Quirks
As every single inch gets counted in a small house, why not take advantage of that? Maybe, you have a radiator by the window. If so, invest in a funky cover and grab a few cushions alongside. Likewise, add a pendant light on the top for tasks and some extra pillows. In simple words, turn that spot into a cozy reading corner.
Apart from this, get a wall desk if you have a closed corner in the living room. A mounted wall desk doesn't occupy much area but gives enough space to create a workstation. Thus, creating a mini-office at home. You can also mount the shelves above to create more space for your laptop, stationary, and office documents.
Edit the Walls
Gone are the days when plain walls looked appealing. Now, it is time to edit the flat ceilings and walls. For starters, you can add trim or wainscoting to an area of the wall and create an outline. After that, use paint to tie the wainscoting and wall together, giving a high-end look. Remember to pick prefinished millwork to avoid excessive labor time.
Furthermore, you can give a fresh coat of paint to the interior walls. Perhaps, opt for a bold color or enhance the wall with some texture. These days, caramel tan-colored walls combined with the faux painting technique have become every person's ultimate choice. It gives a whole new dimension to the room and improves its aesthetic appeal.
Change Window Treatments
Usually, homeowners don't pay much attention to the windows, failing to understand the importance of window treatments. Surprisingly, blinds and shades can change the entire look of living rooms, giving them a facelift. Hence, get your hands on new fabric, shades, and blinds this season. Depending on your home's theme, you can pick pastel colors, solids, or funky prints for the shades.
However, if this sounds like a pricey endeavor, reuse the existing curtain rods and rings to save a few bucks. Besides this, if your windows get exposed to harsh weather conditions, invest in bamboo shades. You can also get shutter blinds to reduce wear and damage on the windows.
Upgrade Kitchen Cabinets
Have the kitchen cabinets lost their shine? Due to excessive heat, kitchens are the first place that suffers from wear and tear. So, why not upgrade the kitchen cabinets during the renovation? If you don't wish to spend a lot of money, paint, wallpaper, and peeling wood products could be incredible options. It will give a new face to old cabinets without costing an arm.
You can also try the DIY options for cabinet upgrades to save on labor costs. Moreover, you can add corbels below the cabinets for additional space in the kitchen. Likewise, under-floating shelves could also be a great choice, especially if you want a classic, built-in look.
Final Thoughts
Even though managing small homes is an easy task, maintaining them remains a challenge. You have to look after leakages, drainage problems, and structural issues. Similarly, you have to engage in yearly renovations to keep the home's curb appeal intact. For that, you can repaint the walls, spruce up the kitchen, update the windows, or add new lighting to the house. After all, these small changes can make a lot of difference!