For many, no backyard is complete without a swimming pool, and each year here at The Fibreglass Pool Company, we help thousands of Brissy locals turn their backyards into a tranquil oasis that they can enjoy for many years to come. We are proud to offer an expansive collection of fibreglass pools and spas, and we have options to suit every home and budget.
All of our award-winning range is manufactured right here in Australia, and there is a good reason why the people of Brisbane continue to choose us for all their swimming pool needs. Here are just a few:
They are the most superior fibreglass swimming pool on the market. We set the bar high here at The Fibreglass Pool Company, and we are continuously aiming to surpass national and international pool standards.
All our series is made in a high-tech temperature-controlled manufacturing plant using pioneering pool engineering and equipment.
We use advanced gel-coat technology on all surfaces, which offers superior performance compared to standard pool colour. It won't wear, blister or lose its lustrous colour, ever!
Our pools have been designed with comfort in mind, and the walls and bottom of the pool are soft underfoot while offering non-slip properties. There is an added safety ledge running around the inside of the pool for added assurance when little ones are swimming.
There really isn't a better place to install a swimming pool than Brisbane, with ample sun-drenched days and a subtropical climate, you'll get a lot of use out of one here. A quick internet search will reveal thousands of pool builders nearby, but you should know that not all builders are equal and before you commit to a company, it pays to do your homework first to ensure that you are going to end up with a fabulous pool that's going to last. The builder you choose should be licenced, insured, and qualified. You can find out if they are or not on the Queensland Building and Construction Commission website.
Our team of highly skilled pool builders have decades of experience installing swimming pools on an array of sites, and there isn't a block that has been too challenging for us to install a pool on to date. Here is some information you should be across when installing a pool in Brisbane:
Knowing the Safety and Planning Laws for Brisbane
In Australia, we have pool safety and planning laws in place, they aren't all the same though and what may apply in one state doesn't in another. Listed below is a brief outline of the laws that apply for swimming pools in Queensland:
Before a swimming pool or spa can be built at your place, you will need to apply for a few permits from your local council or a building certifier first, including a structural stability permit, a building permit and a sewerage and water supply approval. Once you receive approval back for these, your pool builder can start building your pool. They will give you a domestic contract which you'll need to read and sign. This must be done before work begins just so there aren't any surprises down the track. Once your new pool has been built, it will need a pool fence and it must meet current pool fencing standards to be compliant. Your pool or spa will also need to be registered on the Queensland Pool Safety Register. While all of this may seem a little overwhelming, it's not something you need to worry about as our team here at The Fibreglass Pool Company will take care of it for you. You can find more information on this subject here at the Queensland Building and Construction Commission website https://www.qbcc.qld.gov.au/sites/default/files/Swimming%20Pools.pdf
Which fibreglass pool is best suited to me in Brisbane?
When people decide to live in Brisbane, the weather is a selling point and installing a pool is a no-brainer. With so many swimming pool styles, colours, designs and sizes, it can be difficult to choose the perfect one for your place. Our pool builders will run through all of your options with you but, here are some things to think of in the meantime. Asking yourself these questions can help to paint a clearer picture of what you are looking for in a pool:
Your budget – How much are you willing or able to spend on a pool?
The size of your backyard – How much room do you have or want to dedicate to a pool?
Your swimming needs – When you picture swimming in your pool, what do you see yourself doing the most? Is it relaxing? Getting fit? Entertaining?
If you like the idea of a smaller pool or you only have enough room for this type, some popular choices are a plunge pool or a lap pool.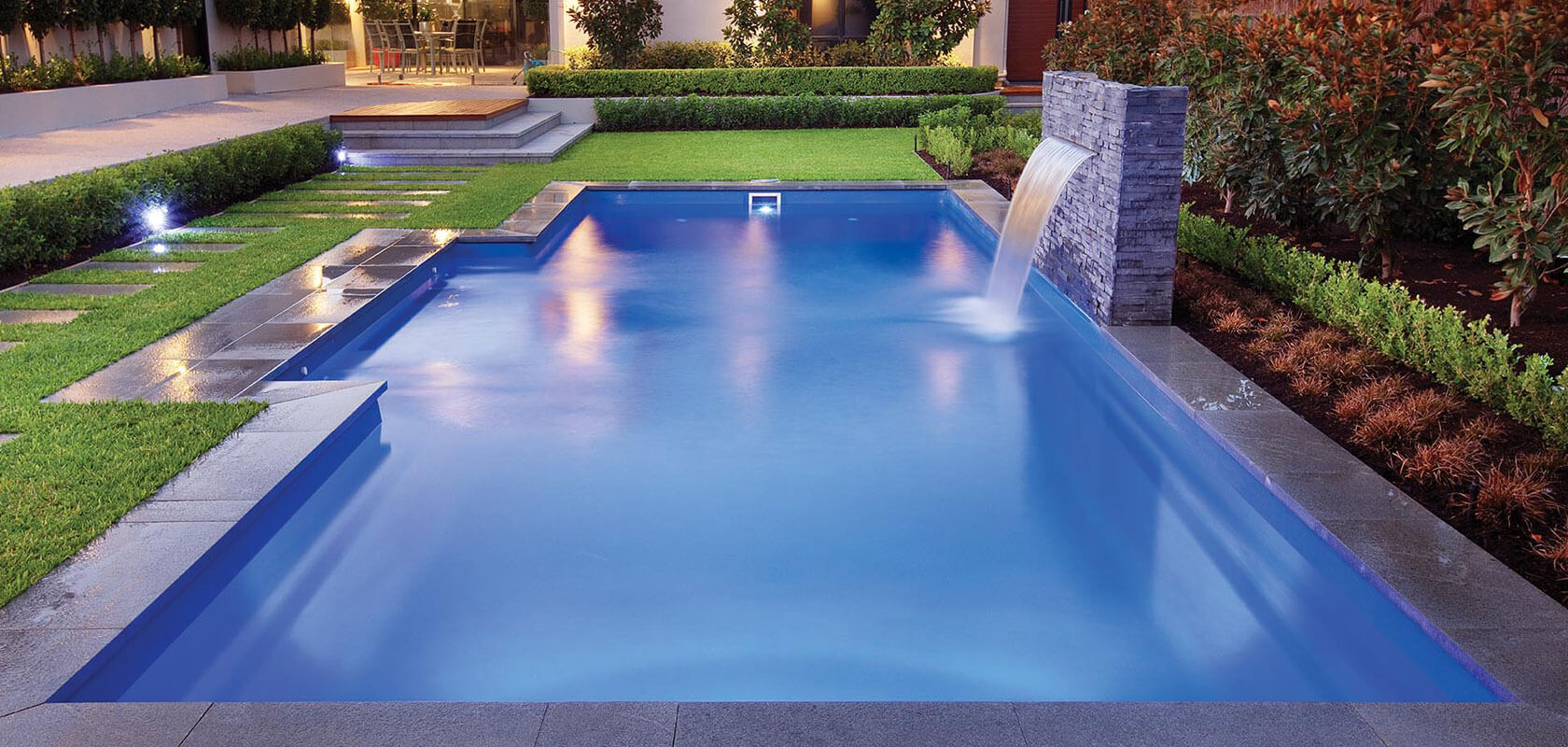 If you have your heart set on a bigger pool for the family, one of our most sought-after choices are a spa and swimming pool combo. It offers the best of both worlds and can add a touch of opulence to any space.
Can I use my pool all year round with Brisbane's weather?
Most kids would jump in the pool regardless of whether it's winter or not, whereas us adults tend to feel the cold a bit more and don't see this as a good time. While our winters are typically mild compared to some other cooler parts of the country, you can still benefit greatly from installing a heating system in your pool. It can warm the water up significantly which means you can stretch out your swimming season for longer. The best part? Fibreglass pools retain and insulate heat for a lot longer than some other types of swimming pools. They also heat up quicker too, and this can save you money on your running costs.
We are passionate about what we do here at The Fibreglass Pool Company, and nothing makes us prouder than seeing a family overjoyed with their new pool as we know that lots of great memories are going to be made in it, and that's something pretty special that we get to be apart of every day, to find out more about Fibreglass Pools Brisbane, ask The Fibreglass Pool Company Today!
If you would like to have a chat about one of our pools or spas for your place, give us a call or shoot through an email, wed love to hear from you!