Elegant and stylish, a chaise will enhance your room's style and provide a relaxing and comfortable spot for reading, napping, and streaming movies. While it's commonly found in living room designs, it's also well-suited for a bedroom. Here are a few tips on how to choose the best chaise lounge chair for your bedroom.
Over the years, the chaise has evolved into several different design models. Let's take a look at them first before diving into the best material for your needs.
The armless chaise lounge features no arms and a backrest at one end. Unlike the one-armed designs, you can situate them whichever way suits you and your room. The armless design can be placed along a wall or in a corner to give you more moving around space. You can take it out when needed and watch it double as additional seating for guests.
A one-armed lounge has a single arm that extends from the backrest, up and around halfway down the chair. It's much like the traditional arm you would find on an armchair. On some models, it's a thin extension of the backrest. That design is perfect for placing against a wall. 
The style of the chaise you choose can be useful in complementing your current seating arrangements. If you only have an accent chair in the bedroom, add a lounge for visitors. When people are sitting upright instead of stretching out, the chair can usually fit two or three extra guests.
The two-armed chaise lounge is designed strictly for reclining. These are not as sleek and streamlined as their counterparts. However, for streaming your favorite shows or just kicking back and relaxing, they are an ideal choice. They're also great for meditating in your bedroom. Two-armed chaise lounges are all about comfort.
Lastly, we have the double-ended chaise lounge. These chaise lounges include a backstop at each end and forgo arms. The design makes them excellent for placing at the foot of a bed or under a large bay window. But, unlike other designs of chaise lounges, they are not made for reclining. They are still a cozy and stylish seating solution and a very appealing piece of furniture.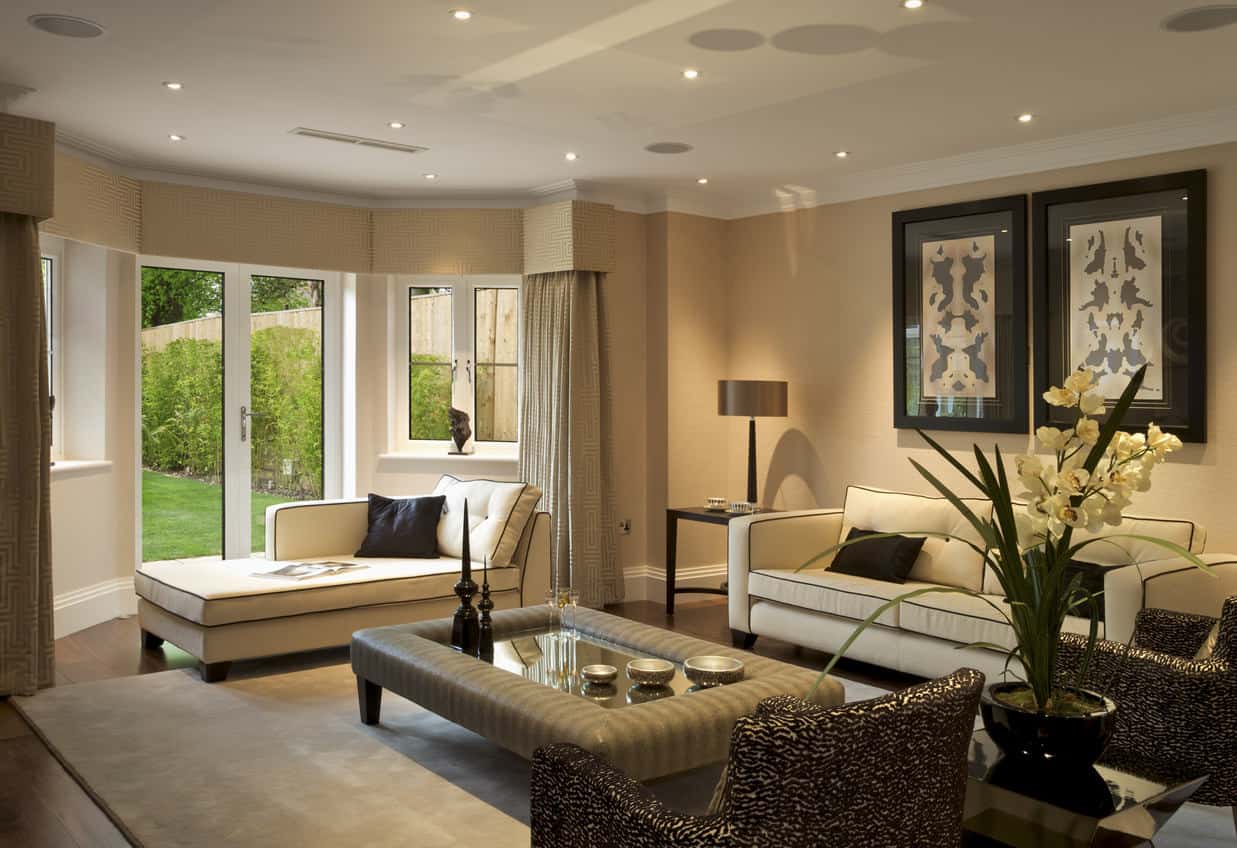 Now it's time to consider which type of material works best for your household and lifestyle.
Leather is an expensive choice, but it is renowned for its durability, luxury, and beauty. It's a natural choice of material for a chaise lounge, but if you don't like the idea of using animal-derived products, perhaps a faux leather lounge would be more suitable. You should also remember that leather is available in fewer finishes and colors than other materials. You can find bedroom chaise lounges online in leather.
Some of the benefits of leather are that it is low maintenance and better for those who suffer from allergies. Dust and mites can't penetrate the leather and make a home like they do with fabrics. 
Microsuede is a very comfortable material for a chaise lounge. It's perfect for curling up and relaxing with your favorite book. They are also extremely durable and come in various colors. One of the main benefits is that they are much more stain-resistant than other fabrics. That makes them a terrific choice for households with young children or pets.
You want to be careful with what you choose to wear when you lay down in one. Light-colored lounges can become stained from the dye in your clothes. 
Cotton is a natural fabric that's a fashionable option for a chaise lounge. One of the advantages is that it's breathable. That means if you place it on your bedroom patio, your legs won't stick to it when it's hot outside, unlike synthetic materials. It is also a resilient material that's easy to clean, but just as with microsuede, lighter shades can be stained by your clothing. The color will also fade if it is exposed to too much sun. 
A linen chaise lounge adds a casual indifference with its shabby chic exterior. However, this is the perfect material for chaise lounges that won't get a lot of use. That makes it a great option your bedroom and not a high-traffic area like the family room. It has a crisp feel but will wrinkle easily. 
Polyester-covered chaise lounges come in a wide variety of shades and finishes. These include satin, velour, and canvas. They're comfortable and relatively easy to clean. Another benefit is that polyester blends are inexpensive, making them a good choice if you're on a budget. 
Something to watch out for is pilling. That's when little balls of fiber begin to form on the piece of fabric. 
Now that you're informed about the different materials for chaise lounges, you can make the right decision for your home.