Buying a house is one of the most exciting things you can do. You can choose your own space, decorate it exactly how you want, and make it your home. But let's be real: it's also one of the most stressful things you can do.
You must decide which neighborhood is right for you or if you want to invest in a fixer-upper instead. And then there's the whole process of mortgages, closing costs, and all those other things that make buying a home feel like this big, intimidating process.
But don't worry! We're here to help. If you're looking for property for sale in Springfield, Oregon, we've got some tips that will help make the process easier—and more fun!
What To Know About Springfield, Oregon
Springfield is a city located in Lane County, Oregon. It was incorporated into a city in 1885. The city has a population of about 62,000 people. The city has a land area of about 15.8 square miles. It is situated at an elevation of about 138 m above sea level.
The city takes pride in its parks and green spaces, which provide ample opportunity for active lifestyles. In addition to the numerous parks and open spaces within Springfield itself, there are also several parks nearby that offer hiking trails, camping spots, and picnic areas.
Guide in Looking For Homes For Sale In Springfield
Springfield, Oregon is a great place for people who want to find a home. Springfield is a growing city, and the housing market is booming. Plenty of new developments are underway in the area, but a bunch of older homes are also on the market.
So when looking for property for sale in Springfield, Oregon, it's important to ensure that you're doing it right. And while there are a lot of different things to consider when buying a house, here are some tips to help you along:
Know what you want
One of the most important things to do before you start your search for property for sale in Springfield, Oregon is to know what you're looking for. This will help narrow down your options and ensure you don't waste time looking at properties that are not right for you.
If you have a family or plan on having one soon, you'll want to look at homes with enough space for children to play outside safely. If you're considering renting your home as an Airbnb or other short-term rental site, check out neighborhoods with lots of tourist traffic (like downtown areas or near state parks). You can also check out what amenities each neighborhood has available —some may have more restaurants and shops than others do!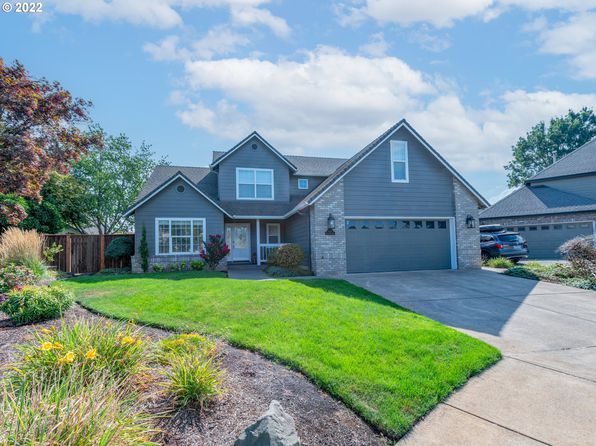 Knowing what you want is the key to a successful property search. It is easy to get caught up in the excitement of finding the perfect piece of land for sale in Springfield, Or. But it is important to remember that many factors come into play when buying or selling land.
Research real estate trends
When you're looking for property for sale, one of the most important things you can do is research real estate trends. You'll want to know what prices have been going for in the area recently. This way, you can get a sense of what kind of deal you might be able to find.
Also, it's essential to know the market condition. This includes knowing how much inventory there is at this time and whether or not sellers are more likely to accept offers than they were six months ago. Knowing these things will help you decide whether now is a good time to purchase property—and if so, what kind of property would be best for you.
Check out open houses
If you're looking for property for sale in Springfield, Oregon, it's a good idea to check out open houses. Open houses are events where real estate professionals bring prospective buyers together with sellers who have their properties listed for sale.
At an open house, you can get a sense of the market and how much properties are selling for. You'll also be able to meet some of the local agents who work with Springfield homes and get some advice from them about how to begin your search.
It is also important to remember that there is no obligation when looking at open houses in Springfield, Oregon. Even if you decide not to buy the house after seeing it, you can still get valuable insight from your real estate agent about other properties in the area that might be more suitable for your needs.
Think about the price range
When you're looking for homes for sale in Springfield Oregon, you'll probably have a budget in mind. Whether it's $100,000 or $1 million, be sure to keep your eye on that number as you search for homes.
If you get too far off your budget range, it can be tempting to stretch and make a purchase that isn't actually within your means. Don't do it! The last thing you want is to buy a home only to lose money because of the cost of renovations or other unforeseen costs.
It's also easy to get caught up in all the exciting details—the style of the kitchen cabinets or how many bathrooms there are. But if your budget is tight, then considering your price range should be one of your top priorities when looking at properties for sale.
A good rule of thumb is to estimate how much money you have available for a down payment and monthly payments over the next year (for example). Then use that number as a guideline when looking at possible properties so that you don't get carried away by details like granite countertops or hardwood floors.
Explore your financing options
When buying a property, it's important to explore your financing options. The first thing you should do when you're looking for a property for sale is to find out what kind of loan you'll need. There are many different types of loans available:
There are traditional fixed-rate mortgages, which have lower interest rates but require higher down payments and have set payment amounts.
A variable-rate mortgage allows your interest rate to fluctuate with market conditions. This can be helpful if rates decrease and allow you to get a lower monthly payment.
An adjustable-rate mortgage lets you lock in an interest rate for up to ten years, then adjust at regular intervals after that time period has expired.
You should also consider what type of loan program fits your needs best, whether it allows you to pay off the principal amount at any time without penalty or one that requires monthly payments over a set period of time until all of the principal has been repaid.
Check the neighborhood
When looking for a property for sale, you might think the most important thing is getting the best deal. But what about the neighborhood?
There are so many factors that influence whether or not you're going to like a neighborhood, and one of them is definitely how it looks. So when you're searching for properties, take note of the general vibe of the area.
You want to ensure your new home is in a great area. A lot of people overlook this step and end up in a neighborhood where their kids can't play outside or there are too many broken windows on houses nearby. It's important to do your research before buying so that you don't end up in a bad location for your family.
Get to know your local market
If you're looking for property for sale in Springfield, Oregon, it's important to understand the market. You'll want to ensure you're getting the best deal possible on your purchase.
The easiest way to do this is by seeing what similar properties are selling for in your area. It's also helpful to see if there are any other listings in Springfield, Oregon that might interest you. This will help you get a sense of what kind of house or apartment would be right for your needs.
Talk to a realtor
When you're in the market for a new home, it's important to know what you're looking for in terms of features and amenities and what you can afford. The best way to do this is to talk with a licensed real estate agent who has experience with Springfield, Oregon properties.
A real estate agent can help you narrow down your list of options based on things like the school district and proximity to work or other key places in town. They will also be able to tell you which neighborhoods offer more value than others in terms of square footage per dollar spent so that you can make sure that your money goes as far as possible when buying a house.
Bottom Line
Springfield, Oregon is a great place to live. The city offers a wide variety of housing options, from small duplexes to large single-family homes. If you are looking for property for sale in Springfield, Oregon, make sure to always use your best judgment when purchasing anything, especially when it comes to real estate.