You've probably heard that everything is bigger and better in Texas, but you took it with a pinch of salt. Now, you have friends and family members moving there. Should you follow suit? What's the big attraction? Well, it turns out there are several things that make Texas a great place to settle down. Here are just a few of them. 
1. House Prices are Attractive
When you're considering whether to live in Texas, your first questions are likely to center around housing. Where will you live, and what can you afford? You'll find that Texas housing prices are often surprisingly low, even in top cities like Houston. Want to see for yourself? Check out Texas real estate listings to get an idea of what kind of housing you can afford. And, with property values on the rise, your investment is likely to grow in value. All in all, it's a good deal if you play your cards right. 
2. Say 'Howdy' to No State Income Tax
You work hard for your money, so state income tax is never a welcome feature. Only a handful of US states waive the opportunity to get their hands into your hard-earned cash through income tax, and one of them is Texas. More cash in your pocket? That's a big drawcard, but before you start planning how you'll spend the savings, take some time to see why a favorable tax  environment is not the only reason why people are making the move to the Lone Star State. 
3. Choose Texas for Business and Career
Texas's strong economy makes it an attractive place to start and run a business – the fact that it's one of the US's top contributors to GDP is proof enough of that. If it were a country, it would have the 9th largest economy in the world. Hoping to further your career? With business big in Texas, it's also a good place to find a job and further your career. In 2020 alone, Amazon, HP, Tesla, and Oracle led the charge in moving their businesses' headquarters to Texas – and those are just the newcomers!
4. Fun-Packed, All-American Culture
What do you love the most about American culture? Texas has all of these things only (you guessed it) bigger and better. Massive churches, a passion for sports, cowboy boots and hats, fantastic fast-food options, barbeques, rodeos, the list goes on. In short, if it's all-American, Texas loves it, and does it in a big way. If this dismays those who have a fondness for the arts scene, relax! You won't find Texas lacking in opportunities to enjoy the creative arts either.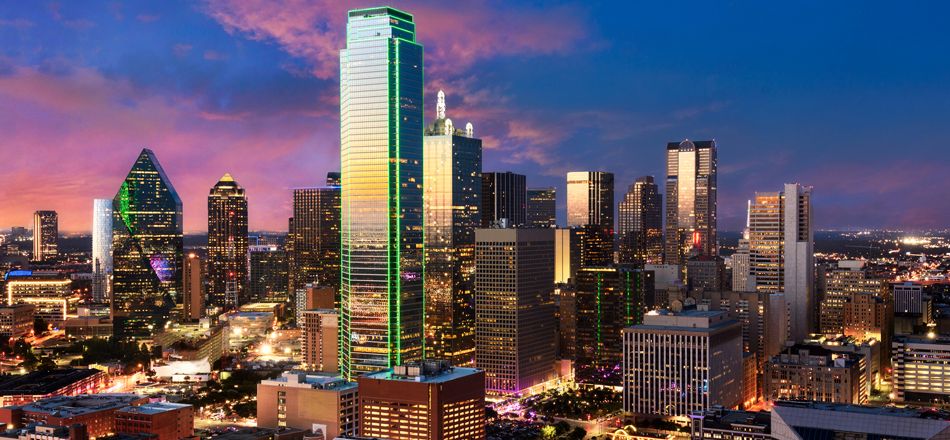 5. It's Diverse
Considering that Texas is the 2nd largest state in the USA, you shouldn't be surprised that Texas is diverse. From country landscapes to city skylines, and from agriculture to high-tech, it seems as if all possibilities come together here. As for the people, you'll find a marvelous cross-section representing people of every race, creed ,and color. So, no matter who you are, or where you're from, you'll find a niche where you fit right in.
Are There Any Downsides?
Ready to make the move to a new city but wondering where the catch lies? No matter where in the world you look, there are upsides and downsides to every place. So, of course, Texas has its less-appealing side. Most often mentioned? Those super-hot summers that keep you close to the air conditioner. Even the climate has an upside, though. If snowbound winters don't appeal to you, you'll escape them here!