Have you ever wondered how utility mapping services work? Have you ever been curious about the complex technology that is used to map and survey underground utilities? Well, wonder no more. This article will provide an in-depth look at the technology behind utility mapping.
Utility mapping is a field of surveying and engineering that uses specialized equipment and techniques to locate existing underground utilities. 
It helps engineers and technicians understand the layout of a property before any construction begins, helping them avoid costly problems down the road. But what technology is used for this type of work? Let's explore that now.
Geographic Information Systems (Gis)
Geographic Information Systems (GIS) is a powerful technology used in utility mapping. It is a mapping tool that stores, manages and analyzes spatial data to create maps, 3D models and other visual representations. 
GIS can be used to map the locations of utility networks, such as water pipes and electricity cables.
GIS has three main components:
Data collection and storage

Analytical tools

Visualization techniques
But how to locate underground utilities by GIS? Data collected by GIS includes information on the location of utilities, their size, type, shape and deterioration over time. This data is then analyzed using analytical tools to identify problem areas or potential improvements that need to be made. Lastly, visualization techniques are used to create an interactive map with layers of different types of data for easy analysis and understanding of the system's structure.
Overall, GIS provides an efficient way of collecting, analyzing and displaying complex data related to utilities in order to help better understand their networks and make more informed decisions when it comes to maintaining them.
2. Remote Sensing And Aerial Imagery
The sky is filled with an array of possibilities, and exploring what lies within is essential to understanding the technology behind utility mapping. Remote sensing and aerial imagery offer a bird's eye view of our world, offering insights into landforms and patterns that are otherwise hidden from sight.
Aerial photography has been used for decades to capture images from above, allowing for a comprehensive overview of a location in one shot. This type of imaging collects information about the Earth's surface from the air, producing maps and imagery with extreme accuracy.
Remote sensing technology is also employed in utility mapping, allowing for data to be collected quickly and efficiently. Using this advanced technology, surveyors can detect anomalies in terrain or changes in vegetation which would otherwise be difficult or impossible to locate. 
By using non-invasive methods such as infrared imaging or LiDAR scanning, utility mapping can identify underground utilities without destroying property or disrupting landscapes.
Utility mapping provides essential data for infrastructure planning and development projects, helping ensure that they are both effective and efficient. 
By combining remote sensing technologies with aerial photography, surveyors have access to powerful tools that can help them discover hidden features and facilitate decision-making processes.
Lidar Technology
LiDAR technology is an important part of understanding the technology behind utility mapping. LiDAR stands for light detection and ranging, and it is a remote sensing method that uses laser pulses to measure distances. It is used for collecting accurate data about terrain and terrain features.
This type of technology can be used to map out underground utilities, as well as other physical features in the environment. LiDAR can also be used to create 3D models of terrains that are more accurate than traditional methods.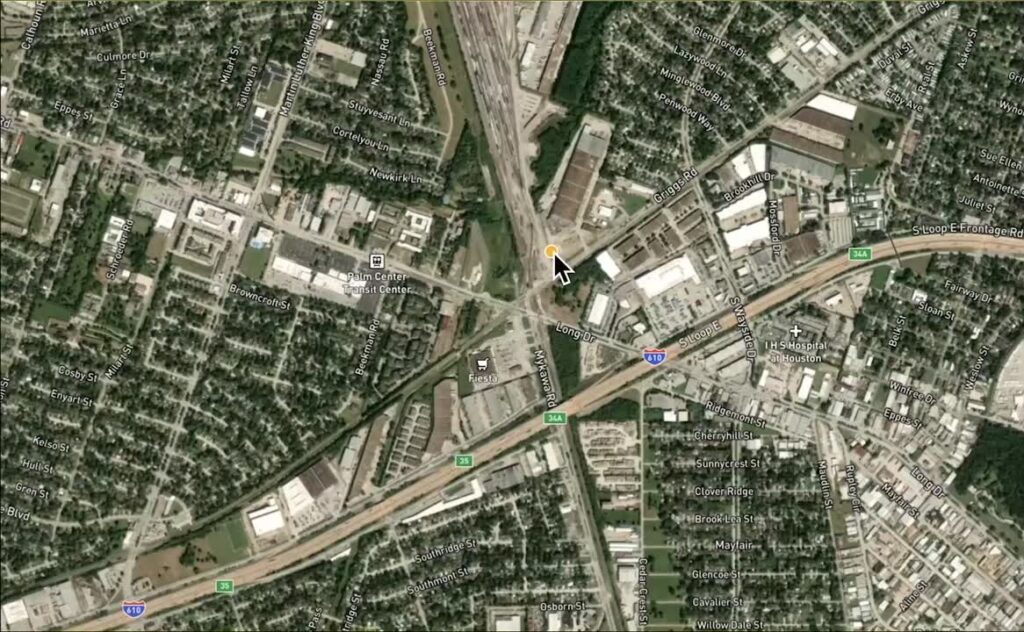 There are several advantages of using LiDAR in utility mapping:
Accuracy

: The laser pulses provide highly accurate measurements of terrain and other features, which allows for precise mapping of underground utilities.

Cost

: LiDAR technology is generally cheaper than traditional surveying techniques, making it an economical option for utility mapping projects.

Speed

: The speed at which LiDAR can collect data makes it much faster than traditional surveying techniques, allowing for quicker completion of utility mapping projects.
Utility mapping projects require accurate data collection, and LiDAR is one tool that can help provide this data quickly and cost effectively.
Benefits Of Utility Mapping
Utility mapping provides numerous benefits to professionals in the field of engineering and construction. First, it offers a comprehensive view of underground infrastructures, allowing engineers and technicians to quickly identify potential conflicts between utilities. This ensures that future projects are designed with safety and efficiency in mind. 
Additionally, utility mapping can help reduce the amount of time spent on site visits by providing accurate information about underground infrastructures before arriving at the job site.
Another major advantage of utility mapping is its ability to identify unknown utilities that may be buried beneath existing structures. By easily locating hidden lines and conduits, construction workers can avoid accidental damage during excavation or installation of new utilities. 
In addition, utility mapping can help detect outdated infrastructure that needs urgent repair or replacement. This helps organizations save money by reducing costly repairs due to unwanted disruption of services caused by unforeseen damages.
Finally, utility mapping enables companies to improve their customer service by providing faster response times when addressing problems related to underground infrastructure. 
With detailed maps available for reference, customer service representatives are able to provide precise answers regarding potential issues or repairs needed for utility infrastructures more quickly than ever before.
Conclusion
It's clear that utility mapping is an important technology with numerous benefits. With the help of GIS, remote sensing, and LiDAR technologies, we can better understand the infrastructure below and above ground. 
In addition to providing a clear picture of the utilities in our cities, it also provides valuable insight into areas like asset management, urban planning, construction projects, and many more.
Utility mapping is a tool that every city should have access to as it enables us to be more efficient with our resources and time. It helps us identify issues before they become problems and allows for proactive solutions to be put in place. As a society, we must continue to invest in this technology so that we can ensure safety for ourselves and future generations.