There is beauty in imperfection, and things become more valuable as they age and develop distinctive marks, nicks and scratches. In Japanese culture, this type of beauty is known as Wabi-Sabi, which translates to "finding beauty in imperfection."
While there is no "right" or "wrong" way to bring wabi-sabi into your home, you must tailor your décor to be more personal to you. From being more intentional about the linens you choose for bedrooms to romanticizing everyday objects, here are some tips on how to decorate your space in a way that reflects the art of wabi-sabi.
Bring In Personal Touch
While it may tempt you to buy every flashy new home decor item on the market, this may not be the best option if you want to follow the wabi-sabi concept. 
Instead, incorporate a little of yourself into the design. Display a little piece of art your child created in art class or pottery you and your partner created in a random pottery class even if it doesn't look perfect. The aim is to embrace yourself and discover beauty in the simplest of things.
Make Your Space Cozy
When you're out and about, your house should be the place you want to return to because it exudes comfort, and you should be able to cuddle up and feel secure. 
Adding comfort is simple: add a few throw pillows and some cozy knit blankets, and you've got yourself a great lived-in look, which is what wabi-sabi is all about.
Reclaimed Wood Is A Vibe 
If you have a lot of modern furniture in your home, you can pair it with some rustic pieces of furniture to make it more interesting. 
Reclaimed wooden furniture has natural weathering marks, and a natural luster that just exudes wabi-sabi charm. You may try adding a low coffee table that will give the space a warm and friendly vibe.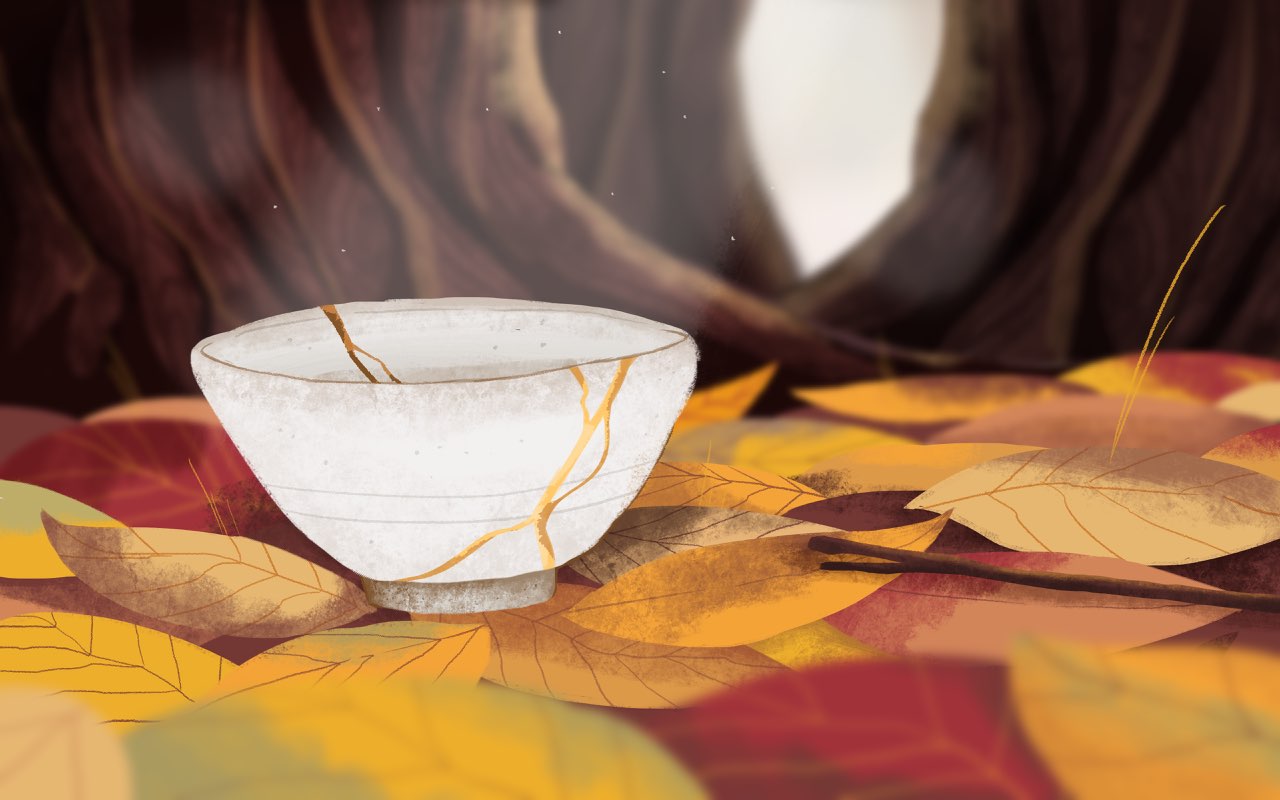 Opt For Washed Linen
The best thing about wabi-sabi is that there is no need to make everything appear perfect. However, this does not imply that wabi-sabi is a lazy design, and it's just a belief that beauty may be found even in flaws. 
Washed linen, whether used for bedding or kitchenware, has a worn-in look that is in keeping with the wabi-sabi aesthetic. It appears relaxed and wrinkled, yet extremely stunning in simplicity.
Choose Quality Pieces That Age Well 
Just like a good pair of denim, invest in quality pieces for your home that will last and that give you a sense of satisfaction. 
Purchasing such pieces may be costly compared to less durable alternatives, but we can promise you, they'll last much longer and begin to look better as they age. For example, include hand-carved wooden bowls and cutting boards made from natural wood. 
Romanticize Every Item 
Look for beauty in the things you use every day. Romanticize all of your regular tasks, whether it's making your morning coffee or baking a croissant. 
See how memorable these tasks become. Take a moment to appreciate the roses your husband or partner has sent you. Take a deep breath and sip your morning orange juice slowly, and you'll see that even the simplest things can be beautiful.
Keep The Broken Or Imperfect Items
Wabi-sabi is a philosophy of learning to love and appreciate the flaws and small details in life and feeling grateful for them. When you have a cup that is missing a sliver of a handle or a speck of a crack, remember that is the cup you get out every day to drink your coffee from. When you have a material item that is flawed or imperfect, it is cherished instead of thrown away in the wabi sabi way of life.
If possible, try to patch it up, but leave the cracks in the cups to show, and trust us when we say it will be nothing but gorgeously flawed.
Conclusion
We hope you can adopt the idea of wabi-sabi as home decor and in your life by appreciating and accepting the imperfect.