Buying a home is one of the best decisions you can make, and Nashville is a great place to consider. It has so many amazing and beautiful homes, and the location is fantastic. If you have thought about moving to Nashville and purchasing a home, have a look at this to see what you need to know before buying a home in Nashville, TN. 
Make sure your finances are in order
This will likely be the first thing you do when it comes to buying any home, buy homes in Nashville are slightly pricier, so you need to make sure you have more than enough put aside. The current stats from realtor.com show that homes are selling in the upper 400k range. When it comes to saving up for a new home, you need to consider the type of mortgage you are going with, along with the closing costs you will need.
If you choose a standard mortgage, you will need about 20% of the final cost, so around 80k to qualify. If you are choosing a loan that requires a smaller down payment, then you will likely need to pay for private mortgage insurance every month until the loan has been 80% paid back. These loans are typically anywhere from 2-5%, so you will need to save about 20k, which is much better, but the higher monthly payments can be tricky.
On top of the downpayment are your closing costs that will need to be paid out when the sale of your home is finished. This could be a number of processing fees, inspector fees, and lawyers' fees that have built up during the sale. This is commonly around 2-3% of your final sale price, so this might run you about 8-12k. 
You also need to make sure you have a bit of money saved aside in case there are any major issues that didn't come up during the inspection. If you are serious about buying, you will also need to put some "earnest money" (usually about 1%) towards the title company as soon as you make a choice to start the buying process. You will usually put this money towards the cost of the home after the title has been released, and it's a great way to show the seller how interested you are. 
For a home on the current market and with a low loan cost, you will need about 25k saved before you start looking for your new home. Keep in mind that these are rough estimates based on the median home value, and you can definitely find less expensive homes in the city. Just make sure you do the math to see how much it will cost before you start making offers. 
Start looking around
It's a good idea to start looking at neighborhoods within your price range after you've figured out what you can afford. There are plenty of great online resources that can show you the price range for each neighborhood, but you can also contact a realtor yourself if you want some professional help. Nashville real estate is full of amazing homes and condos that vary in price, and a realtor will do a fantastic job looking for something that suits your budget and needs. 
Looking online is great but working with an agent is one of the best ways to make sure you are getting the perfect home. They are knowledgeable about the market, but they also know the area, and they might even have some insider info that you won't find online. 
Don't stop at one
It can be easy to see a home online and assume that it is your dream home based on the incredible photos and fantastic listing but don't get too caught up in the first home you see. Open houses are great for prospective buyers, and it's the easiest way to see the true colors of a home up close. It's a good idea to stick with open houses that are within your budget, so you don't end up overspending before you even start. You should look at as many homes as you can so you can get a good idea of what the houses are like in the area.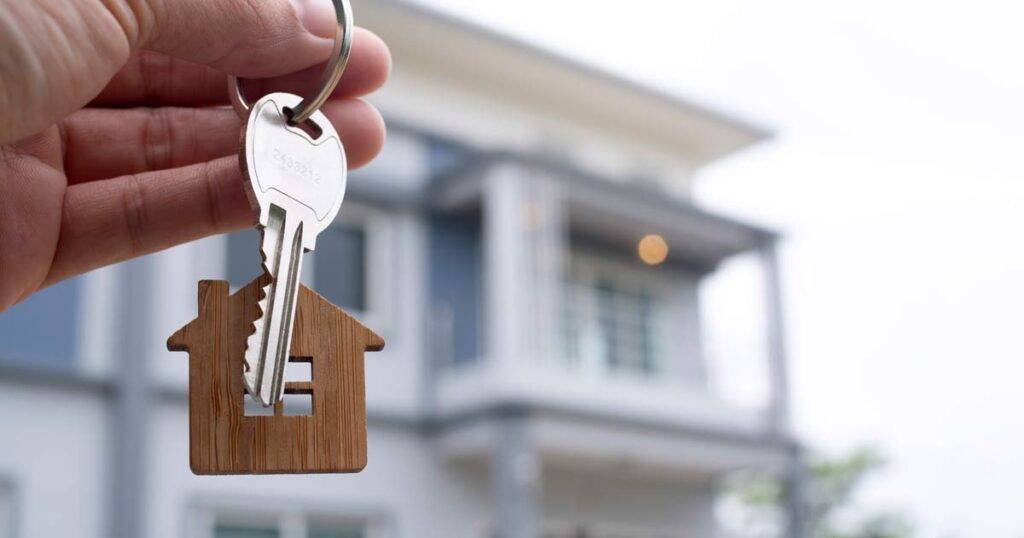 Get serious about it
Everything you've done so far and all of your hard work has led up to the point where you make an offer on the home. Before you make an offer, you should talk to your agent and consider a few things about your choice and ask yourself some serious questions about your decision. 
Can I afford that mortgage plus extra utility costs?

Do I want to stay at this home for my entire mortgage period?

What happens if I default on a payment?

Is this area going to be a good fit for me?

Is this the best home for me, or is it just the best house on the market for me?
There are so many questions you might have, and it's a good idea to go over all of the steps with the professionals you have hired to make sure you understand the entire process. You also need to plan out when you can move into your new home, which means planning on leaving whatever home you're residing in now. You might need to give the owners some notice, and an agent will be able to tell you whether it will likely take weeks or months for the sale to be finalized. 
Get moving
Once the sale is finalized and you have the keys, you can start to move into your new home. Make sure you get all of the insurance you need before you start bringing in boxes so that you're covered. You should also make sure that your address is updated with the government and your bank so that you can receive any paperwork that needs to be sent. 
Finding a home in Nashville is easy if you know how it works, and everything can be a smooth and easy process if you know the steps. Have a look at some of the beautiful homes in Nashville, and I guarantee you'll find one or two that spark your fancy. Nashville is a city full of rich musical history, and it's just getting better and better every day.