Bad weather is not the friend of your home, which is why it's important to do anything in your power to protect it from the elements. While you can't do much about the walls and roof (except reinforce them), you can add a layer of protection for windows and doors. 
Windows and doors provide you with fresh, outdoor air, sunlight, warmth, and easy access inside and outside. But even though windows and doors serve a similar purpose, you will need different accessories to protect them from the elements. 
For instance, in the case of doors, specialists recommend installing storm doors. These accessories are mounted on the outside frame of the door and protect both the door and the home interior from rain, snow, and other bad weather-related phenomena. Plus, the storm door can help reduce the maintenance costs with your entry door and is bound to prolong its life. 
But what exactly is this storm door? Do I really need it?
Moving forward, let's talk a bit about the main purpose of such an accessory, its cots, and its pros and cons. 
What is a Storm Door?
As the name says, a storm door is an outer door, installed as a layer of protection for your regular entryway door. These accessories are not as sturdy as a standard door, but they do have glass or screen panels (usually retractable) that act as a barrier between what's happening outside and your home's entryway. 
This screen is also useful during summertime when it allows you to open the door without worrying about pests infestation harming your home. And, in bad weather, it keeps the rain or snow from falling directly on the main door and damaging it. 
How Much Does it Cost to Install a Storm Door?
As a rule of thumb, the initial investment may seem a bit steep if you are on a tight budget. However, the investment is easily recovered in energy bill savings and lower maintenance costs for the main door. 
Plus, there is such a wide offer of screen door latches and screens out there that you can find a design for almost any budget. Storm doors are available in different materials (such as vinyl, aluminum, fiberglass, or wood) and come in a variety of shapes and sizes. 
Plus, if you need a unique design, you can have it custom-made by a professional company. Also, you can order your door in specific paint colors, to match the rest of the house. And, if you want other details such as privacy panes, a built-in locking system, fancy handles, and more it's easy to find what you want.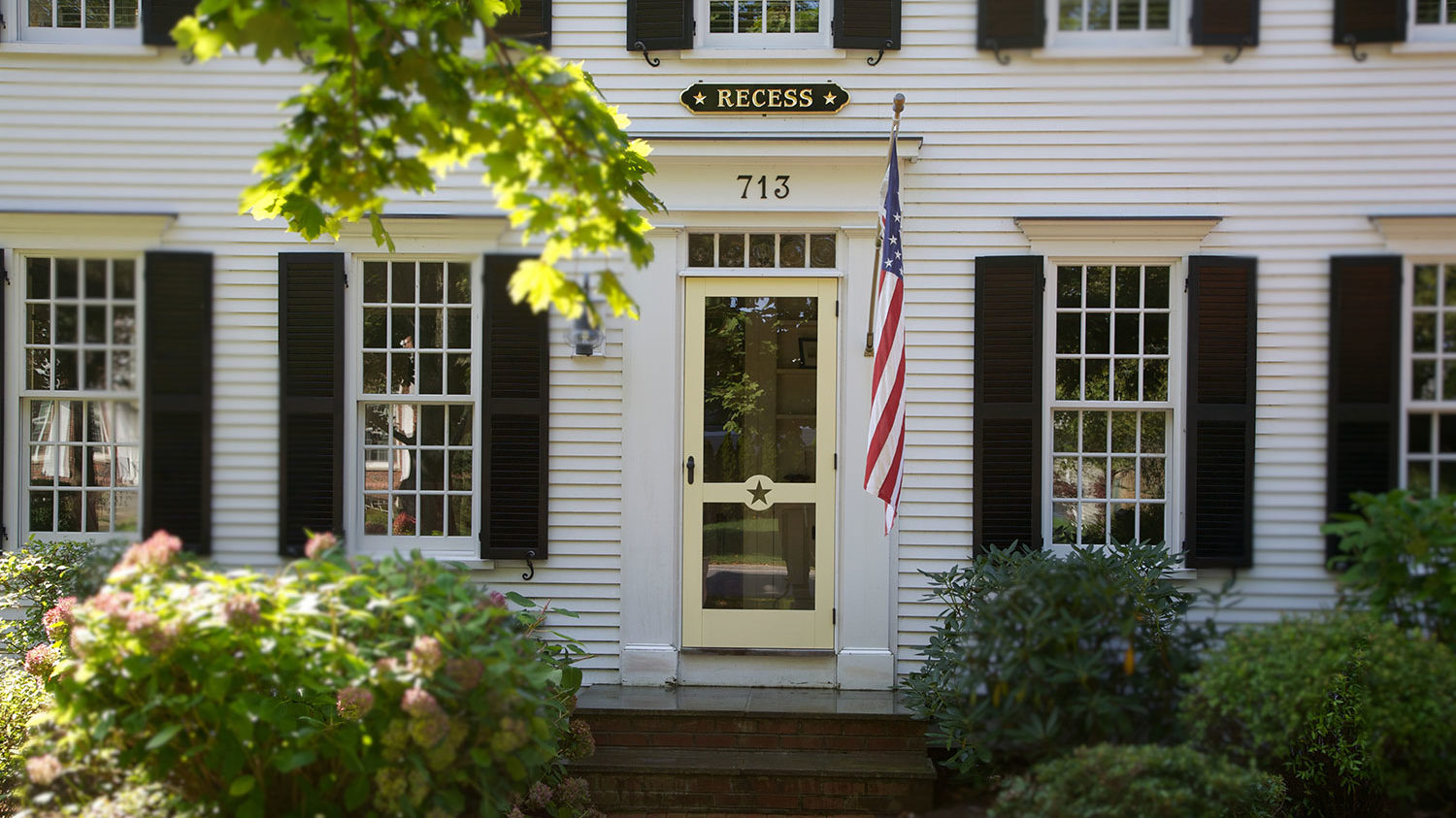 Storm Doors Pros & Cons
Pros
:
Added insulation

– storm doors add an extra layer of insulation that's efficient against air leaks.

Extra protection for your home

– a storm door allows you to open your door safely regardless of the weather. Also, you can leave your door open without leaving your home exposed.

Lower maintenance costs & energy bill savings 
Quick ROI of the initial investment
A wide range of designs and shapes
Cons: 
Initial investment

– if you are running on a low budget, the cost of installing a storm door may seem too steep.

Heat buildup

– If you are living in an area with high temperatures, heat may build up between the storm door and the entryway, which can damage the door.

An extra door to handle

– While it does add an extra layer of protection and security, it can also be inconvenient for easy entry and exit. So it's important to decide if you want to sacrifice convenience for extra safety.
Storm doors are not the right answer for every home. After all, if you have a porch or an awning to protect your door, you are already on the right path. That's why it's best to talk to a specialist before making your decision.
Wrap Up
Every homeowner knows how important it is to have your doors and windows designed and installed by a professional. However, it's equally as important to make sure the windows and doors accessories add to the overall quality of the initial designs.