Real estate in Canada is a little like the weather in Canada – frequently beautiful, sometimes maddening, and changing drastically from season to season.
Despite what a hundred and one analysts say, it's impossible to know which way the wind blows for Canadian real estate markets and the industry writ large. Nevertheless, one can make a few educated guesses based on the broader financial climate, consumer preference trends and technological advancements.
This article pulls data from several authoritative sources (linked below) to try to parse out what to expect from Canadian real estate in 2023. Set a reminder to check back in December 2023 to see how well these predictions age.
Finding Balance after a Hectic Couple of Years
The main headline for 2023 appears to be the "return to balance" after a couple of white-hot years of a seller's market. Ask most experts, analysts and real estate pundits, and they'll agree. Because of rate hikes in response to once-in-a-generation inflation, fewer people are buying, home prices are dipping, and the market is settling into a (relative) balance.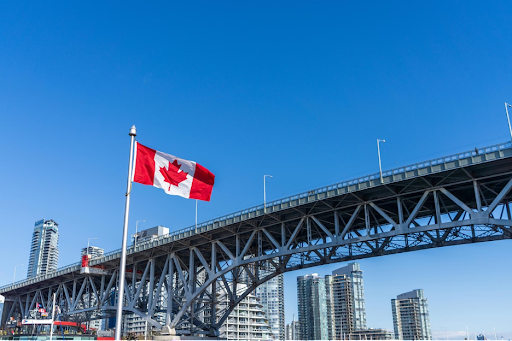 This isn't a tricky prediction to make; the trend started in mid-2022 and shows no signs of abating in 2023. Incidentally, this might prove good news for first-time homebuyers hitching their mortgage to a variable rate – so keep your eyes peeled for an upswing in new market entrants this year.
Increasing Tech Adoption and Consumer Centrism
The other major news story in 2022 was tech's big entrance into the Canadian real estate scene. The connection between tech and real estate had been simmering for some time, but exploded last year thanks to homegrown innovators tackling big issues with the country's real estate status quo.
Case in point: Nobul, the innovative tech company helmed by real estate expert Regan McGee, which recently topped Deloitte's Fast 50 Award for the fastest-growing Canadian tech company. Nobul runs on a mission of consumer-centrism, democratizing real estate resources for consumers, like agent transaction histories and market conditions indicators. The "end-to-end real estate digital marketplace" recently completed $5 billion in sales and is poised to keep ascending in 2023.
Urban Intensification
Save for the endless outward sprawl of Calgary, most cities will be building upwards in 2023. According to MacLean's, urban intensification is on the menu in the new year as Canadian cities reach an unprecedented population growth rate acceleration.
Expect to see denser condo buildings dotting the Toronto landscape. Crane your neck to see taller developments east of Vancouver's city centre (the only way the city can build, as it's flanked by ocean, mountains and the US). And watch out for deepening urban efficiency in maritime cities. Incidentally, this trend may tie neatly into another trend on the 2023 horizon: the push toward sustainable, efficient development in Canadian cities.
These predictions are relatively safe bets in a notoriously dynamic industry. As inflation rises, technology advances on behalf of consumers and more Canadians (new and old) flood to urban centres, you can count on these trends in 2023.