In structural steel, lintels are additional supporting structures found above openings like doorways and windows. Steel lintels transfer the load to either side of the wall, with its end built directly into the masonry, supporting the weight above.
If you're up to the task, follow our step by step guide for installing a steel lintel.
Steel Lintels
Steel lintels are among the most used components in architecture for their durability and practicality. Able to withstand heavy loads across wide openings without rusting or wearing out, steel lintels are impervious to erosion and distortion thanks to their isotropic properties, not to mention a more practical and less labour-intensive option for superimposed loads. And when galvanised, primed, or epoxy coated, steel lintels are also rust resistant.
Also known as the post and lintel system, this effective construction technique has been a mainstay in architecture since ancient times. Before the rise of the steel lintel, lintels were made from a range of materials such as timber, stone, brick and concrete. Though steel is without a doubt the strongest of the bunch, other lintels are still popular today.
Do I Need a Lintel?
Although steel lintels aren't the only type of lintel available, whether made of timber or stone, they are essential structural supports over an opening. You'll need to install a lintel for timber frames with a gap greater than 600mm in width or steel frames greater than 900mm.
How to install a Lintel
Whether installed manually or with machinery like a crane (they're not light), lintels are installed in a small gap in the brickwork cut above the opening (window dream or doorway). This small gap enables the lintel to support loads from above and allows for minor movements caused by swelling within the frame itself.
However, before you even embark on installing lintels in your brickwork, it's crucial to call in the experts, especially when dealing with load-bearing projects. The last thing you want is for everything to come crashing down, causing damage to your property, or worse, an injury.
Get a builder or a structural engineer to check out your home before installing a door lintel or window lintel. They'll be able to show you the right place in your brickwork for installation. Including a few extra tips, such as:
Don't damage the outer coating.

The vertical leg of a steel lintel must always be taller than the horizontal.

Brickwork cannot overhang steel lintel by more than 25mm

Steel lintels require adequate bearing at either side to ensure it does not deflect under load.
Personal Protection Equipment
Another non-negotiable for lintel installation. Before getting your hands on any power tools, ensure you're fully protected with the appropriate equipment. Wear a dust mask to prevent inhaling building dust and other small particles. 
Wear ear muffs when operating any power tools to protect your hearing. Plus, a pair of gloves to keep your hands and fingers as safe as possible. A pair of safety goggles is also essential to your personal protection equipment list. Oh, and wear steel-capped shoes. That is unless you want to risk a broken foot or toe.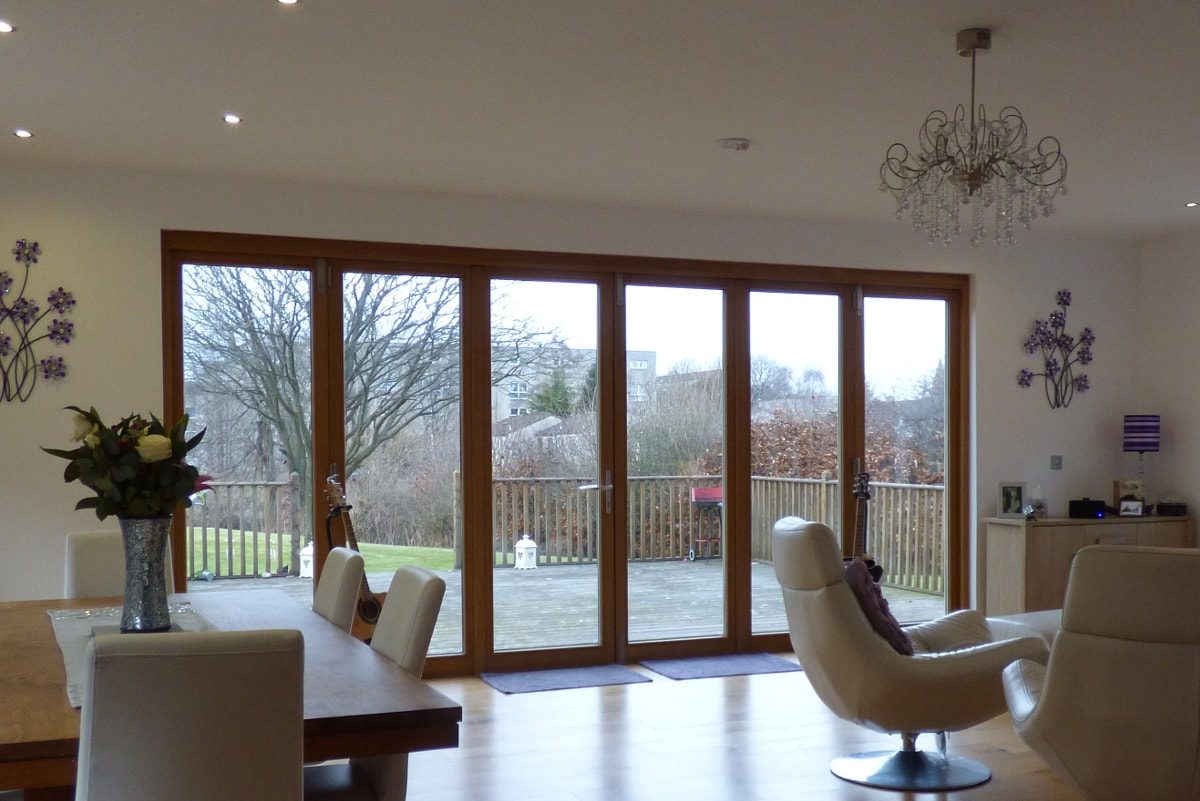 Maintaining steel lintels
Although steel's isotropic properties make it impervious to distortion, it is not invincible. If the surface is not treated – galvanised, primed, or epoxy coated – over time, steel lintels will show signs of wear and tear, beginning with surface rust. While this can be easily removed and wiped away using a putty knife, if surface rust gets worse, it can spread inside the steel, causing the lintel to expand, leaving an ugly gap between the masonry and the lintel.
These gaps create an opening for water to leak inside and space for pests to take up residence, introducing even more problems down the line. That's why it's always better to maintain and protect your steel lintels than have to correct the issue later, especially if the problem can lead to structural damage or collapse.
If you notice cracks in the walls, you may be beyond the maintenance phase. Then it's time to call the structural engineer because this is a severe problem that needs to be fixed asap. Unfortunately, the only solution is to rebuild the section of the wall.
Applying exterior primer and paint on the lintel will help protect it from corroding elements. 
If your job requires a professional touch, give Steel Builders a call. We believe that building
should be easy, so we're always looking for newer and smarter ways to achieve this. Our highly experienced steel fabricators use raw materials sourced locally to meet Australian Standards. Get a quote for your next project today!