Having a dark space in your house can be really scary. And having a well-lit home is the best way to keep you and your family safe.
Whether you're looking to add a touch of style to your home or trying to make it more enjoyable for your family to spend time outdoors, landscape lighting can help.
Landscape lighting is a great way to improve the appearance of your home, and it can also make it more secure. By installing proper landscape lighting, you can keep your property illuminated at night, thereby preventing possible burglaries.
In this article, we'll tell you why should install landscape lighting, what benefits it can provide and why should you go for low voltage lighting.
Why Low Voltage Landscape Lighting?
When it comes to landscape lighting, you have two options: Standard voltage lighting or low voltage lighting. I like the last one.
As the name suggests, low voltage landscape lighting is designed to minimize the amount of electrical power needed to operate it. They are cheaper than others and save your energy costs.
These lights can automatically turn themselves on when the sun rises, and off when the sun goes down.
Benefits of Using Landscape Lighting
Outdoor lighting is a great way to enhance the appeal and value of your home. When you're thinking about installing landscape lighting, you should consider the following benefits.
Illuminate Outdoor
While we all want to enjoy the fresh air, nightfall has long been marked as the time to retreat indoors. But what if it didn't have to be that way? What if you could transform your outdoor space at night with landscape lighting? You'd be able to extend your evening activities and enjoy your yard for longer.
Outdoor landscape lighting is a great way to illuminate your outdoors and make it easier to enjoy at night. By adding the proper outdoor lighting, you will be able to create an inviting atmosphere and even increase the curb appeal of your property.
Enhanced Beauty
When it comes to outdoor lighting, homeowners invest for beauty. Like any other exterior house feature, light can increase a home's value. A well-lit property has a greater curb appeal.
In fact, you might have noticed this when driving through a neighborhood at night. Without light, homes are barely visible because it gets hidden by the darkness. Well-lit houses, on the other hand, stand out.
By installing landscape lighting, you can increase the beauty of your outdoor at night. Because, they are super bright and maximum light's run time is about 8 to 12 hours. So, they can illuminate your outdoor space whole night.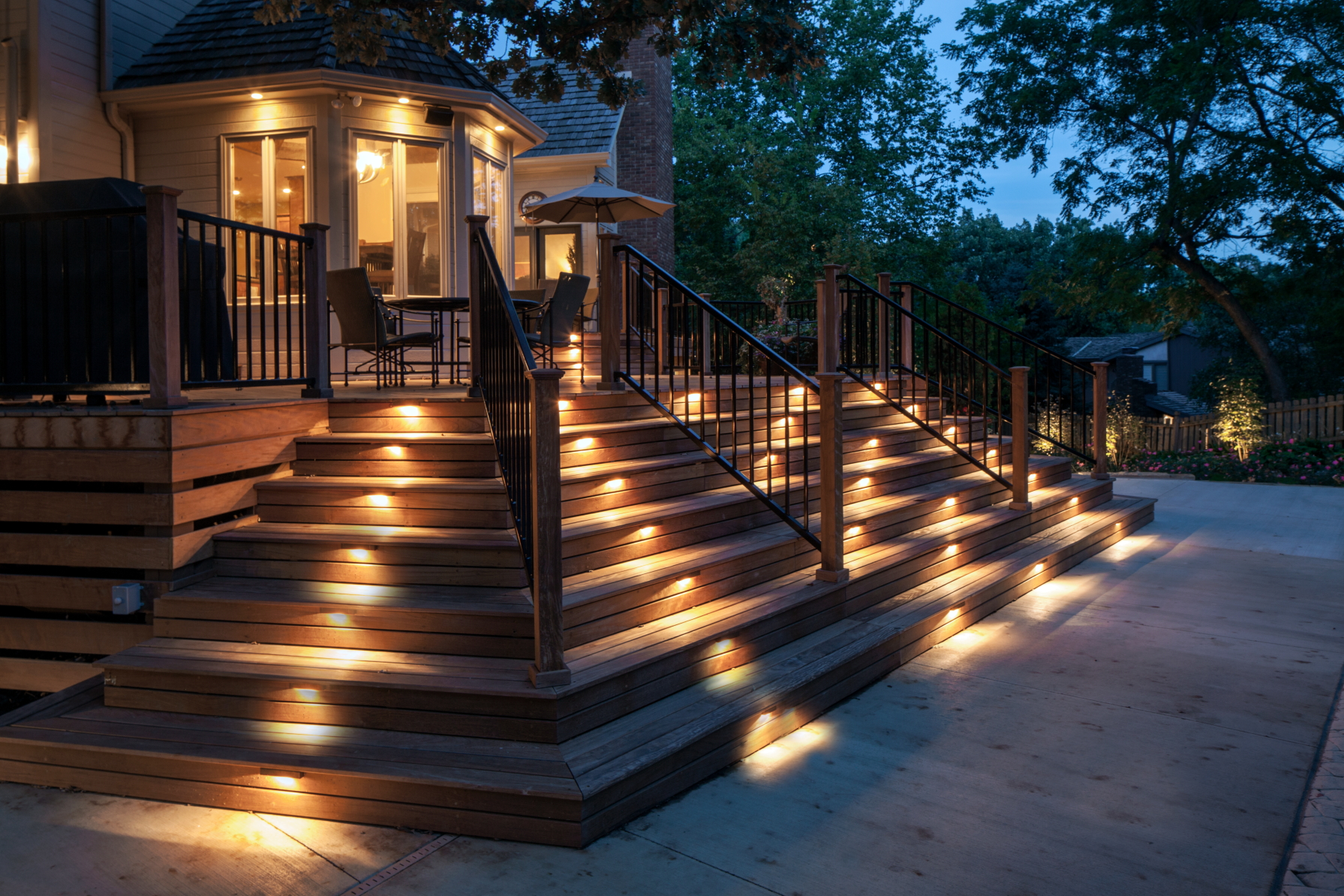 Security
If you consider your home a safe haven, think again. Darkness attracts burglars. Landscape lighting is a great deterrent to thieves who thrive under the cover of darkness. If you want to increase the safety of your property, make sure your home is lit up.
Proper lighting draws attention to your house which gives you and potential neighbors greater surveillance if someone tries to break in. Also, landscape lighting allows you and visitors a better view of the area after dark.
Visual Appeal
There is no doubt that a well-lit yard can have an incredible effect on the curb appeal of your home. With proper lighting, you will be able to see the beauty of all your hard work in your landscape and garden.
Landscape lighting adds visual appeal to a home or business in so many ways. It can give you an attractive ambiance at night, draw attention to a certain area of your property, and even serve as a safety light if you install motion sensors on them.
 Adds Value
If you're like most homeowners, you want to make sure your residence is worth as much as possible.
Landscape lighting is a great investment for anyone who wants to increase the value of their property. It's also a great idea if you simply want your home to look more welcoming at night.
Final Thought
There is nothing more relaxing than basking in a warm, outdoor space after a long day's work. If you have a home that features an expansive backyard, or a home that has minimal indoor lighting, you may want to consider adding landscape lighting. There are several types of landscape lighting options to choose from, and it's important to select the right kinds of lights for your space.