When you move to a new country, it can take a while to adjust to your new lifestyle. Aside from the obvious difficulties, such as language barriers and culture shocks, it takes some time to settle into a new pace of life. Moving abroad is a fantastic opportunity to experience personal growth and push yourself out of your comfort zone. 
If you're thinking of making the move or you're already in the process of moving to a country, you have come to the right place. In this blog, we will share ten of our best tips and tricks to make any new country instantly feel like home. Keep reading to find out what they are… 
Prep Your Paperwork 
There's a lot of paperwork involved with moving to a new country. So, whether you need to file your visa, sign insurance policies, or get your lease sorted, it's recommended that you do so before you land. Depending on the country you are moving to, these requirements will be greater or smaller. If you're not sure what is required, we recommend you reach out to the local embassy. 
Get Your Logistics Sorted 
Just as important as sorting out your paperwork is getting your logistics in order. How will you get there? Where will you be staying? Do you have health insurance for traveling abroad? These are all important questions that you should know the answers to. This step is extremely important as it will save you many headaches. 
Finish Unpacking
Once you (and your items) have arrived at your destination, we recommend you fully unpack. Living in a half-unpacked home can feel stressful and unwelcoming. Take the time to make the space feel like your own and finish unpacking. This way, you can start getting used to your new living arrangements.  
Learn the Language 
Learning the local language will always be an advantage. Even if your native language is widely spoken in the region, it never hurts to learn some of the basic lingo. This will help you familiarize yourself with the locals. You can even make some new friends by joining conversation classes. 
Get Into a Routine 
When everyday is different and chaotic it can be difficult to feel like you are at home. Try to get into a routine that you enjoy and helps you get outside of the house. For example, you can get your work and errands finished in the mornings and spend the evenings exploring a new area of town.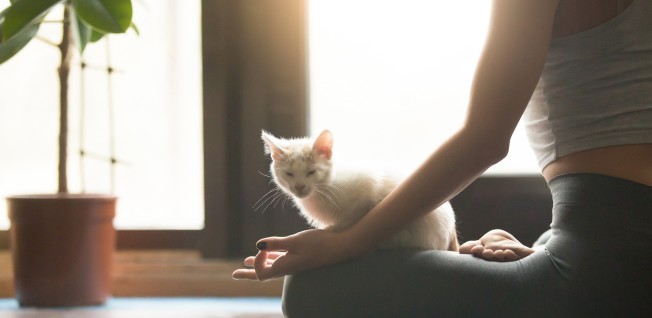 Meet Your Neighbors 
Neighbors often get a bad reputation, however, when you're living alone in a new country, it never hurts to make a friend nearby. Knock on the door and introduce yourself to people in your building or on your street. If you want to make a great first impression, make sure you don't show up empty handed.  
Bring Some Trinkets 
You may be starting a new chapter of your life but that isn't to say that you can't pack some trinkets from the past with you. Pick one or two items that remind you of home and bring you comfort. This could be some framed images of your friends and family or perhaps a cozy blanket. 
Find Food from Home 
Sometimes all you need to cure your homesickness is a hearty meal that reminds you of your country. Try to find some international supermarkets and find out whether they stock your native ingredients. If worse comes to worst, you can always look online or ask a friend from home to send you a gift basket.
Reach Out to Expats 
No matter where in the world you are, there's bound to be a group of expats in the exact same boat as you. Thanks to the Internet, you can simply search online and find tons of groups with expats living in the same country or even city as you. Don't be afraid to ask for advice or even strike up some friendships. 
Practice Your Hobby 
Another great way to make friends in a new area is by practicing your hobby. If you enjoy sports, why not join the local team? You will easily make some new acquaintances. For those who don't have any hobbies, this is your sign to get out there and find one. 
Understandably, some days will be easier than others. People that move abroad often experience a few months of homesickness or a short honeymoon period until the dust begins to settle. You'll only get a feel for how your new life will be after a few months of your move. So, if you're still a bit agitated about the transition, don't worry, this is completely normal. Give yourself time to relax, take on board our tips, and we guarantee you'll have the adventure of a lifetime.