So, you've been shopping for a home, but none seems to click with what you want. This one has a small living room, that one has an overly large master bedroom without a walk-in closet, and the other one doesn't even have a patio.
It's no wonder why some people just prefer building their homes from the ground up. Whether you're fantasizing about a spare cinema room or have always dreamed of having a two-story home, building from scratch will ensure that you'll have that dream home you've always envisioned.
Unfortunately, building your home from the ground up isn't a walk in the park. It's a terrifyingly messy and confusing process if you're not prepared. Massive projects, like home building, come with several problems and headaches. So, keep an eye out for these project-ruining mistakes and pitfalls. 
Here are some of the mistakes you must avoid—at all cost—when building your dream house from the ground up:
Choosing A Cheap Or Wrong Builder
Your hard-earned money and future home are at stake. You have to hand over your dream home into the hands of a total stranger you trust to make it into a reality. And, you'll be dealing with them for the next few months or even a year. 
With that said, you need to make sure that the contractors and builders you choose are reliable and capable like, https://www.jabconst.com/, if you're ever in Southeast Idaho. They've been building since 1995 and are among the leading residential home builders in the area. 
When considering a builder, make sure to ask for a photo of their past work, or, if possible, go to the physical location of their work. A real standing building is like a testimony for their credibility. Look for online reviews or visit their office. Ask for referrals and talk to their previous clients. A reputable builder won't think twice about providing you with their past client contact information to vouch for their services When considering a custom home builder
In addition, you shouldn't choose a builder or contractor just because they're enticing you a 50% discount on their work or urging you to immediately sign for their services at a much lower price than the usual price quote. 
Also, if you sense any friction with your builder, whether you feel they're too arrogant or not listening to your needs, then go look somewhere else. As mentioned before, you'll be working with them for months to a year. Being uncomfortable with how they work may create more issues and problems in the home building process. 
Not Having A Contingency Fund
When you're building a home from scratch, one of the first things you need to determine is the cost so you can budget properly. You might know what to expect financially, but, even with the best-laid plans, something will always occur that's not accounted for in your original budget. This can be quite problematic if you don't have a contingency plan set up. Having a contingency fund can help pay for those unexpended costs and expenses during the home building process. 
The amount of contingency funds you should set aside is, ideally, 20% of your overall construction budget.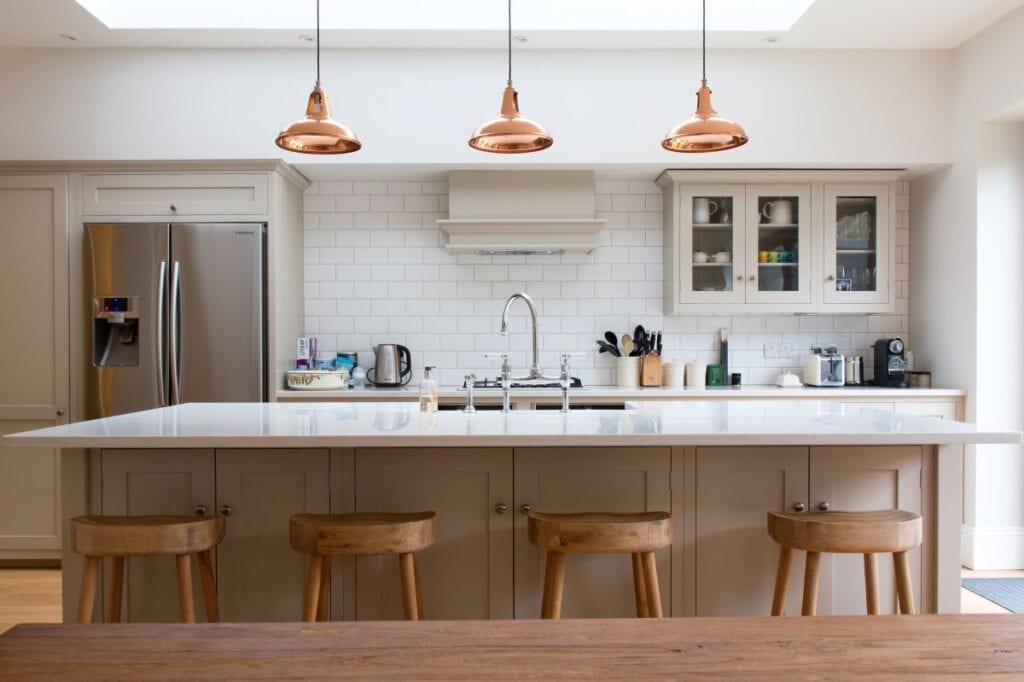 Not Preparing For Permits
Getting the green signal for home construction can be a headache and time-consuming. If you have the option to assign this job to your contractor, then you're saved. Otherwise, you'll have to deal with possible long lines of applications, getting approvals from different government offices, as well as inspection schedules, which can be quite frustrating.
So, make sure to prepare your documents in order to move things quickly. Research on what permits and requirements you ought to take care of. Building plan approvals, attested approved layout papers, applications of electricity supply, no-due-tax land certificates, and everything else must be kept in hand. 
Also, be prepared to pay a stipulated fee for every process, permit, or inspection related to the approval of your home construction. And, remember to never, ever start with the groundbreaking ceremony without securing all the necessary permits if you don't want to pause your home construction before the cement is even poured or your local government giving you a fine, which can cause leakage in your budget.  
Having Excessive Change Orders
Realistically, changes will occur during construction. However, change orders are usually the result of a lack of common understanding of your build print and options. 
Detail review and upfront planning can help in avoiding change orders. But, when they do occur, make sure that you give the approval before the implementation of changes, or that they don't become too expensive or overwhelming.
Don't be shy to ask about details regarding any change order that your builder presents. Ensure that you get it in writing before any work is performed. 
Poor Space Management
Having a small home doesn't mean living in a congested one, or having a large home doesn't always mean a functional and spacious one. It's all about how well you use the current space without the actual living area being compromised. You need to resolve any space issue, no matter how small, in the design phase right away.
Your storage spaces, a display unit, or that crockery cabinet should be well-placed to prevent these from eating up space. In general, your dining room and living room should be located on the southwest or south side of your home, offering ample light. Plan the positions of your windows and doors accordingly.
Consider dividing your home into zones. Family baths, kid's bedroom, master bedroom, and play areas are often considered the night zones. Day zones consist of the dining room, kitchen, living room, office room, bathrooms, and guest bedrooms. 
While you can add an extra room for a home gym or even a cinema room, plan for it so it can be easily transformed into a kid's playroom or a guest room as needed. This way, it doesn't become a dumping ground in the long term.
Finally, there should be easy communication zones so that family members can feel connected.
Conclusion
These are just some of the common pitfalls to watch out for when building your home from the ground up. Unless you've done it before, building your home from the ground up can be a challenging and frustrating process. But, by understanding and preparing for these common mistakes, you can ensure a smooth and less stressful home building process.