The floor of your home plays an important role in defining the overall aesthetic of your home. There are various flooring options available for homeowners, and they can decide the one they find fit for their needs.
Most people who prefer long-lasting and stylish options go with hardwood flooring. Although installing hardwood flooring is a costly option, the price is affordable if you keep its benefits in mind. Keep reading this article to find out why people pick hardwood flooring over engineered flooring or other options in the market.
1. Long-Lasting
When installing something new in your home, you should always go for durable and long-lasting options. Hardwood flooring is easily the most durable option present in the market. Hardwood flooring can pass the test of any homeowner as it's resilient to general wear and tear. This flooring can hold the warmth for a longer time and provides superior comfort along with durability.
We rely on furniture made of wood, so why not install wood flooring instead of other options? Some experts consider engineered hardwood flooring better for homeowners looking for increased durability and a better style.
2. Easy to Maintain
Floor maintenance is a regular part of home maintenance, so while choosing the flooring for your home, you have to look for the option that requires extra care. Hardwood flooring is the easiest to maintain compared to vinyl flooring, carpeted flooring, or any other option.
Cleaning a carpet is a complete mess if your kid spilled some coffee on the floor. Removing liquid spills and removing dirt on a hardwood floor is effortless! Hardwood flooring on the other hand doesn't require you to buy any special cleaning chemicals, and you don't have to spend hours maintaining it either.
3. The Hygiene Factor
Proper hygiene is not easier to maintain with flooring options like carpet flooring. Carpets provide the breeding ground for tons of bacteria and viruses. Cleaning carpets is not easy either, and you will face dust, mites, and insects if you stop cleaning the carpeted floor. Carpets are not good for people with allergies either, as allergens can easily stay on carpets.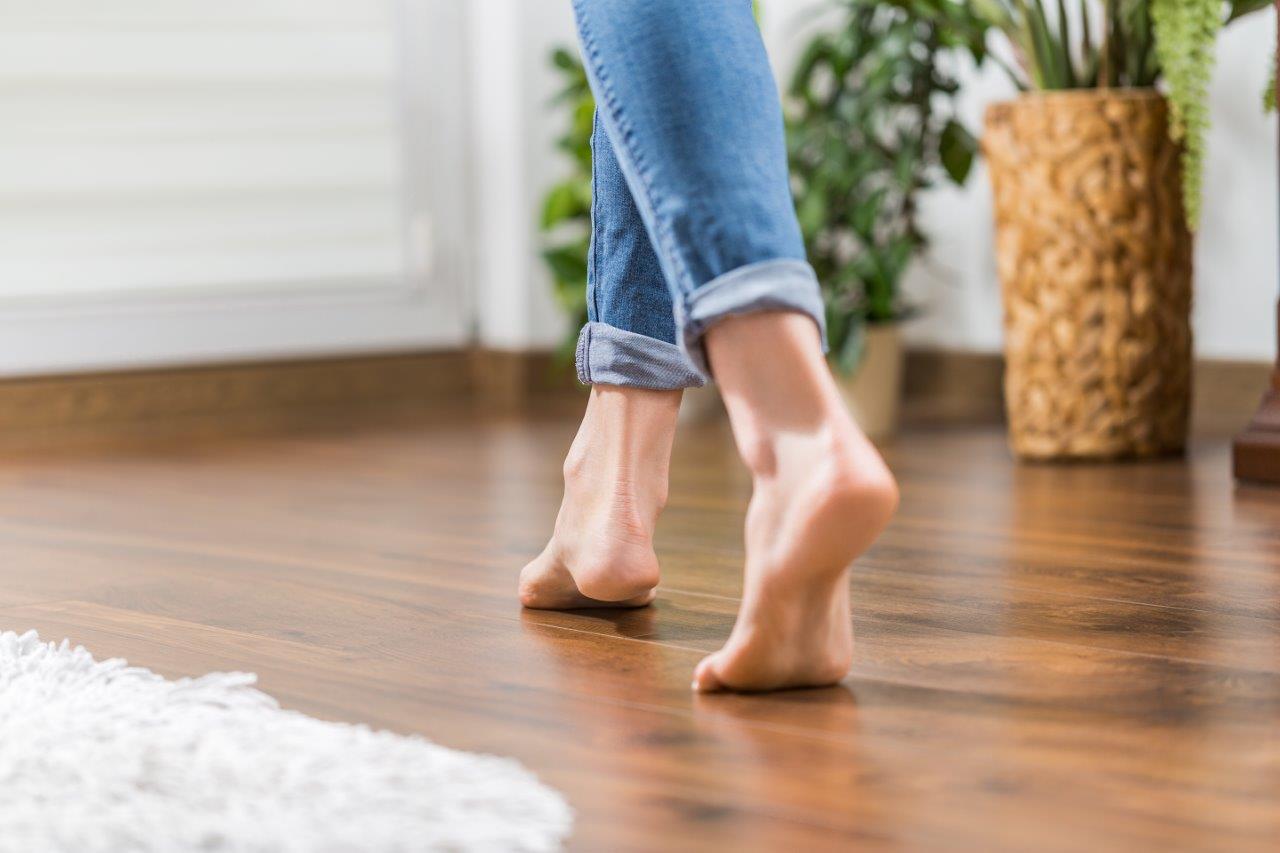 The superior simplicity of cleaning hardwood floors makes them a hygienic option for conscious homeowners. Using a brush, a soft cloth, and some water, you can clean up everything on the hardwood floor. This ensures you don't compromise on your health.
4. Matchless Style
Keeping up with the latest home flooring trends is a costly thing to do. Many trends come and go with carpet flooring, vinyl flooring, and tile flooring. If you are habitual of changing the interior of your home according to the trends, you will have a hard time maintaining your budget.
Hardwood flooring, on the other hand, is a great option that has proven it's a timeless style of the centuries. Wood flooring looks amazing with any indoor aesthetic and has been the choice of millions of people. And don't worry; this trend isn't going anywhere anytime soon.
5. A Solid Investment
You have to ensure that your home is in perfect shape if you plan on selling it in the future. Considering the different flooring options available in the market, you have to pick one that's not heavy on your pocket but can provide amazing value over the years. Your decision to install hardwood flooring can prove to be an amazing investment in the future.
Hardwood floors are easier to maintain, stay solid over the years, and look fresh even after a decade. Your potential buyers will know that you have taken good care of your home if you install hardwood flooring.