When it comes to period properties, there are countless opportunities to enhance the original features of the building. Whether you own a Victorian, Georgian or an Edwardian home, these properties are overflowing with beautiful details, character, and history.
If you are able to allocate some of your time, budget, and DIY skills, you will be able to restore the property and respect the heritage of the home by magnifying its authentic beauty.
Not only will this make your home more aesthetically pleasing, but your hard work will also increase the value of the property. So when the time comes to sell, you will see a healthy return on investment.
In fact, research by Zopa found that the average home improvement would increase the value of a home by 9% or nearly £24,000. So if you are considering purchasing a property to renovate, or you are thinking about refurbishing your existing home, your time and efforts will certainly be rewarded.
With that said, here are our top five techniques you could try out to enhance your period property features.
1. Install Traditional Column Radiators
Period homes are known and loved for their high ceilings, large windows and wooden flooring. These features are all beautiful to look at, but the combination can also lead to cold, draughty living spaces. So it is important to ensure that the heating system is powerful enough to keep your home at a comfortable temperature. Especially in the frosty winter months!
A great way to solve this problem is to install traditional column radiators or cast iron radiators. Whether you opt for chunky steel columns that heat up quickly, or real cast iron that retains its heat for long periods, column radiators are powerful heaters with high BTU outputs to keep your lovely period home cosy and warm.
But when it comes to heating, radiators are far more than purely functional features. With timeless vintage-inspired designs, traditional column radiators are perfect for complementing ornate period features and creating an authentic Victorian-era look and feel.
These charming radiators have such a presence that they provide beautiful focal features for any room in the home and the traditional design is far more suited to period properties than uninspiring, boxy white convectors.
If you are lucky enough to own a property with original cast iron radiators, you could speak to a specialist and try to repair them instead of replacing them. With some TLC, the original radiators might work wonderfully and what better way to enhance the period features than keeping hold of the original details!
2. Fix Up Flooring
Most period properties are blessed with beautiful wooden flooring. You might have to dig deep and remove several layers of old carpet and materials to reach the original boards, but if you find them it will be worth it!
Of course, original flooring has lived multiple lives in old period properties, so it will most likely need some care and attention to bring it back to life. To revive your original flooring, you will need to sand, stain and seal the surface in your preferred finish.
In some properties, a few of the original boards may be too rotten to restore. Or, they may have been cut by tradespeople for different projects in the past that don't fit your requirements.
If that is the case, you may need to replace some of the floorboards. Using reclaimed floorboards is the best way to try and recreate the authentic look and feel.
The great thing about restoring original flooring is that they complement both modern and traditional style interiors. Plus, they are such popular design features these days, if you put the work in now, future buyers will certainly see the value in it!
3. Care For Cornicing
Cornicing is the exquisite decorative plaster that many period properties feature that runs along the section where the ceiling meets the wall. Whether you want to restore original cornicing or install new, these elegant details are sure to enhance the bones of the home.
If you are lucky enough to own original cornicing, specialists can help fix any cracks or damage and restore it to its original beauty. But, if your property no longer features the original cornicing, moulded reproductions can look just as good as the authentic details.
4. Save Sash Windows
Another fabulous feature that period properties are known and loved for is sash windows. Sash windows feature beautiful wooden sliding frames and an elegant slim design.
Nowadays, for energy-efficiency, most properties have been fitted with modern uPVC double-glazed windows to minimise draughts.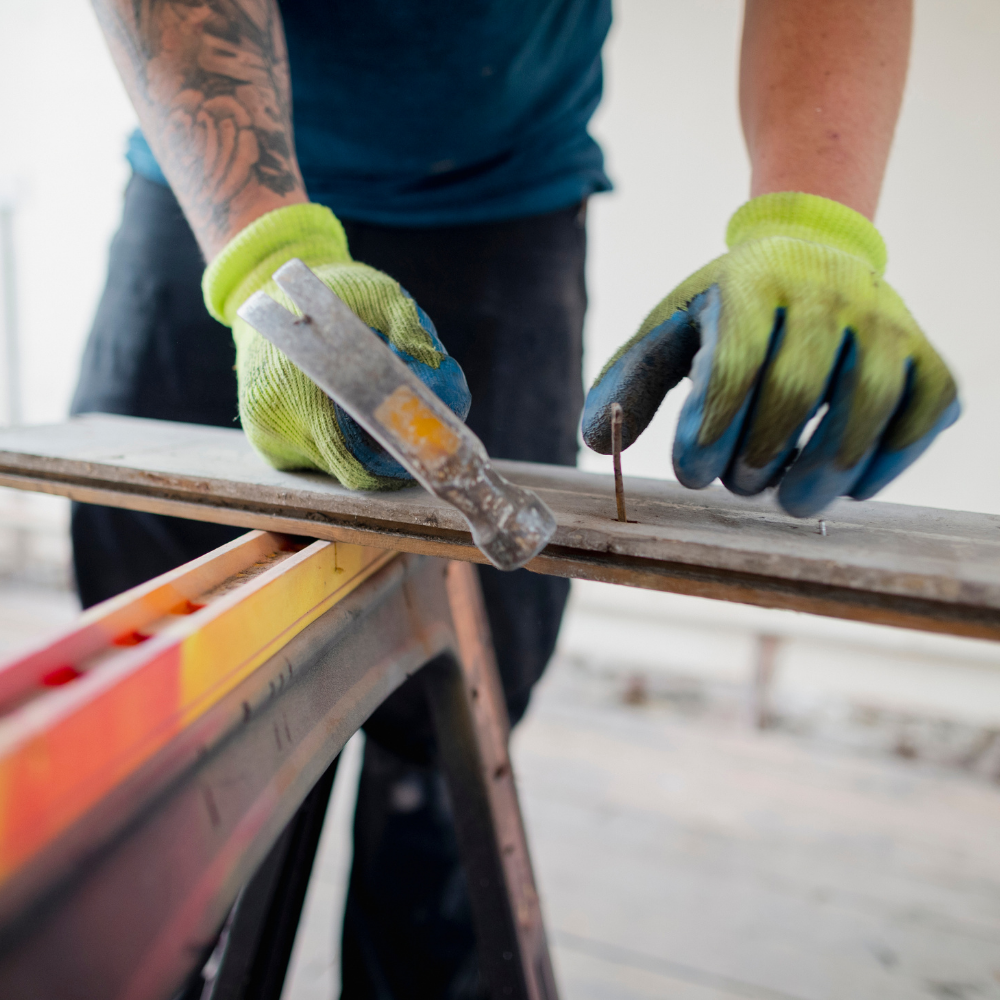 But if you dream of ditching the plastic and recreating the original feel, sash windows are now available with double glazing. Perfect for combining classic design with modern functionality.
5. Showcase Stained Glass
Last but certainly not least, our final tip to help you enhance your period property is to showcase stained glass. Beautifully detailed, colourful stained glass became a popular design feature by the end of the 1800s. Taking inspiration from church decor, stained glass soon made its way into the home in the form of front doors and windows.
If your property isn't blessed with beautiful stained glass, you might be fortunate enough to find a Victorian stained glass door in a salvage yard. But with the development of authentic period reproductions, you can recreate the look quite easily with some new glittering stained glass.
Conclusion
We hope that our top five techniques have given you some inspiration to kick start your period property renovation. It may seem like a challenging project, but with enough time, DIY efforts and professional help, you can definitely bring back the original beauty and character of the property and enhance the authentic features. Not only will this leave you with an exquisite home, but the long term added value will certainly be worth it too.