Older homes offer historic charm while newer ones boast energy efficiency and safety. Most older homes are spacious and have interesting architectural elements. However, they often lack energy efficiency and safety. 
When not careful, energy bills in older homes can be pretty high. Additionally, many safety hazards pose a threat to residents. Luckily, you can have the best of both worlds by updating with a few energy-efficient and safety upgrades. Here are six of the best:
Replace the HVAC
An old or inefficient HVAC system wastes a lot of energy and money. Replacing it with a new, energy-efficient model will reduce your carbon footprint and save you money. Look for an ENERGY STAR-certified model to be sure you're getting the most efficient option. For quality HVAC installation, contact a professional. 
The experts will inspect your home and offer suggestions such as duct sealing to improve efficiency. They also help you choose an appropriately sized model for your home. The result is improved efficiency, a comfortable home, and reduced repairs.
Install New Windows
Installing new windows is one of the best ways to improve your home's energy efficiency. Older windows are drafty and single-paned, doing little to maintain the required temperatures. New windows are more energy-efficient, thanks to advances in technology. 
The windows are easier to clean and operate than older ones. Older windows pose a safety risk when not properly maintained. Cracked or broken glass can fall out and cause injury. 
Upgrade Your Electrical Panel
The electrical system needs an upgrade if your home is over 50 years old. Outdated wiring and circuits can't handle the demand of today's electrical needs. They're also a fire hazard. 
Upgrading to a new electrical panel will ensure your home handles the demands of your electrical appliances and gadgets. As you complete the task, check whether the wiring throughout your home needs a replacement. Old aluminum wiring isn't as safe as copper. 
Add Insulation
Adding insulation is one of the most effective ways to make your home more energy-efficient. Many older homes don't have enough insulation or are in poor condition. Check the attic, walls, and floors for insulation.
If you find any bare spots, add more. You can also upgrade the insulation in your home by switching to a higher R-value. This number indicates how well the insulation resists heat flow. The higher the R-value, the better the insulation.
Replace Old Doors
Just like windows, doors play a significant role in your home's energy efficiency. Older ones are often drafty and made of materials that don't insulate well. Replacing them with new energy-efficient doors keeps your home comfortable and reduces energy consumption. 
Look for doors with a high R-value and weatherstripping to prevent drafts. You can also upgrade your doors for safety. Replace old locks and doorknobs with new ones that are more secure. Adding a peephole or doorbell camera gives you an extra layer of security.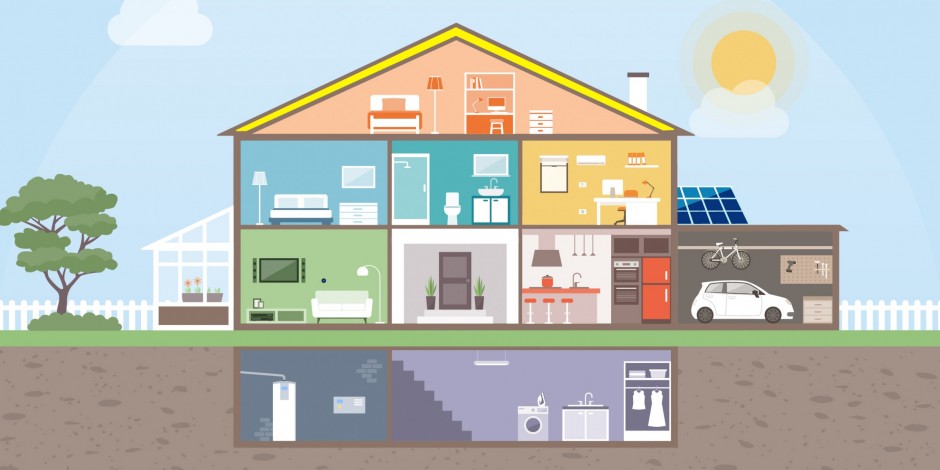 Install a Smart Thermostat
A regular thermostat wastes a lot of energy because it's sometimes inaccurate. You either have to keep readjusting it or put up with an uncomfortable home. Smart thermostats are more energy-efficient because they learn your heating and cooling preferences and adjust accordingly.
The thermostats allow you to control your home's temperature from your smartphone. You can make changes even when you're not at home.
The Result is a Comfortable, Energy Efficient Home
Your older home might require more attention at the start, but when well maintained and upgraded, it's as comfortable and efficient as a new home. The upgrades improve your home's energy efficiency, safety, and value. They also make your home more comfortable to live in. If unsure where to start, contact a professional for an energy audit. They can assess your home and recommend the best upgrades for your needs.