Identify the leaks or physical damage in the pipes, check the water pressure, make sure the drains are unclogged and conduct regular maintenance.
It comes with no surprise that every property will have its plumbing system. The difference is between the plumbing system of private or residential properties and commercial properties.
If there is an issue with the residential plumbing system, residential plumbers can be called any time, even on weekends to deal with the issue at hand, but that is not the case with commercial plumbing.
When an issue occurs, a plumber needs to be called during off-hours, when there is no one present in that commercial building. As you can understand there is an issue of time, where even in some serious cases, effective measures cannot be taken in time.
But there are some steps you can take to make sure your plumbing system is working properly. In this article, we are going to discuss some measures to keep your commercial plumbing system in check.
1. Notice If There Are Any Leaks
Leaks can be a huge problem if not attended to at the earliest convenience. If you find any taps or the showers leaking water, this can be a red flag that there might be a leakage in the system.
If it continues, you might have to put up with a huge water bill and you will not even realize how the bill was so high. Unfortunately, there are more than just one problem.
Leakage in pipes leads to the pipeline being unstable. If the leak is not fixed in time, the whole pipeline might break down and might result in an internal flood.
A good way to ensure that this does not happen is to check if the dripping does not stop even after tightly shutting the faucet.
If yes, then it indicates there is a leak somewhere, and call the plumber as soon as possible.
If your building is anywhere in DC Maryland and Virginia then you can contact the alexandria plumber to have a professional plumber take a look and fix any plumbing-related issues.
2. Check The Water Pressure
This is another way of determining if there are any issues with the plumbing system.
Low pressure means that the water flow through the sinks, taps or the shower is not what it should be. Slow flowing water indicates that something is stuck in the pipeline and blocking the water from flowing freely.
A good way to check the water pressure is with a pressure gauge. These gauges can help you determine the water pressure, by which you can determine whether or not to immediately call the plumbing service.
3. Find Out If The Drains Are Clogged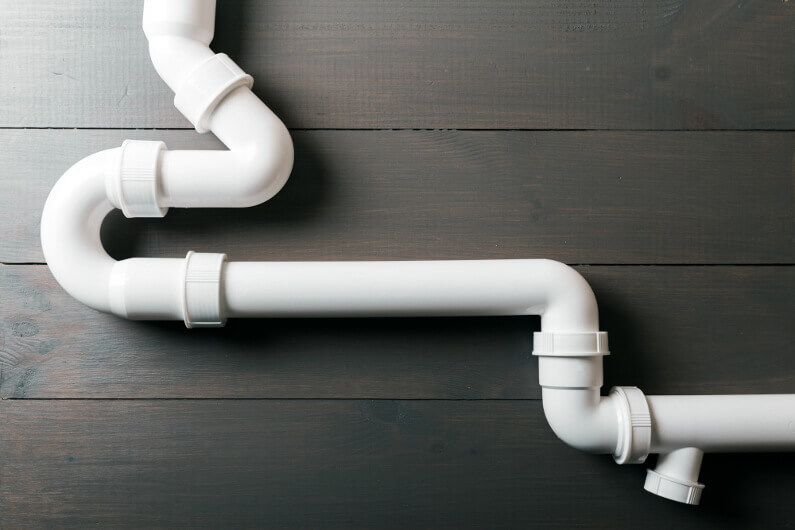 A good plumbing system must have a good drainage system. The last thing you want is the dirty water going down the drain getting clogged and coming back up. That is disgusting and certainly a hazard.
If a drain is clogged, the water will also accumulate in the hole and not go down the drain which is not pleasant at all.
Although some clogged drains require you to call the plumbing service, you too can solve these problems by mixing white vinegar with warm water and pouring the mixture down your drain every 3-4 months.
If this still does not work, then you can think of calling a plumbing service.
4. Take Preventive Measures
You can check for things that damage can your plumbing system like if a heavy object or other forms of dirt are going down the drains, those can either damage your pipeline or clog the drain. Silent signs like sewer odor or dirty water are also signs of plumbing issues
Preventing these from going down the water line can prevent unforeseen issues.
Another step to take is hiring a professional plumber who can inspect your plumbing system once or twice a month and fix any issue at an early stage.
5. Check-In With The People Working In The Building
The main purpose of a commercial structure is that those who are using it and working in it are satisfied. A damaged plumbing system will make the washrooms unusable and will cause the occupants extreme discomfort.
And who would better understand the issues about bad plumbing system than those who are present in the building?
So, regularly check with the people to see if there is any problem with the plumbing system. If so, check if it can be fixed manually. If not, call a plumbing service.
6. Contact Repair services
It may not always be possible to prevent every issue that shows up.  Damaging your pipeline, clogged drains, blockage in the water flow, or even frozen pipelines are a few things that only the experts can handle.
That is why you need to have regular maintenance and repair service enlisted. This service will regularly check for damages in the plumbing system and even install a new pipe in the whole building if necessary.
Sure it will present a temporary hardel, but leaving things without fixing them will only cause more problems.
Just like home inspections, regular plumbing inspections can save you a ton of money that you would otherwise have to spend on issues that might have been preventable with timely checking.
Final Thoughts
A good building must have a good plumbing system before anything else. No one wants their shower or faucets to leak water, or have dirty water coming out. Walls and roofs can also get wet and soggy because of a broken pipe. This will not only harm the reputation of the commercial building but also will cost a lot of money to fix.
To prevent this from happening, you regularly need to check for issues in the plumbing system and fix them at the beginning. Being ignorant of this will only cause more trouble, and hopefully, this article has shown you some methods of solving commercial plumbing issues.