You're about to have a home inspection, but are you really ready? It's no secret that having a home inspection can often go wrong. But if you take the right steps before signing on the dotted line, your chances of having a successful showing or inspection will be much higher. In this blog post we will discuss 7 ways to prepare for an inspection!
1. Clean up clutter and remove personal items:
Clutter might make your home look messy, but  it might also create the illusion that you have more room. If your inspector needs to look behind something, they won't be able to find it if there is a mountain of stuff in front of them.
Remove personal items from view during an inspection – family pictures and other sentimental decorative pieces are great for home décor but can make buyers doubt. Removing clutter will not only help with the flow of people through your space, but may do wonders for how someone might feel about living in that space.
2. Make sure all the appliances work properly:
An inspector will want to make sure that your appliances work properly. That being said, you don't want to have an inspection where they find out the stove or fridge doesn't work! Have any necessary repairs made before listing your property.
If you think an appliance might be broken, but not sure if it's worth having it repaired before the inspection – call your local plumber or electrician and ask for their professional opinion.
A home inspector is trained to spot wear-and-tear in appliances that are out of date or have been run without maintenance. A broken appliance can be a deal breaker for potential buyers.
Make sure that the dishwasher is clean inside and out – this will also show attention to detail, which many people look for in an inspection!
3. Check for broken windows or doors, and fix them if necessary :
Broken windows and doors can make your property seem unsafe. If you're not sure if it's broken, or just dirty on the inside, clean them out before an inspection!
If they are broken, contact a window repair company to assess the damage and find a solution for how to fix it – but don't forget that this is a cost that will be incurred when you sell your property.
4. Remove any stains from carpeting or furniture that may be visible during an inspection :
You may have a stain on the carpet or furniture that you think is just visible to you, and not for others. Opting out of getting it cleaned could mean that your buyer will notice!
Remove any stains from carpets and upholstery before having an inspection. If there's no way to remove them without damaging the fabric, opt to replace the piece instead.
Again, do not forget that this will incur another cost when you sell your property – a potential buyer won't have any buyers remorse for stains on carpets and furniture because they know it's something that can be repaired or replaced!
5. Fix any leaks in your plumbing system to ensure there are no problems when someone is looking at your home's interior design.
Leaking water can be a huge issue for homeowners. The inspector will want to make sure there are no leaks in the plumbing system that could result in any problems on their end when they look at your home's interior design.
If you're not sure if something is leaking, it may be best to call a plumber and have them come out and assess the situation.
If a leak is found, contact a plumber to fix it before you list your property for sale. The last thing you want is buyers regret because they can't live with water stains on their new flooring or carpet!
6. Replace light bulbs with LED lights so you can save money on electricity bills!
Lighting is a major component in the mood of any room. If you're looking to save money on electricity bills or just want your home to feel fresh and modern, opt for LED light bulbs instead!
LED lights are more energy efficient so they will use less power than traditional light bulbs. They also last longer, which means that you'll have to replace them less often – meaning that you'll save money on replacing bulbs.
A home inspector will want to make sure there are no light sources that seem dim or dark, so a quick swap of your bulbs may be all it takes!
7. Get rid of pet hair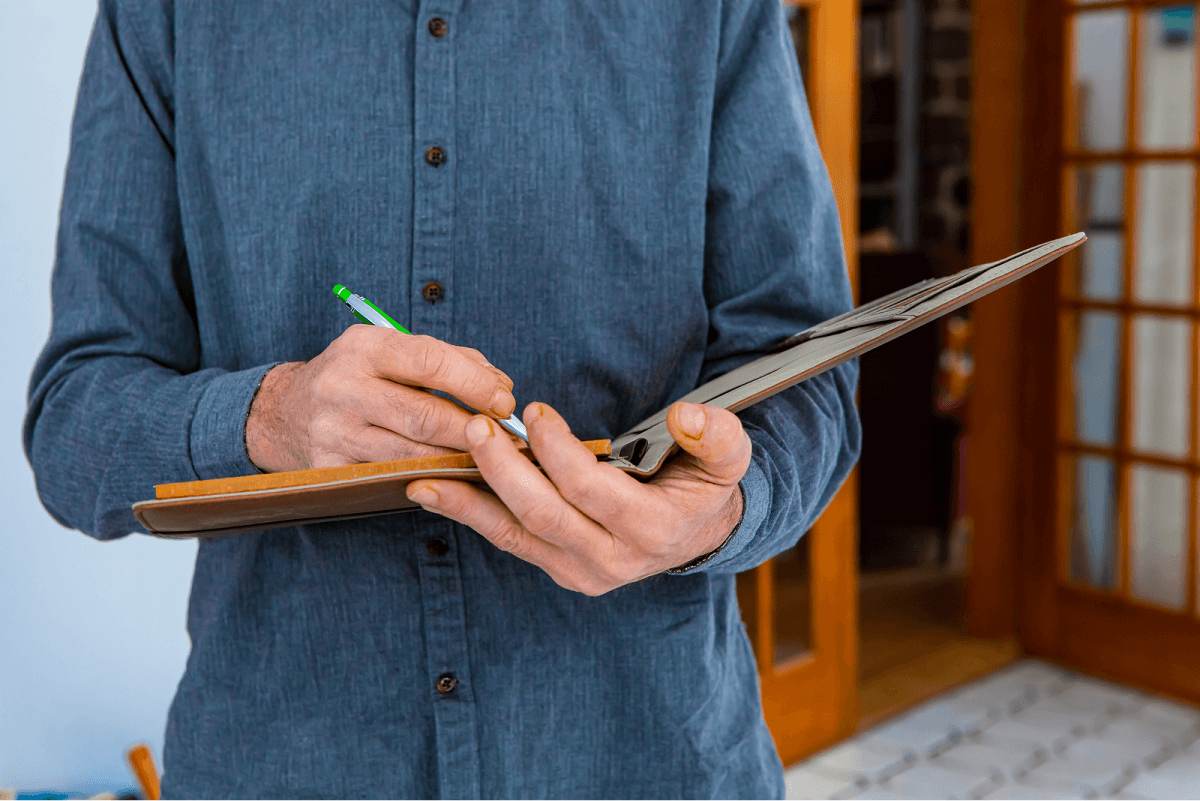 It's not just a problem for people who have allergies! Pet hair can accumulate over time and make your house look dirty even when it isn't!
Summary:
The inspection may be a bit daunting, but all it takes is a little preparation and you'll be ready to go! With these seven tips, you should be able to pass the home inspection and get your new house! Now that you know what to do before a home inspection, it's time to get on it!