Your back keeps you awake at night? It's probably time to change your mattress. Getting a new mattress can be exhausting, but it's something that needs to be done if it's disrupting your nightly sleep. Today, a mattress can be bought from the comfort of your home itself. 
Navigating through different sites, debating between foam or gel, looking for the best size and style for your room. Whether buying your mattress online or offline, we have done some studying and have compiled the best parameters you should check for before you make a purchase. 
Shop online if…
It's a matter of convenience. You might be pressed for time and might not be able to go from store-to-store trying out different mattresses. In such a situation, shopping online will bring great relief. Not only will you get to shop from the comfort of your home, but your mattress will arrive at your doorstep in a few days, with a money back guarantee and free shipping. The drawback of this option is that you'll probably have to get rid of your old mattress by yourself and you'll have to set up the new mattress by yourself as well. There is also the return policy that is attached to most of these products. So if you're unhappy with your purchase, you can always ask for a refund. 
What parameters to look for in a mattress purchased online?
Innerspring
If purchasing an online mattress India , look for what kind of material is used to make the mattress. If the mattress is made of the spring, they will feel more bouncy and firm. Interconnected coils are more sturdy and the individual coils are covered with fabric and can't create a ripple effect when one person moves on the bed. So when shopping online, look for mattresses with springs. 
Firm base
Another good mattress to choose is a memory foam. This option has no spring or less spring and can help relieve you from pain. To ensure the quality is good, look at the density and thickness of the foam. This will tell you if the mattress will sink deep or otherwise. Newer mattresses use different layers of foam. Lighter foam layers are used on the top and the heavier ones are layered below for better support. Websites such as Sleepyhead have a range of mattresses that can help with aligning the spine and distributing uniform pressure throughout the body.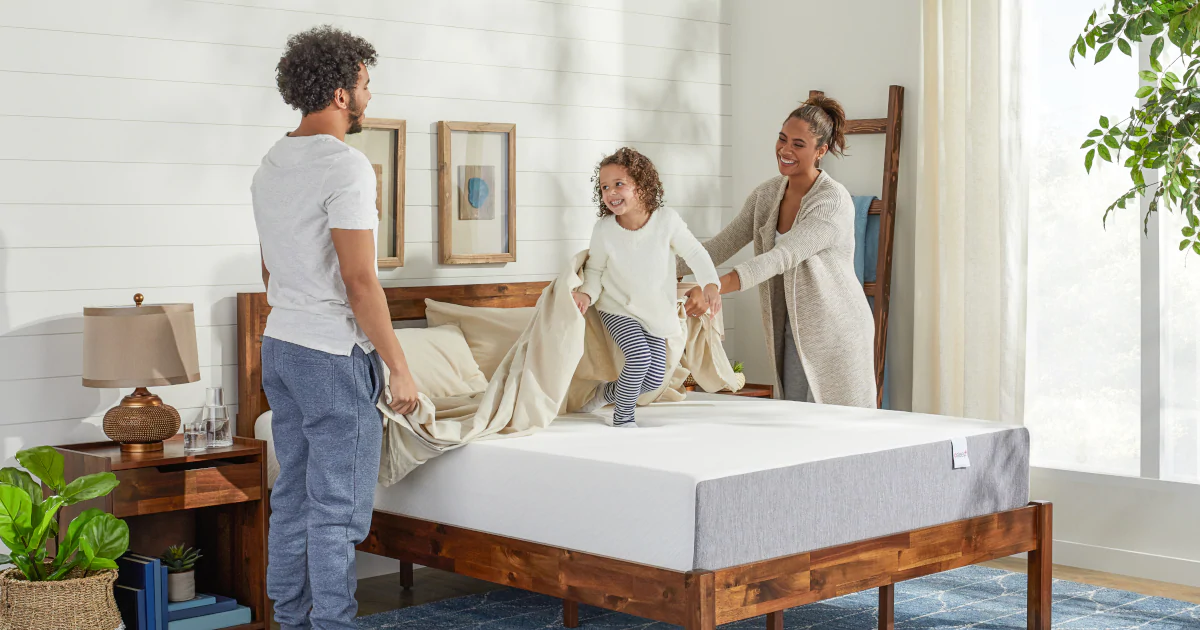 A good top
Spring mattresses have either a foam outer layer or a fiber filling on the inside. The outside is covered in a thick quilt. Although a plush looking mattress might catch your eye, it won't always be firm. The top can compress over time. Buy a firm mattress and quilt it with a mattress topper that can be washed. 
Hypoallergenic
If you're prone to allergies and infections, a foam or latex mattress will work well as they are both antimicrobial and resistant to dust mites and mold. If you pick the inner filled or air topped mattress, ensure a casing is used. You will be able to find allergen-resistant covers. 
Aches and pains
The best type of mattress that can provide you relief from pain is the memory foam mattress. This mattress contours to take the shape of your body and gives relief from back pain. If you already have a firm mattress, memory foam mattress toppers are great and more affordable options that won't require you to change your mattress.
Concerns about chemicals
Foam mattresses usually are certified saying that there are no harmful chemicals used in the foam. Watch out for GOLS certification for latex or Oeko-Tex for other fabrics. 
Online shopping for a mattress can be made easy especially if one site has many options. Visit the Sleepyhead website to check out their wide range of comfortable and durable mattresses.