Since your front door may be designed as your home's focal point, putting more thought into it can help make a great first impression. A sturdy, secure front door not only protects your home from unwanted guests, but against elements such as strong winds as well. It can also help display your style and personality through the use of different colors, patterns, and styles, act as a complement for the rest of your home, or as a point of contrast.
Upgrading your front door boosts your home's value, increasing return on investment (ROI) when it's time to sell. Below are reasons why you should upgrade your front door.
Improved energy efficiency
Thanks to new developments, front door materials are now much more efficient to help keep your home's air warm during winter and cool in summer. Replacing weatherstripping on an old door may not help much, but upgrading your front door can help you access better insulative features, reducing your energy bill. Additionally, a new door ensures a tight seal, improving your home's overall energy consumption. Consider visiting a door store like Doors Plus for advice on the best front doors and their benefits so you can make an informed upgrade decision.
Enhanced home security
An old and weak entry door makes your home an easy target for burglars as they quickly breach. For your front door upgrade, you can choose modern material doors that are hard to penetrate and handle wear and tear. Consider durable materials like steel and fiberglass for your front door and ensure more security features such as locks for an additional layer of protection. This protects your home from break-ins and deters unauthorized entries, enhancing security.
Increases your home's resale value
First impressions are essential when it comes to home viewings. Upgrading your front door boosts curb appeal, attracting high-value buyers. Energy efficiency is a deciding factor for home buyers looking for new homes. A front-door upgrade renders your home energy-efficient, which reduces utility bills and boosts your home's resale value.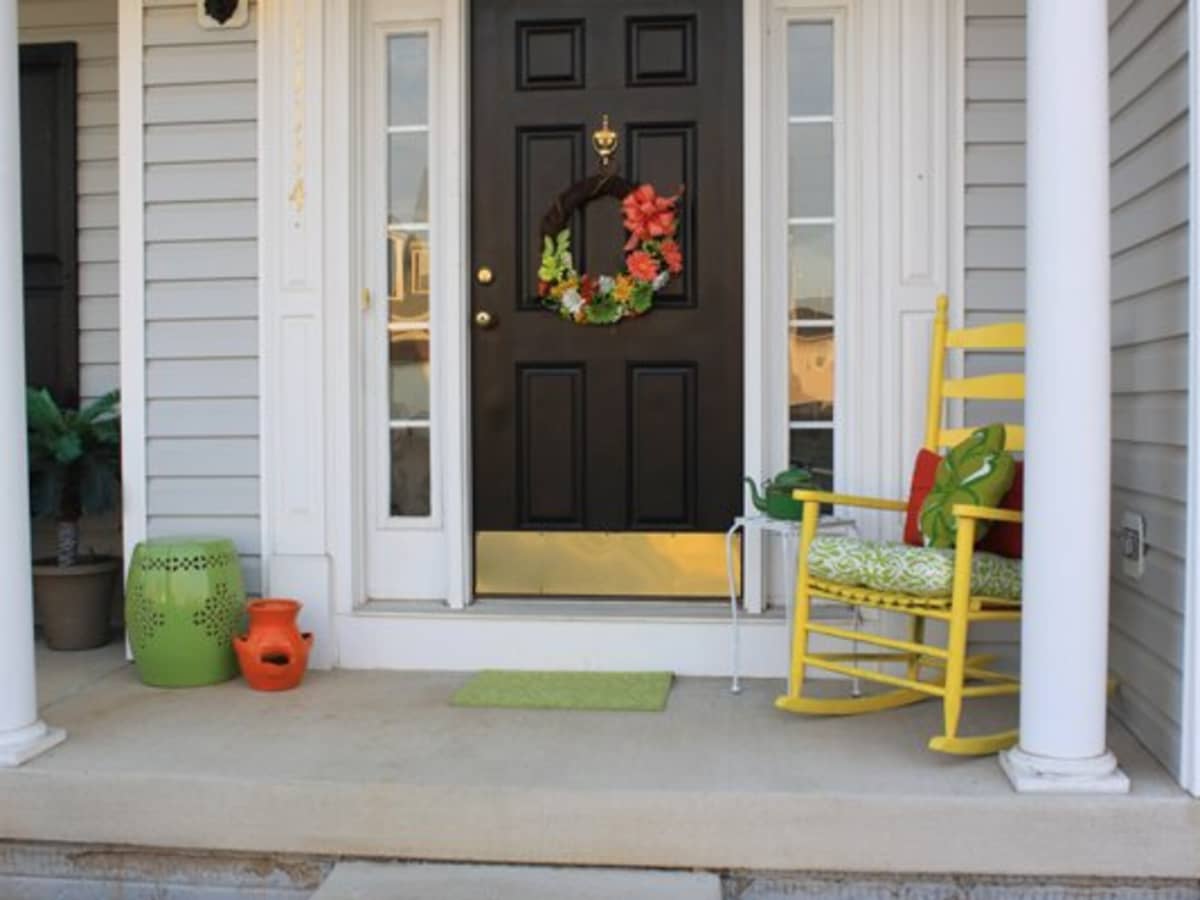 Longevity and maintenance
Do you ever think of your front door when considering home maintenance? Neglecting your entry door may cause it to crack, warp, or become brittle over time, leading to repairs or replacements. Upgrading your door with modern and durable materials like steel and fiberglass ensures longevity and reduced maintenance costs. Additionally, modern doors are meant to withstand direct sunlight exposure and extreme weather conditions without bowing or warping, ensuring durability.
Improved aesthetics
Your front door plays a crucial role in your home's exterior appeal. A plain, worn-out door drags down the entire home's appeal, reducing its value and making it difficult to sell. Replacing your entry door with a new, stylish door boosts your home's aesthetics. You can also go for a unique customized option to make your house stand out. Improved aesthetics leaves passersby and potential buyers curious about your home's interior. Consider shopping around for fantastic front door ideas so you can get one that best blends with the rest of your home.
Damaged or broken front door
A broken or damaged entry door compromises the security, decreases your home's efficiency and comfort, lowers curb appeal, reduces your home's value, and increases utility bills. To determine if you need an upgrade, look out for signs such as cracks, rust, dents, difficult closing or opening, condensation in glass panes. If you notice one or more of the above signs, upgrade your door to enjoy all the benefits it offers.
Improved accessibility
If your entry door is narrow and the threshold is hard to traverse, it may be time to go for a wider option. This makes it easy for you to accommodate baby strollers, wheelchairs, and walkers, allowing you to welcome all kinds of guests in your home. You may also swap your doorknob for a door lever to enable your visitors to open the front door using their elbows. Upgrading your door to accommodate these changes makes your home more accessible.
Reduced homeowners' insurance
Upgrading your front door with a sturdy, durable option makes your home more secure and resistant to harsh weather conditions. While this upgrade may be costly, it lowers security threats, contributing to reduced homeowners' insurance.
Endnote
Front door upgrades protect your home against break-ins, unauthorized entries increase ROI and save utility costs. Consider upgrading your entry door to enjoy the above benefits.