From "we need more space" to "we need a contemporary look with minimalist overtones and hardwood flooring" and everything in-between – interior designers seek to set things straight forartistically clueless homeowners. And with the rising number of homeowners and the growing need to show off, the craze around interior designing is all but dwindling.
The likes of Suzanne Roshan, Gauri Khan, and Twinkle Khanna joining the interior designing fold only serves as a metaphorical cherry on top. So, if you're gifted in the creative department, you can easily exploit this underemployed market by pursuing a career in interior design.
Skills Required For A Career In Interior Designing
If you have constantly heard praises for your decorating choices and have become the impromptu design consultant for your family and friends, interior design may be your calling. But before you take a career leap, here are some other skills you must possess:
An artistic bent of mind
A sharp eye for detail
Management and communication skills
Budgetary management
Knowledge about materials used in interior designing
If interior design is something that you find exciting, but you don't possess some – or any – of the skills mentioned above, there's no need to worry. Everything can be learned on the go, even creativity. To that end, you can embark on your interior design journey by opting for an interior design bachelor degree.
Scope of Interior Designing
 Here's a question for you – do you want your house to look good? Of course, you do! As long as the answer remainsthe same, interior design's scope will continue to expand.
However, there's a growing misconception that interior designers only work on houses.Nothing can be far from the truth. Interior designing is a vast domainfilled with diverse roles.
Let's have a look at some of them.
Visual Merchandiser
If you want something to arrest the heart, it must catch the eye first. To this end, visual presentation and appeal are essential breadcrumbs for luring in the customers –precisely what visual merchandisers specialise in. A visual merchandiser enhances the aesthetic appeal of counters, window displays, walkways, and other in-store display items to beckon customers into furnishing and interior retail outlets.
But that's not it. Visual merchandisers also have to ensure that their design strategies align with the store's target audience, brand, values, and products.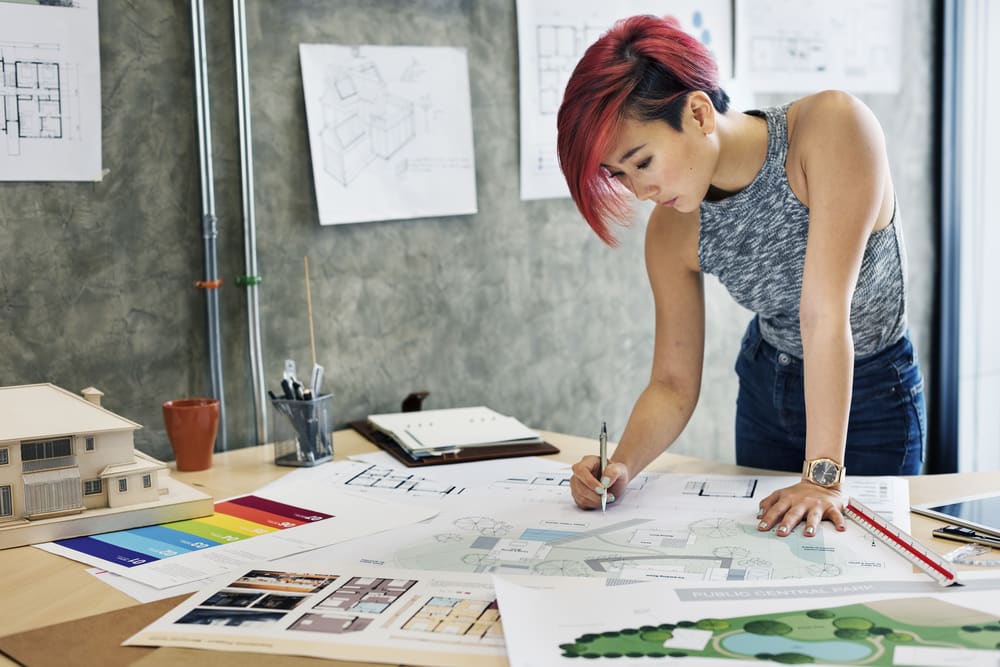 Furniture Designer
Some people look for a beautiful home. Others seek to make their home beautiful. Both of the groups, however, require a visually appealing furniture framework to achieve their goal. Picking the right furniture is essential to achieve the architectural mood you are rooting for – be it minimalist, contemporary, ornate, Mediterranean, or vintage.
If you have a knack for choosing the right timber, there's an exclusive career option dealing with just that – Furniture Designer. From picking the best piece of furniture to fitting it into your budget, a furniture designer makes sure your house always has the right woodwork.
Wedding and Event Designer
A talented event designer can even make the party-giver feel like a guest. Be it a big fat destination wedding or a sweeping corporate event; an eventdesigner ensures each one is a grand affair by taking care of everything – right from the big picture stuff up to the minutest of details.
As such, the responsibilities of wedding or event designersinclude getting in touch with clientsto discuss their expectations and vision for the 'big day', including photographers, caterers, and decorators.
Parting Thoughts
Given the evolving customer tastes and technological advancements, interior designing will continue to remain a dynamic discipline, offering as many career avenues as there are aspirants waiting to grab them.