Concrete flooring is used as decorative finishing in places like indoor floors, driveways, patios, roads, pools, lawns, and many more. This concrete not only adds to the curb appeal of a property but also enhances safety by preventing slips. 
However, these concretes are prone to wear and tear and may become less sturdy with time. Old and torn-out concrete can be unsightly. Fortunately, you can do concrete resurfacing as a repair option for your torn concrete without breaking the bank. 
Here, we will talk about everything that entails concrete resurfacing and repair.
What Entails Concrete Resurfacing and Concrete Repair
According to a concrete company Raleigh NC, concrete resurfacing is one of the most popular ways of fixing damaged concrete. Unlike other processes, it does not involve removing the entire surface of the concrete and replacing it with a new one. 
Instead, concrete resurfacing involves using the existing concrete surface as the base and then the new concrete material is placed over it. This is a cost-effective method because you will not need to spend money on the base of the floor. 
Concrete repair, on the other hand, is a fixing method particularly of hard concrete that can no longer attach because of damages and environmental factors like heat exposure. This repair helps in binding these materials to be functional again for everyday use. 
This is specifically suitable for application in concretes surfaces that are chipped out, cracked, or damaged due to physical forces. Although this method is easy, it requires delicate work to achieve the desired surface and prevent further issues.
Also, the new material must bind sturdily to the concrete for better efficiency of the repair. This is a great option, but sometimes it is best to remove all of the old concrete and have a professional
concrete pumping and concrete conveyor service
pour new concrete.
What are the Components Used in Concrete Resurfacing?
Concrete resurfacers typically comprise a mix of ordinary cement and special bonding agents like fine sands and modifiers. 
Different types of concrete resurfacers are sold independently in hardware stores while others are already mixed. Mixed products are a better choice if you want to eliminate the hassle of scaling the components. 
You can just easily follow the instructions to start working on your damaged concrete. However, the right choice of the concrete mix must be observed. There is a difference between concrete resurfacer and other mix products. A concrete contractor would normally cite this difference for clarification.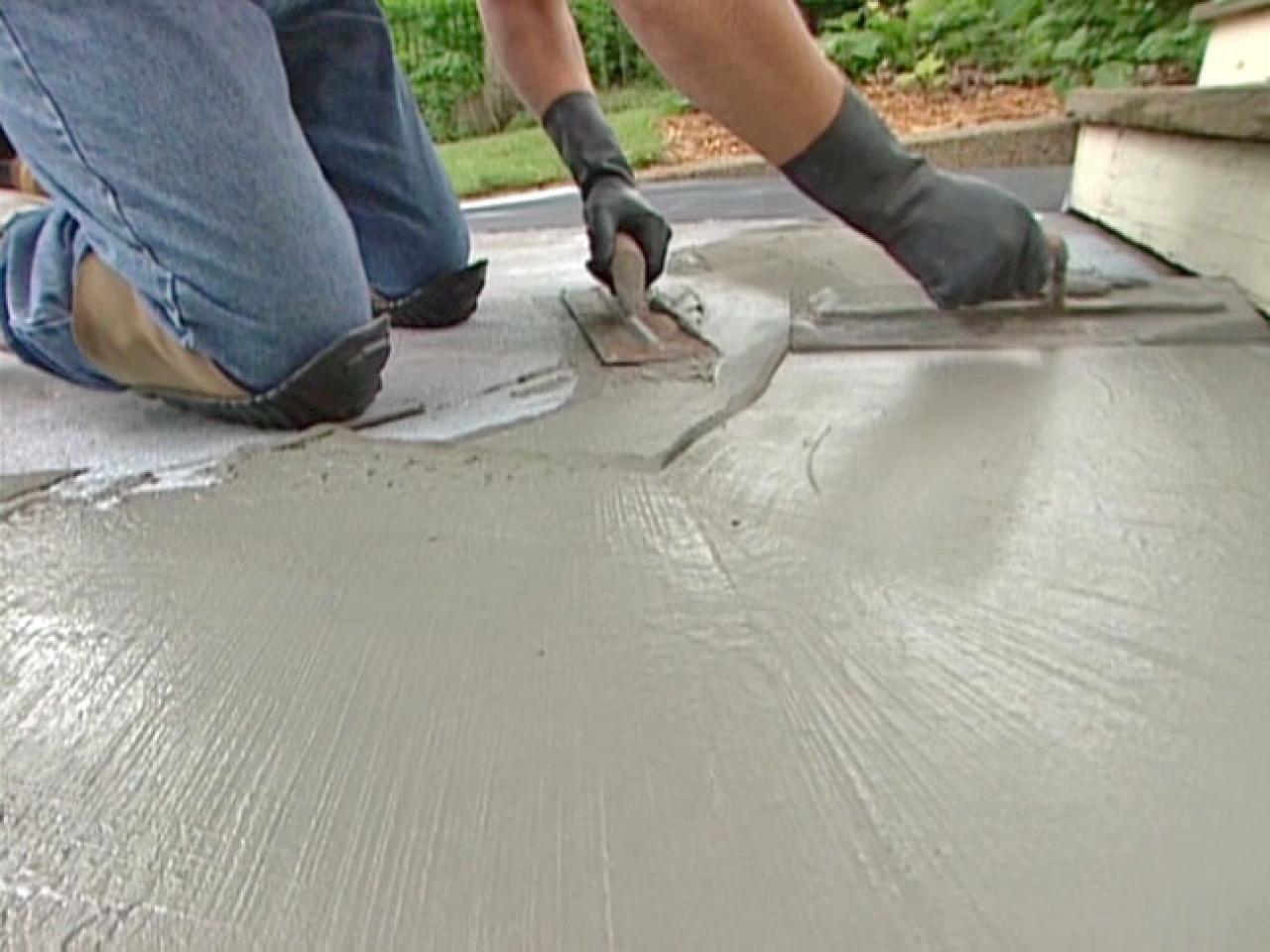 Something else to note is that concrete resurfacer is only incorporated in thin layers, typically about one-half inch thick, over the current concrete surface. . This is unlike the application of most concrete mixes.  So, some of its components might vary from common concrete mixes. 
After application, wait for about 24 hours of waiting time before use. Proper application of the material can prolong the service of the concrete for up to five years. This is because a concrete resurfacer has a total of 4, 500 PSI, which is actually stronger than a concrete slab.
How to Prepare Surface for Concrete Resurfacing 
Proper surface preparation is vital before you undertake your resurfacing project. Here are some for preparing the concrete area for resurfacing.
Cleaning the concrete area involves more than just swiping off dust or garbage littered on the surface. You should do a thorough cleaning. Make sure that you remove any debris and other chemicals attached to the surface such as paints and oils. These substances can affect the result of your new concrete, so it is better to wash them off.
Fills the Gaps of The Damaged Area
Filling cracks on the concrete helps to make the surface even when you apply the new material. It also prevents the formation of new cracks in unfilled areas.
It is not ideal to have the existing surface smooth as it may not bond properly with the new concrete mix. You need to roughen up the existing surface a little bit to improve its grip. To do this, use a grinder or other tools to help you bind the concrete mix to the existing surface.
How to do resurfacing of concrete
For best results, resurfacing is best done by professionals like concrete contractors in Columbus Ohio. They are well-experienced and have the right tools and knowledge to properly resurface concretes.
However, if you want to do the resurfacing yourself, here is what you need to know. 
Read the instructions in the concrete mix product to start with. 

Now, mix the powder form of the resurfacer with water while observing the right proportion as stated by the manufacturer of the product. The right ratio will give you the perfect consistency of the mix. 

Using a squeegee, apply the paste you made to the concrete area. Level the mixture to acquire nice concrete flooring. You can apply another coating depending on various factors.
Conclusion
Concrete resurfacing is a cost-effective method to preserve the beauty of your home's flooring and prolong its use. When done the right way, concrete resurfacing will make your old and damaged concrete look new again. Also, ensure that it is done in warm weather to allow adequate drying time.